Mental health waiting times mean 75% of young people get worse before treatment, report warns
Two-thirds of parents say NHS is leaving children to 'fend for themselves' while waiting to access mental health support
Alex Matthews-King
Health Correspondent
Tuesday 11 September 2018 13:24 Comments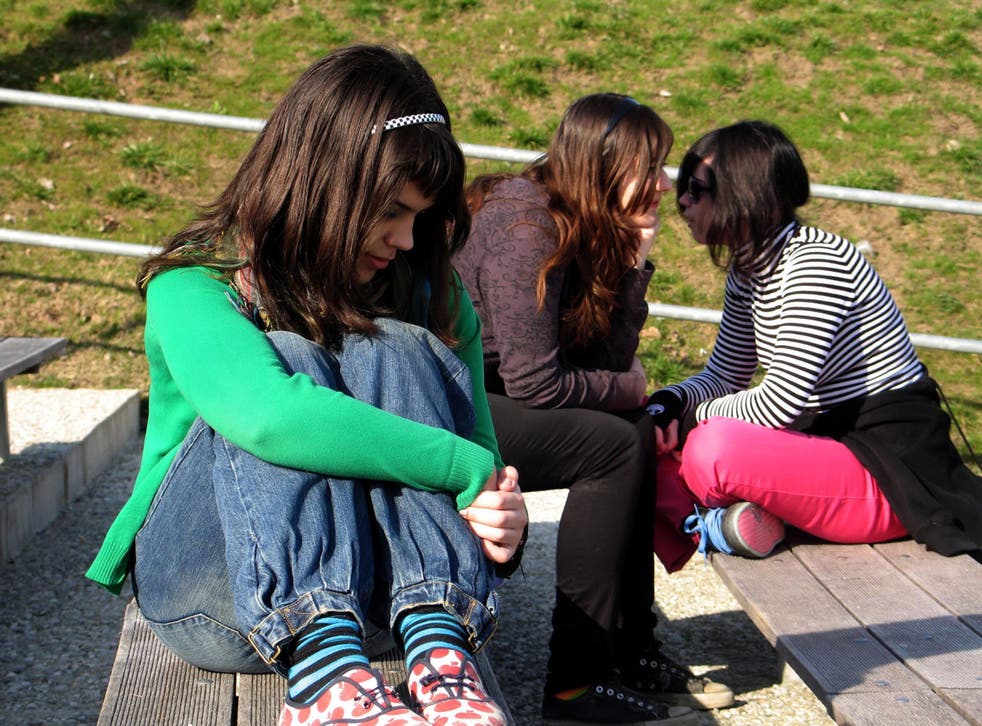 Three-quarters of young people referred to NHS mental health services waited so long to be seen that their condition had deteriorated further by the time they got to a doctor, a report has found.
Young people and their parents are being left to "fend for themselves" for months on end while waiting to access child and adolescent mental health services (CAMHS), according to a report by charity Young Minds.
A survey of more than 2,000 parents and carers found that 76 per cent thought their child's mental health had deteriorated while waiting to access CAMHS, with longer waits linked to more serious declines in health.
Two-thirds of parents (69 per cent) said that despite the long waits – in the region of 40 weeks according to some Young Minds activists – they were not directed to any other forms of support in the meantime.
The latest signs of the "crisis" in mental health comes in advance of NHS England's Long Term Plan, due to be published this autumn and provide a blueprint for the health service over the next decade.
Young Minds says this is an opportunity to address long term underfunding in the sector – just 1 per cent of the NHS budget goes on CAMHS – and warns that the £1.4bn pledged to 2020 will only allow one-third of children in need of support to be seen.
"We hear every day from young people who have been left waiting for support while their problems have got worse," Emma Thomas, the charity's chief executive said.
"Some tell us that they've started to self-harm, become suicidal, or dropped out of school because they can't get the help they need.
"The crisis in young people's mental health is real and it's urgent. With the NHS Long Term Plan imminent, we cannot afford to miss the opportunity to build a system equipped to meet growing demand.
"Crucially we also need to invest in new ways for young people to get help early on, before they require more specialist treatment."
Young Minds said there is an urgent need for investment in mental health crisis services, and a 24 hour "crisis hotline" for young people to get advice, support and urgent professional help. This could help reduce cases of patients being directed to A&E or the police being called.
Health news in pictures

Show all 40
It also wants to see more peer support groups, based on the "Weight Watchers" model, and informal or community services such as art therapy classes to help young people cope with their day-to-day mental health.
Council spending on youth services has fallen 62 per cent since the Conservative-led government introduced rafts of austerity policies in 2010-11.
"The Tories' complacent attitude towards mental health services is failing a generation of young people who are simply not getting the support they need from mental health services when they need it," said Barbara Keeley MP, Labour's shadow minister for mental health.
"The explosion in the numbers of children and young people with mental health conditions, which has seen over 100,000 children reporting self-harm in the last year, is being met with a damp squib of a Tory green paper that seeks only to help a fifth of the country by 2023.
"Our children deserve better than this."
NHS England said its spending was only one part of the investment in mental health and backed the calls for investment in support at school and in the community, which the government pledged in its CAMHS green paper.
A spokesperson said: "The NHS is only halfway through an ambitious programme of transformation where access to mental health services will significantly expand by 2021 and an additional 70,000 children and young people will get help.
"After years of underinvestment, NHS funding for young people's mental health services is now rising and the NHS long-term plan will set out further priorities in the future."
Addressing mental health issues in people's early years, particularly coping strategies can have a marked difference on patients' long-term health. The Young Minds report comes on the same day its sister charity, Mind, is launching a website with resources and training tools for employers to boost the UK's mental health at work.
It follows polling by Mind that shows half of people have experienced a mental health problem in their current job, but only half of those had spoken to their employer about it.
Register for free to continue reading
Registration is a free and easy way to support our truly independent journalism
By registering, you will also enjoy limited access to Premium articles, exclusive newsletters, commenting, and virtual events with our leading journalists
Already have an account? sign in
Join our new commenting forum
Join thought-provoking conversations, follow other Independent readers and see their replies