Breakthrough migraine drug works where other treatments have failed, trial finds
Patients who had exhausted four different types of migraine preventing drug saw attacks fall by half
Alex Matthews-King
Health Correspondent
Tuesday 17 April 2018 21:12 Comments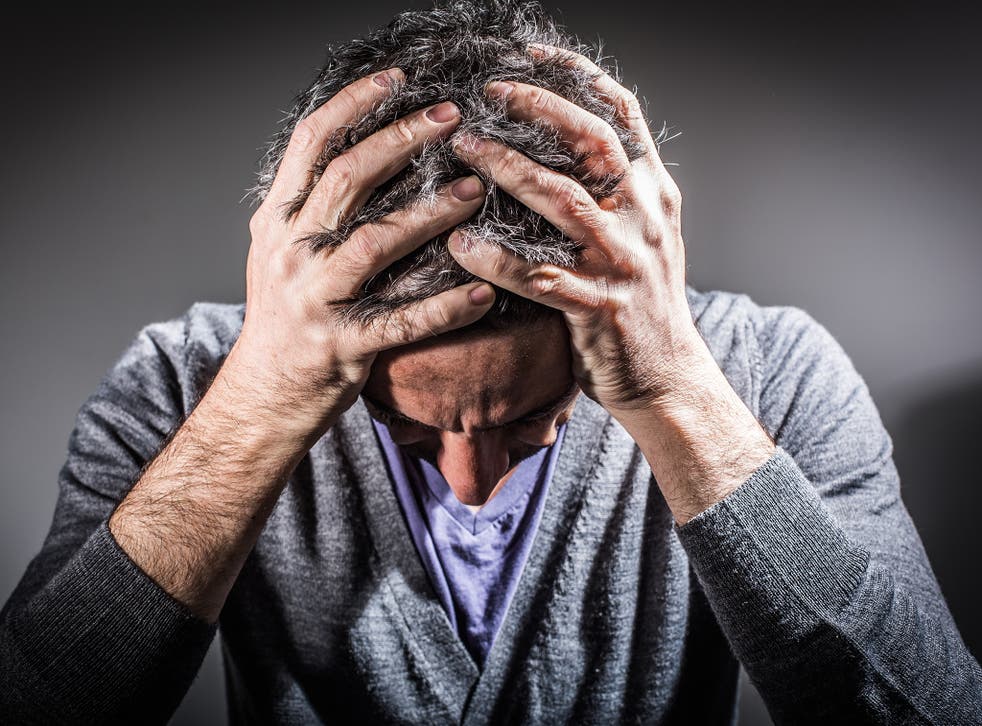 A new migraine treatment, the first for 20 years, could halve the number of debilitating attacks suffered by patients who have exhausted all other treatments.
Last year a major clinical trial showed weekly injections of the drug, erenumab, resulted in sufferers having three to four fewer "migraine days" per month.
The latest study looked at patients who were the most difficult to treat and have tried as many as four different types of preventative treatments to control their attacks.
Health news in pictures

Show all 40
Participants had nine migraines a month, on average, but after receiving the drug more than a third saw this number fall by half.
The drug works by targeting and blocking a pain-signalling molecule in the brain called calcitonin gene-related peptide (CGRP).
The success of erenumab, one of the first therapies designed to tackle migraines rather than being repurposed from an existing treatment, could be a lifeline for the 8.5 million migraine sufferers in the UK in future.
An estimated 200,000 people a day experience the neurological attacks, which can cause blinding headaches, nausea and even visual hallucinations, and cost the UK economy £2bn a year through absences.
"The people we included in our study were considered more difficult to treat, meaning that up to four other preventative treatments hadn't worked for them," said the trial leader Dr Uwe Reuter, from Charite-University Medicine Berlin in Germany.
"Our study found that erenumab reduced the average number of monthly migraine headaches by more than 50 per cent for nearly a third of study participants.
"That reduction in migraine headache frequency can greatly improve a person's quality of life."
Episodic migraine sufferers can experience as many as 14 attacks a month lasting from four hours to three days.
For the Phase III trial, 246 migraine sufferers were given injections of erenumab or a dummy placebo drug once a month for three months.
Of the participants, 39 per cent had been treated unsuccessfully with two other medications, 38 per cent with three medications and 23 per cent with four medications.
The findings, presented on Tuesday at the American Academy of Neurology Annual Meeting 2018, were only from a three month trial but add to evidence that the drug can help patients without other options.
This could help make the case for it one day being funded on the NHS, however erenumab, marketed by the global drug company Novartis under the brand name Aimovig, is not yet licensed for use in the UK.
Dr Mark Toms, chief scientific officer at Novartis UK, said: "There has been no real advancement in migraine treatment for the past 20 years and we're proud to be breaking new ground in neurology for the millions of people in the UK living with the painful and disruptive symptoms of migraine.
"Whilst these data further reinforce erenumab's efficacy and safety profile it also highlights the clear unmet need that exists for targeted migraine prophylactic treatment and we are committed to working closely with the relevant regulatory bodies to make erenumab available to those that need it as soon as possible."
Register for free to continue reading
Registration is a free and easy way to support our truly independent journalism
By registering, you will also enjoy limited access to Premium articles, exclusive newsletters, commenting, and virtual events with our leading journalists
Already have an account? sign in
Register for free to continue reading
Registration is a free and easy way to support our truly independent journalism
By registering, you will also enjoy limited access to Premium articles, exclusive newsletters, commenting, and virtual events with our leading journalists
Already have an account? sign in
Join our new commenting forum
Join thought-provoking conversations, follow other Independent readers and see their replies