Women in England to be allowed to take second early abortion pill at home
Move to make procedure less stressful described as 'outbreak of common sense'
Jennifer Cockerell
Saturday 25 August 2018 00:01 Comments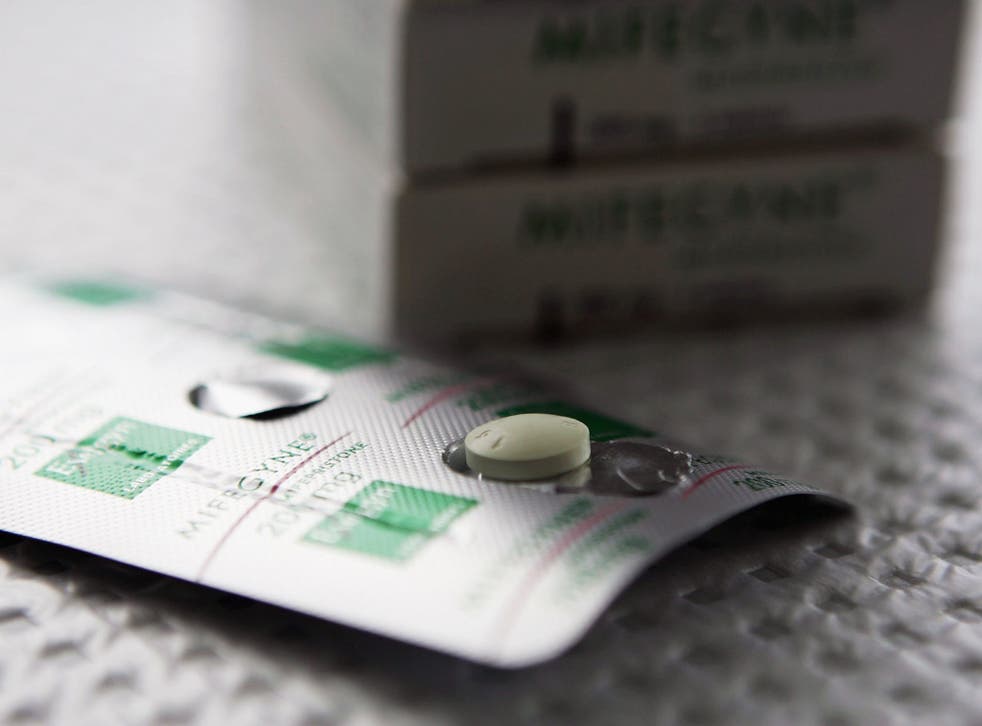 Women in England are to be allowed to take the abortion pill at home, which health groups said would make the procedure safer and less stressful.
The move was welcomed by campaigners and followed decisions in Scotland and Wales to offer women the choice of taking the second of two early abortion pills in the their own home.
Women are currently required to take both pills at a clinic 24 to 48 hours apart – which can cause unnecessary stress and trauma.
The government said it would legalise home-use of misoprostol by the end of the year.
Professor Lesley Regan, president of the Royal College of Obstetricians and Gynaecologists (RCOG), said: "Today's announcement that use of misoprostol at home will be allowed in England is hugely welcomed and a major step forward for women's healthcare."
Professor Regan added: "This simple and practical measure will provide women with significantly more choice and is the most compassionate care we can give them.
"It will allow women to avoid distress and embarrassment of bleeding and pain during their journey home from an unnecessary second visit to a clinic or hospital.
"It will also improve access to safe and regulated abortion care and take pressure off NHS services."
Under the current system, women are required to take both pills, mifepristone and misoprostol, between 24 and 48 hours apart in a clinic to end an early pregnancy before 10 weeks' gestation.
Women leave the clinic after taking the second pill and pass the pregnancy at home, with the two visits sometimes challenging to organise and often uncomfortable or traumatic – some women even begin to miscarry before they reach home.
Ann Furedi, chief executive of the British Pregnancy Advisory Service (BPAS), which has long campaigned for the move, said the decision represented "an outbreak of common sense" and would improve the experience of the more than 100,000 women in England who have early abortions each year.
A spokesman for the Department of Health and Social Care said it would work with partners including RCOG to develop clinical guidance that all professionals will be expected to follow when providing the treatment option to patients.
The chief medical officer, Professor Dame Sally Davies, said: "Abortion can be a difficult experience so it is important that women feel safe and as comfortable as possible.
"This decision will increase choice for women and help ensure they receive safe and dignified care."
Ms Furedi said: "We are delighted by this decision, which represents an outbreak of common sense.
"It will dramatically improve the experience of the more than 100,000 women in England who undergo early medical abortion every year.
"BPAS has long campaigned for this simple, evidence-based measure, which is standard practice across the world and endorsed by the World Health Organisation.
"Enabling women to use this medication at home rather than being forced to take it in a clinic means women will no longer risk pain and bleeding as they travel home after taking it, and means they can use it at the time that is right for them, when they are safe and comfortable in the privacy of their own homes."
Dr Asha Kasliwal, president of the Faculty of Sexual and Reproductive Healthcare (FSRH), said the move would improve safety.
Northern Irish women protesting anti-abortion laws take illegal pills

Show all 8
She added: "FSRH has pointed out on many occasions that allowing women to take misoprostol at home is an issue of patient safety.
"A recent study reporting on the experience of over 28,000 women having early medical abortion over a year highlighted that 85 per cent of these women chose not to return to a clinic for the second dose of abortion medication, choosing instead to take both doses at the same time.
"The medical risks of this are well proven, with some women experiencing unnecessary additional risk of complications as a result."
Women meeting the inclusion criteria will be required to attend a clinic for the administration of mifepristone, the first medication.
They will then have the option of being discharged home to self-administer the second medication, misoprostol, but they will still be able to attend a clinic if they prefer.
Wales announced the move in June, while the change in practice was made in Scotland last year following advice from clinicians and women's groups.
Additional reporting by PA
Register for free to continue reading
Registration is a free and easy way to support our truly independent journalism
By registering, you will also enjoy limited access to Premium articles, exclusive newsletters, commenting, and virtual events with our leading journalists
Already have an account? sign in
Join our new commenting forum
Join thought-provoking conversations, follow other Independent readers and see their replies