Superdrug to sell low-cost morning after pill at half the price of branded emergency contraception
Campaigners say 'there is frankly now no excuse for others not to do the same'
Katie Forster
Health Correspondent
Tuesday 27 June 2017 16:02 Comments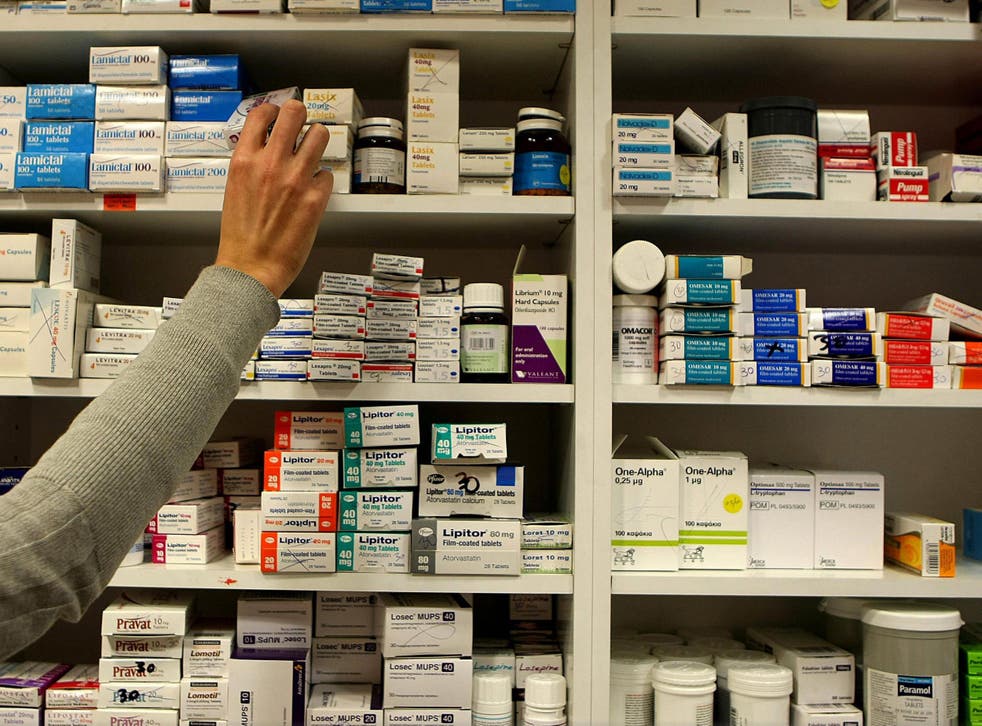 A cheaper version of the morning after pill has gone on sale at a major British pharmacy chain for half the price of branded tablets currently available over the counter.
The decision by Superdrug to stock a generic emergency contraceptive has been welcomed by reproductive rights campaigners but criticised by conservative groups who say the cut-price drug could put vulnerable young women "at risk".
Ezinelle, which contains the hormone levonorgestrel and prevents pregnancy by delaying the ovaries from releasing an egg, will be sold for £13.49 – significantly less than the £25 to £30 chemists charge for pills sold under other names containing the same active ingredient, such as Levonelle.
"We are delighted Superdrug has taken this trailblazing step, and look forward to other major retailers following its lead," said Ann Furedi, chief executive of the British Pregnancy Advisory Service (Bpas).
"We know the high cost of emergency contraception can be a major barrier to women accessing it when their regular method fails. Superdrug has illustrated that it's perfectly possible to sell this safe and effective medication to women at a significantly more affordable price than is currently on offer.
"There is frankly now no excuse for others not to do the same. We will keep campaigning on this issue until all retailers do the right thing and offer women a fairly priced product, as Superdrug is doing today."
Bpas, which is the UK's largest provider of abortion services, has campaigned against the high price of the morning after pill, pointing out it costs more in the UK than in most other European countries such as France, where it costs around €7 (£6), and Portugal, where it is around €12.50 (£11).
Norman Wells, a spokesperson for the Family Education Trust, said the availability of a low-cost morning after pill could increase the risk of it being "misused or overused".
The high price of the morning after pill in the UK is set deliberately to prevent women from taking it too often, according to a 2003 report in the Pharmaceutical Journal.
"Levonelle costs £24 from pharmacies. The price has been set, in part, to ensure that [emergency hormonal contraception] is not used as a regular method of contraception," a spokeswoman for morning after pill Levonelle's manufacturer told the journal at the time.
Mr Wells said the "strong element of anonymity" involved in making the pill available off-prescription put "young people at particular risk", adding it could even encourage child abuse.
"A cut-price morning-after pill will make it easier than ever for the abusers of vulnerable girls and young women to force their victims to purchase the drug – or even to buy it for them – as a way of trying to conceal their crime," he said.
Bpas has called for emergency contraception to be available to buy straight off the shelf without the need for an "unnecessary and embarrassing" consultation with a pharmacist.
The morning after pill is available free of charge from most GP surgeries and specialist NHS clinics, as well as pharmacies in some areas where they are provided by the local health authority.
But the pills are more effective the earlier they are taken, and many women have no choice but to buy them over the counter as appointments were difficult to obtain amid cuts to sexual health services, said Bpas.
The consultation would also take place with the new generic pill, Superdrug said.
The Department of Health said it had no plans to change the system regarding access to emergency contraception and that the government did not control the price at which medicines are sold over the counter.
"Emergency contraception is available free of charge from general practice, sexual health clinics and from some community pharmacies," said a Department of Health spokesperson.
"We are clear it is only for use in emergencies and we have no plans to change the system."
Health news in pictures

Show all 40
Among women aged between 16 and 45, 29 per cent had had unprotected sex at least once in the last year, according to a 2014 study into use and attitudes towards emergency contraception, published in the European Journal of Contraception and Reproductive Health Care.
Of those, around two thirds said they had not taken emergency contraception following unprotected sex.
The most common reasons given for this were that they did not think they were at risk of pregnancy, misconceptions about emergency contraception, or not knowing where to find it.
In the UK, 11 per cent of women said they had not used emergency contraception because they were "embarrassed to ask for it," compared to six per cent in all countries and just two per cent in Spain.
Register for free to continue reading
Registration is a free and easy way to support our truly independent journalism
By registering, you will also enjoy limited access to Premium articles, exclusive newsletters, commenting, and virtual events with our leading journalists
Already have an account? sign in
Join our new commenting forum
Join thought-provoking conversations, follow other Independent readers and see their replies