Families buried wrong bodies after NHS mortuary mix-ups, study reveals
Serious mortuary failings are rare in the NHS but may be underreported, researchers say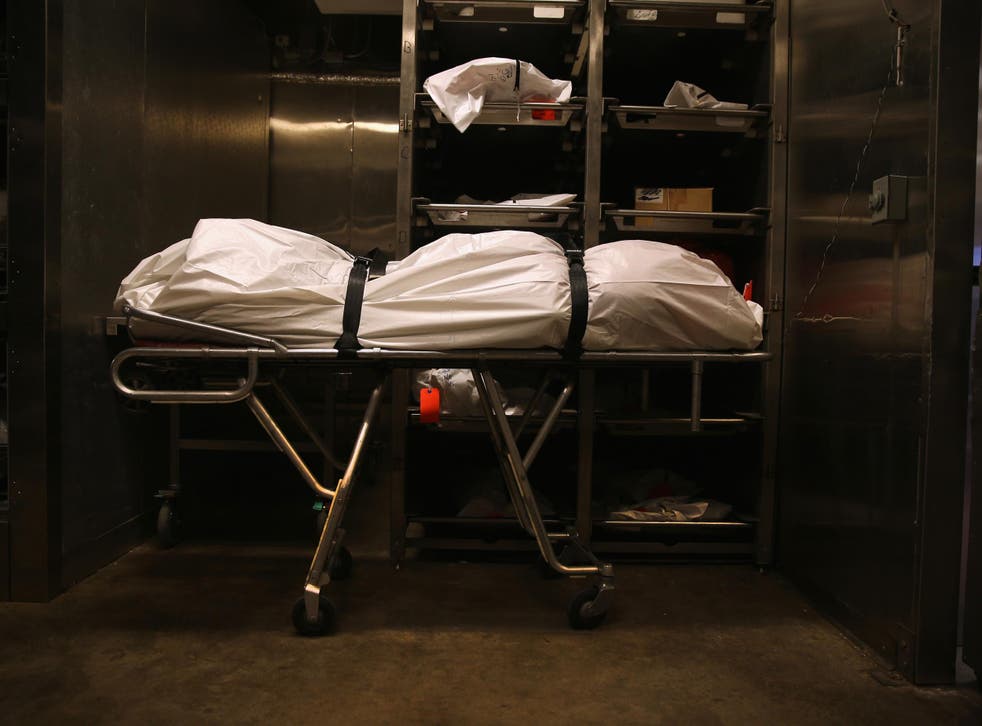 Families have been given the wrong bodies to bury or cremate due to serious errors in hospital mortuaries, a study has revealed.
Analysis of 132 serious mortuary incidents reported by the NHS between 2002 and 2013 found nine cases where the wrong body was released and had to be exhumed after burial or cremation.
In other cases the mix-up was caught after the body had been embalmed and was presented to loved ones at the funeral home.
It also found concerns about the NHS's handling of foetuses after a stillbirth.
Roughly a quarter of the errors related to foetuses, this included cases where the mortuary had kept the body but released some of the remains, resulting in the family holding a cremation ceremony before being informed.
Issues in handling and storage meant that some bodies were disfigured by decomposition after refrigerators failed or by being dropped.
The study on mortuary errors and their causes, published in the Journal of the Royal Society of Medicine today, said these cases were rare, with less than one a month recorded, but they may be underreported.
However, almost all cases caused harm and distress to the families, and should be treated as seriously as an error with a living patient by hospital bosses, the authors say.
Simple protocols for the treatment of living patients exist to cut the risk of the wrong patient being operated on and the paper says "the release of the wrong body to an undertaker should be as unacceptable".
Twenty years ago, the treatment of deceased children became a national scandal after Alder Hey admitted it had stockpiled organs from around 800 children, without their parent's permission, over the course of a decade.
This study found 25 cases where a breakdown in these systems meant the wrong body was released by hospitals.
In twelve of these cases the body was returned, but "in nine of them the body was cremated or buried, necessitating exhumation and a further funeral."
Failures in storage meant that in fifteen cases a body became disfigured by decomposition, in some cases meaning it could not be viewed by relatives.
In five cases a body was lost, and in two a body part had been lost.
The paper says: "Nearly one-quarter of all reported incidents in our study involved foetuses."
Eight involved foetuses being retained by the hospital, the paper said: "Where there was a family connected to the body, they were unaware that their relative's remains were still in the mortuary.
"This was because the family had received and disposed of what they understood were the complete remains but were later told there was further tissue (eg the placenta being released instead of the body in the case of neonatal deaths)."
The paper concludes: "This remains a deeply sensitive and contentious area that is a rigorous test of the quality of patient-centred care.
"A hospital board and its senior executives cannot promote their values in this regard if they fail parents by presiding over incidents in the management of the bodies of their precious children."
UK news in pictures

Show all 50
Some of these errors could be avoided by following common NHS protocols, such as monitoring the function of refrigerators out of hours, or identifying patients using more than just one identifier – for example their name and age, the study found.
Lead author Iain Yardley, a consultant paediatric and neonatal surgeon at Evelina London Children's Hospital, said: "Serious incidents involving a dead body are uncommon.
"However, the findings of our study serve as a warning to those responsible for the management of mortuary services of the significant risks inherent in such services and the potentially devastating incidents that can occur if these risks are not mitigated and errors are allowed to go unchecked."
Join our new commenting forum
Join thought-provoking conversations, follow other Independent readers and see their replies