Modern MRI machines pose mercury poisoning risk for people with fillings
Mercury leakage after high powered MRI increasingly available on NHS four times greater than for previous less powerful scan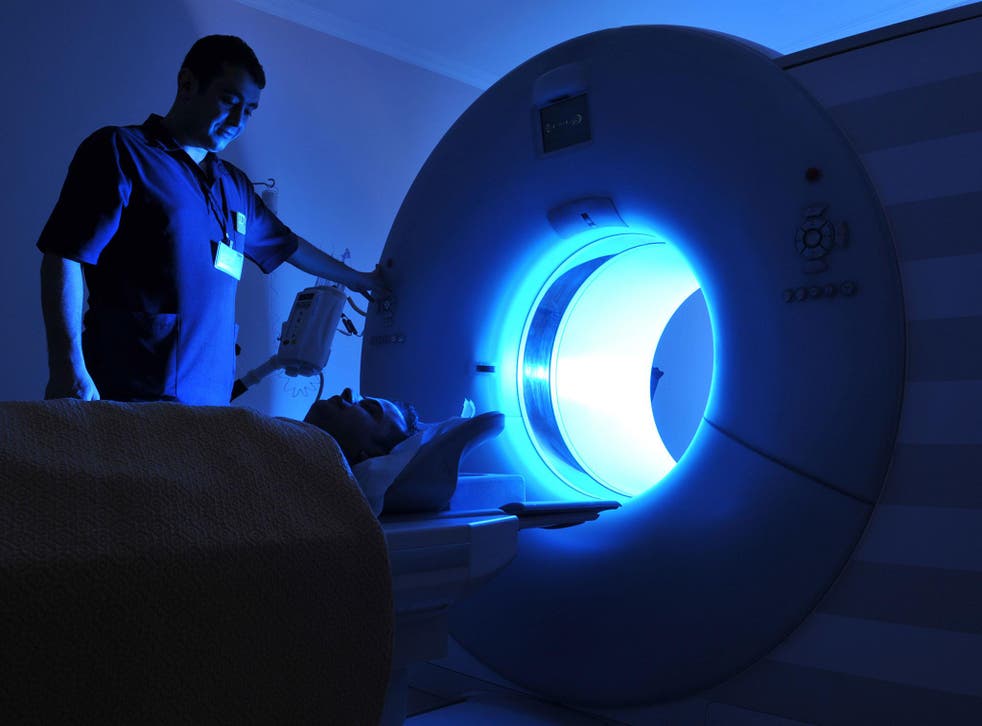 Modern MRI machines could end up poisoning people who have had a filling put in at the dentist, as new high-powered scanners can cause mercury to leak out of previously set fillings, a study has found.
Research, published in the journal Radiology on Tuesday, found levels of the poisonous metal were much higher after they were exposed to the strong magnetic fields the new machines can generate.
This could pose a risk to the patients with the filling and hospital staff, the authors said.
Dentists use a substance called amalgam to plug sensitive cavities caused by tooth decay. This is usually a mix of metals but will be about 50 per cent mercury, a liquid metal known to be toxic.
In dental fillings the mercury hardens when treated and bonds to the chemical structure of the teeth with a layer of oxidised metal forming over any exposed filling within 48 hours.
"Therefore, any mercury leakage is minimal," said the study's lead author, Dr Selmi Yilmaz, a dentist at Akedniz University in Turkey, but strong magnetic fields have been shown to cause leakage.
These powerful MRIs are increasingly available in hospitals to provide detailed imaging of complex structures like the brain or in diagnosing conditions like stroke and cancers.
In the past few years NHS hospitals in England and Scotland have acquired MRIs capable of producing a seven Tesla (T) – the unit of magnetic force – field. Most conventional MRIs produce a field of between 1.5 and 3-T.
To test these new machine's effects Dr Yilmaz and colleagues created cavities in several teeth and filled them with amalgam.
After the filling had hardened the teeth were placed in an artificial saliva solution, then three sets of 20 randomly selected teeth were either exposed to 20 minutes of 1.5-T MRi, 7-T MRI, or given no MRI exposure.
The mercury content in the saliva containing the 7-T MRI teeth was nearly four times higher than the lower powered scan – 0.67 parts per million compared to 0.17ppm – far higher than is safe.
Realtime MRI video shows what your tongue looks like when you speak
"Although it is not clear how much of this released mercury form is absorbed by the body, the study findings indicate that amalgam fillings may pose a risk not only to patients, but to staff too," Dr Yilmaz said.
The British Dental Association said the mercury risk of amalgam fillings will become less significant from July, when an EU law aimed at protecting people from the metal in all forms comes into effect, but this won't help those who already have fillings.
Scientific adviser to the BDA Professor Damien Walmsley told The Independent: "This will be a decreasing problem in time but the development of new ultra-high-strength scanners, which were only approved by the US Food and Drug Administration last year, needs to be reviewed closely."
He also stressed the study showed no "no cause for concern" from conventional MRIs.
Join our new commenting forum
Join thought-provoking conversations, follow other Independent readers and see their replies