Newlyweds more likely to gain weight, scientists find
Researchers conclude that food can become central to relationship when couple get married or begin cohabiting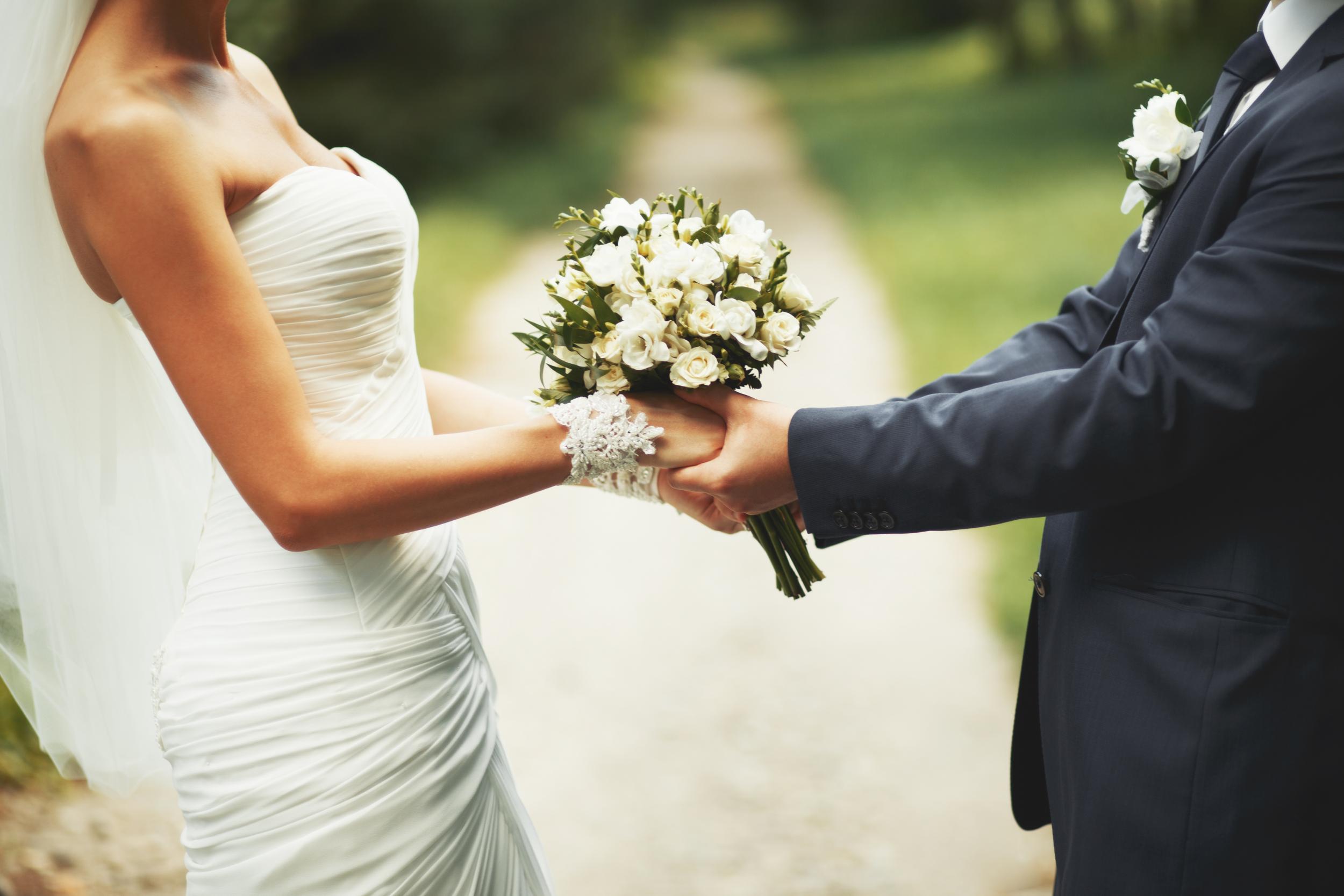 Getting married – or simply moving in together as a couple – makes people put on weight, a study has found.
A study by the University of Glasgow found that newlyweds each gained an average of 4lb to 5lb in the first year of marriage, while people who cohabit get fat even faster — gaining 3lb to 4lb in three months.
Catherine Hankey, the nutritionist and dietitian who led the research, said that when people get married or cohabit, food can become central to the relationship as couples share meals and treats.
"They also become less active – they stop looking to hook up and they take less exercise. This is a huge cultural issue," she told the Sunday Times.
"People moving in together really need to watch their weight. Becoming obese is bad for self-esteem and can damage relationships too."
Professor Hankey said other studies showed people lose weight after separating or getting divorced, adding: "Leaving a marital relationship was associated with weight loss."
The research found that another stage of life common for weight gain was when young people leave home.
A separate US study found that young people typically gained 3.5lb to 7.8lb in their first term or two at university, which was linked to increased drinking, eating junk food, and too much time sitting at computer screens.
Join our commenting forum
Join thought-provoking conversations, follow other Independent readers and see their replies