News coverage of terror attacks and shootings increases anxiety rather than desensitising, study shows
Boston Marathon bombing reporting left those who weren't directly affected with signs of post-traumatic stress and increased anxiety about future attacks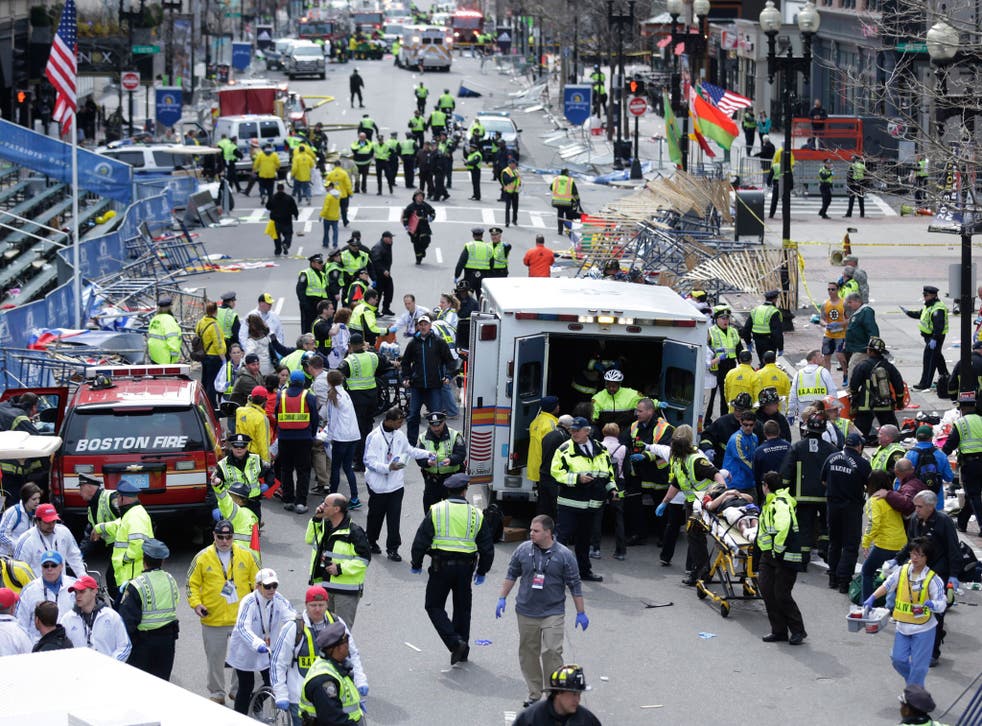 News bulletins during terror attacks, mass shootings and national disasters fuel people's anxiety about future calamities, rather than leading to desensitisation as some have predicted.
Exposure to these bulletins has been linked to post-traumatic stress-like symptoms in the following months, researchers from the University of California, Irvine found.
It also led to higher anxiety about future events and made the public more likely to fixate on rolling news coverage of the next major disaster – creating a "cycle of high distress and media use".
"Repeated exposure to news coverage of collective traumas has been linked to poor mental health consequences – such as flashbacks – in the immediate aftermath, said Dr Rebecca Thompson, lead author of the study, published in the journal Science Advances.
"And post-traumatic stress responses and physical health problems over time, even among individuals who did not directly experience the event."
World news in pictures

Show all 50
For the study they surveyed more 4,000 US residents in the wake of Boston Marathon bombing in 2013, and at regular intervals up until the 2016 massacre at the Pulse nightclub in Orlando, Florida.
The research found that those who followed the news of the marathon bombing were more likely to show signs of post-traumatic stress six months afterwards, and heightened anxiety about future negative events two years later.
When the Pulse nightclub massacre occurred this group experienced much higher levels of acute stress, and were also more likely to watch the rolling coverage of the Orlando attack.
As the recent terrorist atrocity in Christchurch, New Zealand, showed, media organisations in a breaking news scenario increasingly use sensational testimony and mobile footage to convey the situation.
More recently, the reporting of the fire that gutted the Notre Dame in Paris this week also used accounts from social media to fill the information vacuum.
Instead, the authors recommend media reports adopt a more reserved and informative tone, rather than fixating on gory details.
Support free-thinking journalism and attend Independent events
"Our findings suggest that media organisations should seek to balance the sensationalistic aspects of their coverage, such as providing more informational accounts, as opposed to lengthy descriptions of carnage, as they work to inform the public about breaking news events," Professor Roxane Cohen Silver, who led the research, said.
"This may lessen the impact of exposure to one event, reducing the likelihood of increased worry and media-seeking behaviour for subsequent events."
Join our new commenting forum
Join thought-provoking conversations, follow other Independent readers and see their replies