Senior BAME doctors paid less by the NHS than their white colleagues, analysis finds
White consultants earn on average 4.9 per cent more than black, Asian and minority ethnic colleagues – amounting to nearly £5,000 extra a year
Alex Matthews-King
Health Correspondent
Wednesday 05 September 2018 23:35 Comments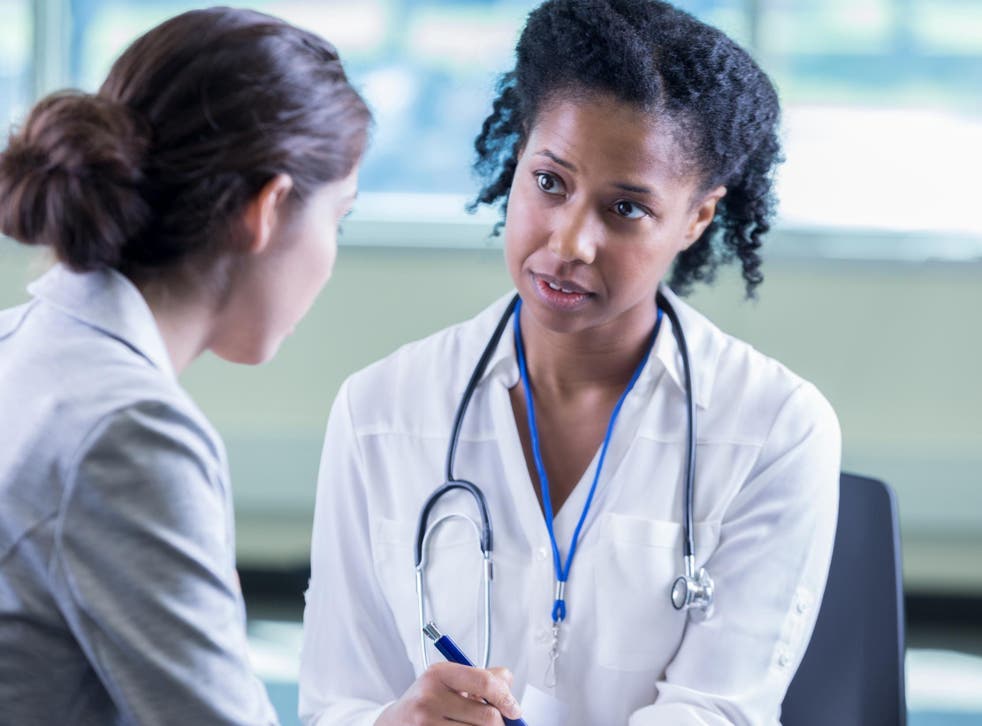 NHS consultants from black, Asian, and minority ethnic backgrounds (BAME) are paid less than their white colleagues, according to a review which unions say highlights the "unacceptable barriers and discrimination" in the health service.
Analysis of NHS pay data, published in the British Medical Journal on Wednesday, shows that basic pay for senior white doctors is 4.9 per cent higher than for BAME doctors on average.
This amounts to an extra £4,644 per year for white consultants, according to the analysis by Professor John Appleby, chief economist of the Nuffield Trust think tank who authored the piece.
In May, the government commissioned the president of the Royal College of Physicians, Jane Dacre, to review the 15 per cent pay gap between male and female doctors in the NHS.
While ethnicity is also a protected characteristic under the 2010 Equality Act, only gender pay differences are reported and this may mean inequitable pay differences between white and BAME doctors are missed, Professor Appleby writes.
The NHS is one of the largest employers in the world with 1.2 million employees. In England, BAME staff made up 20 per cent of the total NHS workforce compared to around 15 per cent of the public who said they are from a BAME background in the 2011 census.
The analysis used basic doctor pay data for NHS hospitals from December 2017 and found the ethnicity pay gap is small for most medical grades.
Among speciality grade doctors, who have at least four years' experience but are not in training to become consultants, BAME doctors are paid 1 per cent more than white doctors.
However, consultants are the most senior and highest earning members of frontline NHS staff.
Median pay differences were found between all ethnicities. White consultants earn 3.5 per cent more than black consultants, around 4.9 per cent more than Asian doctors, and 6.1 per cent more than those of mixed heritage.
These findings are likely to be down to a number of factors, including the way NHS pay progression increases as doctors spend longer in post which may explain some – but not all – of the difference.
NHS at 70: demonstration and celebration march to mark anniversary

Show all 18
Professor Appleby writes: "White consultants tend to be older, and if age is taken as a proxy for experience, and experience is positively linked to remuneration, then we would expect to see some difference in pay.
"However, there will be other explanations too – some warranted, others not so much. These, as with the gender pay gap, are worth investigating further."
Dr Chaand Nagpaul, chair of the British Medical Association, said: "This BMJ study confirms that BAME doctors continue to face unacceptable barriers, penalties and discrimination in the NHS.
"It cannot be right that in 21st-century Britain there are such wide gaps in pay between white and BAME doctors in senior posts when, irrespective of their background, they hold positions to deliver the same care to patients."
He said that this was not an isolated case, and that the 7 per cent of NHS managers from non-white backgrounds are also at greater risk of harassment, bullying, and complaints.
Register for free to continue reading
Registration is a free and easy way to support our truly independent journalism
By registering, you will also enjoy limited access to Premium articles, exclusive newsletters, commenting, and virtual events with our leading journalists
Already have an account? sign in
Join our new commenting forum
Join thought-provoking conversations, follow other Independent readers and see their replies