NHS England contract with Capita a 'shambles' that risked serious harm to patients, MPs say
About a thousand GPs, dentists and opticians delayed from working with patients for up to six months, exacerbating problems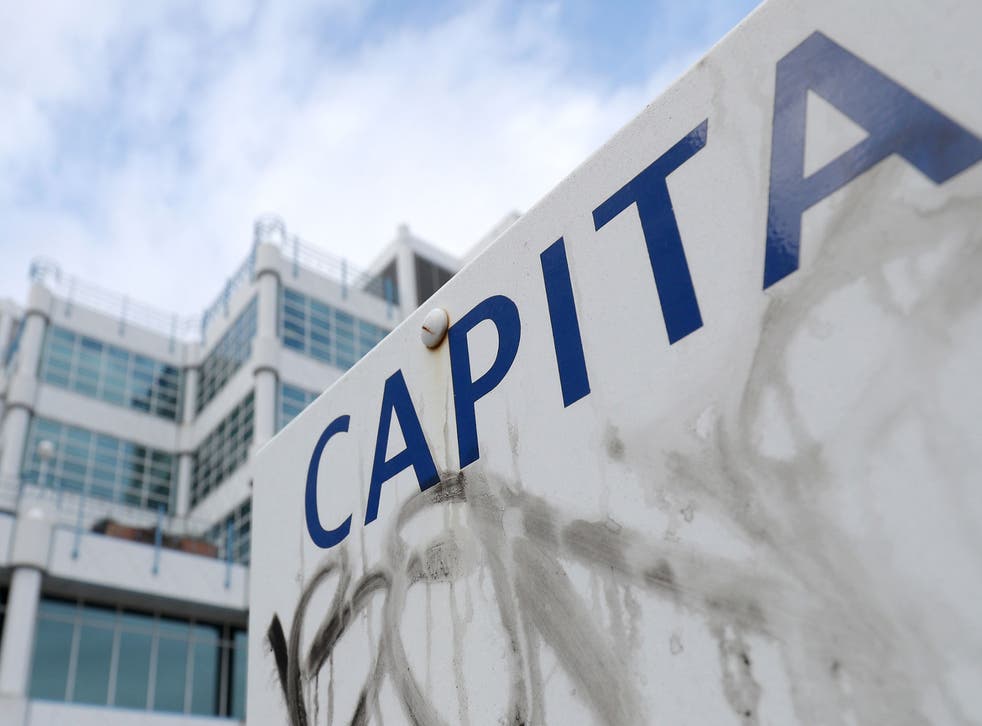 Outsourcing NHS services to private firm Capita was a "shambles" that put patients at serious risk of harm, MPs said in an excoriating attack on the part-privatisation of the service.
Delays in moving medical records prevented patients from accessing necessary care and almost 90 women were wrongly dropped from the cervical screening programme as a direct result of Capita's failings, the influential Public Accounts Committee (PAC) found.
Meanwhile, some some 1,000 GPs, dentists and opticians were delayed from working with patients for up to six months, exacerbating an existing staffing crisis, the MPs said.
NHS England entered into a £330m seven-year contract with Capita in August 2015, with the intention of slashing 35 per cent from the £90m cost of running primary services.
But the PAC said the endeavour was "short-sighted" and "heedless of the impact it would have on the 39,000 GPs, dentists, opticians and pharmacists affected".
"NHS England's outsourcing of primary care support services to Capita Business Services Ltd (Capita) was a shambles," the report said.
"Capita recognises that the service it provided was not good enough. Its failures have not only been disruptive to thousands of GPs, dentists, opticians and pharmacists, but potentially have also put patients at risk of serious harm."
Although NHS England has yet to uncover examples of serious mistreatment of patients as a direct result of the contract, the full effect of Capita's failures may not be apparent for some time, the health body has acknowledged.
The report continued: "Neither NHS England nor Capita understood the service that was being outsourced, and both misjudged the scale and nature of the risks. They ignored many of the basic rules of contracting, and, once problems emerged, did not do enough to stop the issues from getting worse.
"Rather than focussing on improving the service, NHS England and Capita have spent too long disputing basic elements of the contract and are still in disagreement over future payments.
The committee said it was "clear" NHS England had "ignored" its previous recommendations.
It follows a damning report by the National Audit Office in May which said Capita embarked on an "aggressive" programme of office closures and redundancies to the detriment of patients.
UK news in pictures

Show all 50
PAC chair Meg Hillier said: "NHS England made a complete mess of what could have been a responsible measure to save taxpayers' money.
"It is clearly unacceptable that poor procurement should put patients at risk of harm and undermine the ability of GPs, dentists, opticians and pharmacists to do their jobs.
"NHS England needs to rethink its approach to outsourcing and invest time in getting its contracts right.
"The dismal fall-out here, with NHS England and Capita squabbling over details that should have been agreed in 2015, tells its own sorry tale."
Taxpayers and patients had paid the price for the failings, she added.
Capita is to continue running the primary care services for the remainder of the contract and the committee called on central government to intervene to make sue such problems do not happen again.
A Capita spokesperson said: "Capita has apologised for unacceptable failings in relation to the initial delivery of this contract.
"We are now meeting the vast majority of key performance targets, and have put in place a new governance arrangement with NHS England to ensure improvement continues.
"Capita is committed to delivering this contract and its vital purpose: digital transformation for NHS support services that were previously paper-based, fragmented and without national standards. We are focussed on delivering a 21st century digital service that works for NHS practitioners."
Register for free to continue reading
Registration is a free and easy way to support our truly independent journalism
By registering, you will also enjoy limited access to Premium articles, exclusive newsletters, commenting, and virtual events with our leading journalists
Already have an account? sign in
Register for free to continue reading
Registration is a free and easy way to support our truly independent journalism
By registering, you will also enjoy limited access to Premium articles, exclusive newsletters, commenting, and virtual events with our leading journalists
Already have an account? sign in
Join our new commenting forum
Join thought-provoking conversations, follow other Independent readers and see their replies