More than a million patients have had to change GP due to local surgeries closures
Elderly patients find it 'very, very difficult' to cope with travel to new surgeries after the closure of their local branch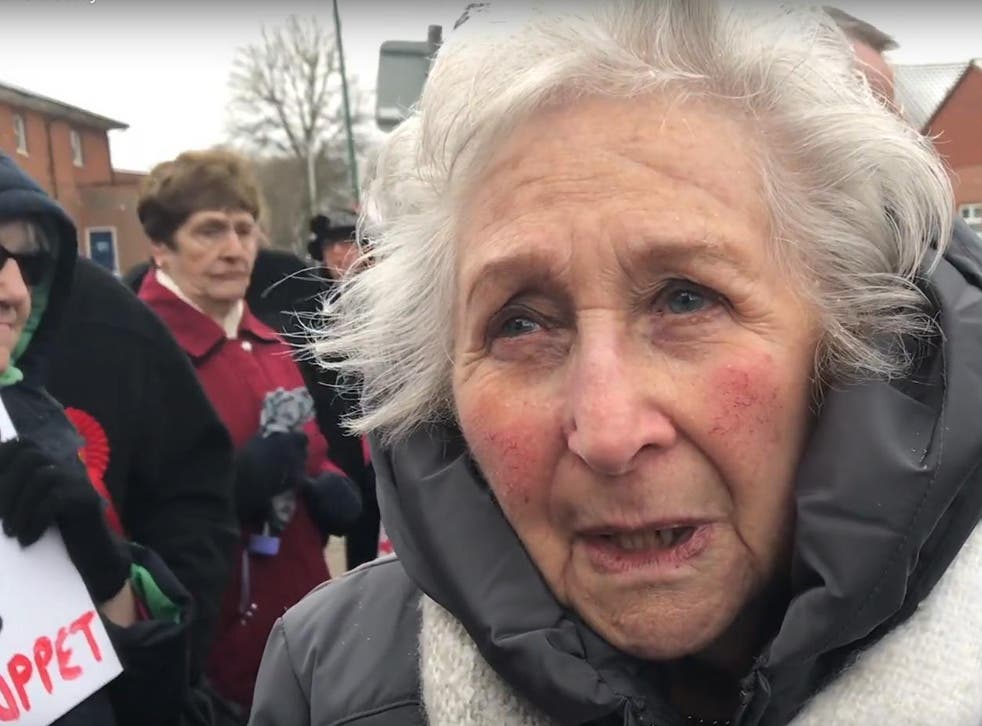 More than one million people have had to change their GP in the past five years because their local practice has been closed down or merged.
In the past five years as many as 1.3 million patients have been affected by hundreds of practice closures, which have resulted from a nationwide GP shortage and the loss of funding for smaller rural practices.
The government and NHS England have said that smaller practices are no longer fit for purpose, and group practices, working together or merging into one entity, can cut back office costs and provide better care.
A new analysis, published today by Pulse magazine, the publication for GPs, has shown how this has resulted in a steady increase in the number of surgeries shutting down, with 445 closures between 2013 and 2017.
UK news in pictures

Show all 50
There were 134 closures affecting around 458,295 patients in 2017, compared to 37,000 patients displaced across 18 practice closures five years ago, and the average size of practices shutting is increasing.
Health leaders said the findings would come as no surprise to patients who are increasingly facing long journeys to see their GP, or to practices struggling to attract doctors to rural areas.
Osler House surgery in Harlow, Essex, was closed last month without consultation, and despite fierce campaigning by local residents, many of them elderly, who will now have to travel miles to a new GP.
"According to our MP, he got a letter from West Essex CCG saying we were the dearest in the country – I can't believe that," Connie Scott, 90, told The Independent.
Ms Scott, who celebrated her milestone birthday earlier this month, has been with the surgery since it opened on her street in 1955, and just weeks before its closure she had been attending meetings for a new site.
"We fought tooth and nail to keep it open," she told The Independent. "I'm not an angry lady, truly I'm not, but I'm so angry these last few months it's almost made me feel ill."
Ms Scott and the other 3,300 patients were informed in February that Osler House would close at the end of April and told to register with one of five practices in the town.
Her closest option would involve two bus journeys each way to get there. The practice she has now registered with is further away and involves a single bus trip but with waits of 40 minutes between buses.
"I'm lucky I'm a fit old lady really, I've had new knees and I've got my health problems – of course – but there are an awful lot of people that are finding it very, very difficult."
Just over half of the closures reported by Pulse are the result of mergers.
These may be a proactive effort to work more efficiently, but often occur out of necessity with one practice stepping in to keep services going after another partnership gives up their NHS contract and closes smaller sites.
In Brighton nine practices have closed in a little over three years, and the average number of patients with each practice in the city has risen from 6,900 to 8,700.
Dr Robert Mockett, who retired from his partnership three years ago to drop down to work one day a week at Lewes Prison and one day in general practice, told Pulse the workload "has gone through the roof".
In Folkestone, Kent, 5,000 patients were left without a GP when their practice closed and the town's remaining surgeries were too busy to take on new patients.
The practices have now been pressured into opening their lists despite being overstretched, and local GP Dr Brighton Chireka said the situation was a "time bomb".
Thousands protest in Central London over 'crisis' in the NHS
Pulse obtained the national picture for closures through freedom of information act requests to local NHS clinical commissioning groups (CCGs), and estimated list sizes in some cases where these were not provided.
However, it says its tally is likely an underestimate as some CCGs refused to provide details.
"These new figures will resonate with the experience of GPs across the country as the recruitment and retention crisis in general practice is impacting practices of all sizes and all situations," said Dr Richard Vautrey, chair of the British Medical Association's GP committee.
"Practices in rural and coastal regions, where the distance from large cities becomes a major obstacle in drawing in new recruits, have been particularly badly hit," he added.
NHS England announced last year a plan to recruit up to 3,000 GPs from overseas to help bolster the NHS's ranks, and the government has pledged to increase full-time GP numbers by 5,000 by 2020 – though it is 1,000 GPs further away than when it started.
An NHS England spokesperson said: "More than 3,000 GP practices have received extra support thanks to a £27m investment over the past two years, and there are plans to help hundreds more this year.
"NHS England is beginning to reverse historic underinvestment with an extra £2.4bn going into general practices each year by 2021, a 14 per cent rise in real terms."
Register for free to continue reading
Registration is a free and easy way to support our truly independent journalism
By registering, you will also enjoy limited access to Premium articles, exclusive newsletters, commenting, and virtual events with our leading journalists
Already have an account? sign in
Register for free to continue reading
Registration is a free and easy way to support our truly independent journalism
By registering, you will also enjoy limited access to Premium articles, exclusive newsletters, commenting, and virtual events with our leading journalists
Already have an account? sign in
Join our new commenting forum
Join thought-provoking conversations, follow other Independent readers and see their replies