NHS heart check tool attacked by doctors for 'sending healthy 30-year-olds to GP needlessly'
'This test is ridiculous'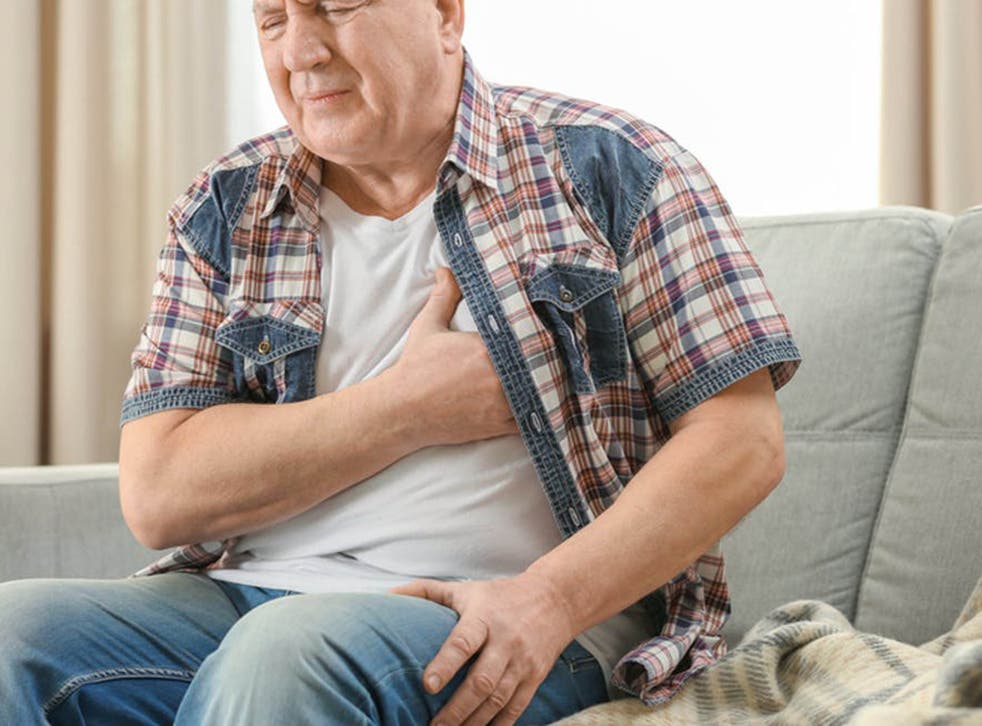 Doctors have warned an online heart age checker launched by health officials is in danger of driving up waiting times by sending healthy adults to the clinic - despite the fact there is no evidence any treatment is necessary.
Millions of patients at low risk of heart disease are liable to end up being directed to their GP by the Heart Age Test, developed by Public Health England (PHE) and intended for everyone over the age of 30, experts warned.
This would heap pressure on stretched services and mean "people who could benefit from an appointment can't get one".
Under the skin – best of the British Heart Foundation 2018 image prize

Show all 10
The tool uses a simple health quiz to determine people's risk of a heart attack and stroke, but anyone without their current blood pressure or cholesterol to hand is put at higher risk and told to get tested.
It has so far determined that four out of five Britons have a heart age greater than their actual age, and PHE has warned this increases their risk of "an early grave or ending up very disabled in later life".
The test has been taken and endorsed by health secretary Matt Hancock, who set out his plans to use technology to save the NHS money and improve care in his first major speech on Thursday.
But Oxford University's Dr Ben Goldacre, who Mr Hancock announced as chair of his new Health Technology Advisory Board in the same speech, said: "This test is ridiculous."
In a post on Twitter before his new role was made public, he said: "PHE's tool tells a woman in her thirties that her heart age is older than her real age because she's not had her cholesterol done – and tells her to get her cholesterol done by a GP.
"There is no evidence for this, pointless excess GP workload."
Most people in their thirties will be at low risk and Dr Goldacre says there are 8.7 million people in the UK that PHE wants to check and send to their GP.
After completing the survey as a 30-year-old patient without heart disease risks but no cholesterol or blood pressure score, The Independent was told it had a heart age of 33 and was told to "discuss with your GP and nurse" and "get tested".
It does not consider diet or exercise factors, or traits like race, which can also affect chances of cardiovascular disease.
Dr Margaret McCartney, a GP who helps present BBC Radio 4's Inside Health radio show and has written about the test on her website, said it was "badly thought out, publicity friendly, and potentially harmful."
Usually when the NHS launches a screening programme, such as smear testing for women aged 25 to 49 to help cut cervical cancer, it has to be approved by the National Screening Committee.
This group weighs up the potential health benefits and costs – financial or in lost staff time and services – and its current recommendation is that high cholesterol screening can benefit those with high risk relatives of people with cardiovascular disease.
Dr McCartney adds that the Heart Age Test seems to "routinely overestimate risk" and has had none of the oversight expected of screening programmes.
"[It is] a needless waste of time for citizens and primary care – who will inevitably have to pick up the pieces while people who really would benefit from an appointment can't get one."
Professor Jamie Waterall, PHE's national lead for cardiovascular disease prevention, said: "The Heart Age Test is a simple way of helping people think about their heart health. It does not create any extra demand on GP services and there is no evidence to suggest this will happen.
"What we have seen is a big increase in people accessing lifestyle information, which is fantastic.
"High blood pressure and high cholesterol are two major causes of heart attack and stroke but millions don't know they are affected, so the test encourages anyone that doesn't know their blood pressure and cholesterol levels to find out this information."
Join our new commenting forum
Join thought-provoking conversations, follow other Independent readers and see their replies