Hospitals that 'tried to do the right thing' by taking patients from swamped A&Es to be deprived of funding
Trusts call for relaxation of performance targets in light of exceptional pressures, as A&Es 'step back from precipice' of all-out crisis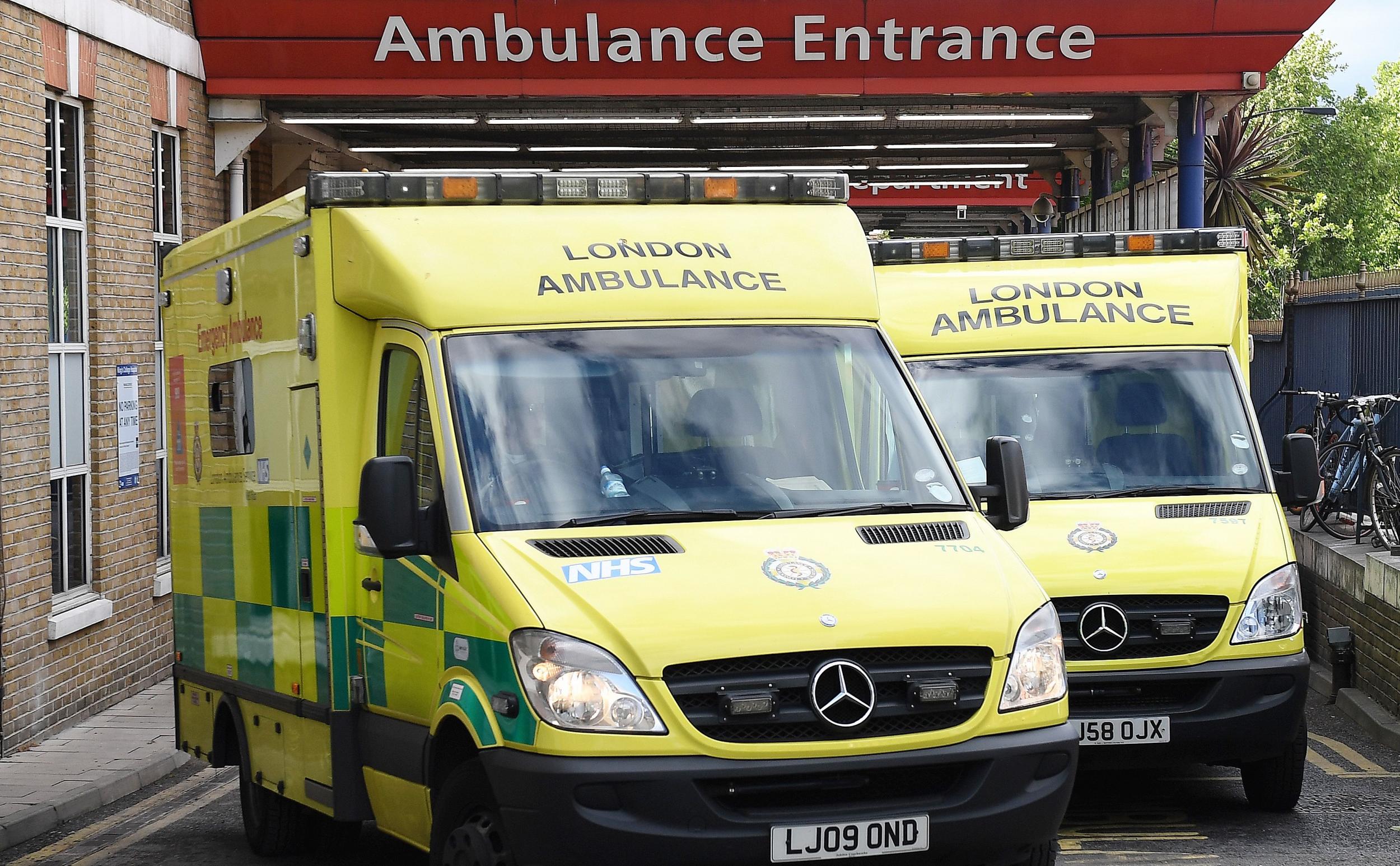 NHS hospitals are being financially penalised for taking on patients re-routed from neighbouring A&Es swamped by demand, according to medical administrators.
NHS Providers, which represents hospitals and other trusts, said its members were set to miss out on performance-related funding because they "tried to do the right thing" and support other local hospitals.
This comes as the latest NHS winter performance figures suggest pressures have abated slightly in England after hospitals weathered record breaking levels of demand in the first week of 2018.
However, despite the improving picture, NHS Providers warned — in a letter to hospital performance watchdog NHS Improvement — that emergency measures taken so far would have a lasting impact on hospitals.
Everyone the Government blames for the NHS crisis – except themselves
Show all 6
This is because trusts are now more likely to fall foul of stringent targets aimed at squeezing efficiency savings out of the health system.
As well as the lost income they would have received had they performed tens of thousands of elective procedures, such as hip operations and cataract surgery, that they were ordered to postpone until February, they also have payments linked to hitting financial and A&E performance targets.
In the letter seen by The Independent, which was also addressed to NHS England chief executive Simon Stevens and Health Secretary Jeremy Hunt, NHS Providers' deputy chief executive Saffron Cordery said: "We recognise the need to maintain financial discipline and support delivery of NHS constitutional standards".
However the exceptional pressure means these targets are out of trusts' hands and should be relaxed or else there could be further destabilisation of hospitals, he continued.
"It's worth noting that some of the trusts most at risk here are those who have tried to do the right thing for their local systems and the wider service – for example by taking more patients on ambulance diverts," the letter adds.
Some penalty fines, such as for breaches on the use of mixed-sex wards, have been relaxed already but NHS Improvement told The Independent the funding changes being requested here could only be approved by the Government.
Despite these pressures the latest figures, for the week to 14 January, show pressures improved in England after the New Year.
Only six A&E departments needed to divert patients elsewhere because of capacity issues, down from 32 the previous week and 52 in 2016.
Occupancy in general and acute hospital beds improved fractionally – falling from 95 per cent to 94.9 per cent.
But this is still well above the "safe" target of 85 per cent, set by ministers, which have only been hit once this year on Christmas Eve.
There were also improvements in the number of patients waiting more than half an hour in an ambulance for a place at A&E, although 12,600 patients still had to queue longer than the target.
This takes the total number of patients delayed more than 30 minutes this winter above 100,000, with roughly a quarter of these waiting more than an hour.
The Royal College of Nursing said the figures show A&E departments in England took a "step back from the precipice", but underlying pressures at all levels still remain too high.
The Independent revealed how ambulance delays over Christmas led some trusts to call in nurses after patients with badly broken bones were left lying on the floor for hours.
The improvements are likely to reflect the impact of emergency measures introduced the week before which saw hospitals advised to cancel all non-urgent care until at least February, something Theresa May insisted was "part of the plan".
An NHS England spokesperson said: "Raised levels of flu and norovirus continue to put pressure on busy A&Es and other frontline services but today's figures show pressures abating somewhat compared to the prior week, and with hospitals generally continuing to cope."
However, pressures elsewhere in the UK are also high, in Wales figures from the Royal College of Emergency Medicine for December represent the busiest month in A&E since records began in 2006, with 3,741 patients waiting more than 12 hours in A&E – an increase of 26 per cent on last year.
Join our commenting forum
Join thought-provoking conversations, follow other Independent readers and see their replies