NHS waiting times for routine hospital treatment hit another new record high
7.1 million people were waiting to start treatment at the end of September, according to new figures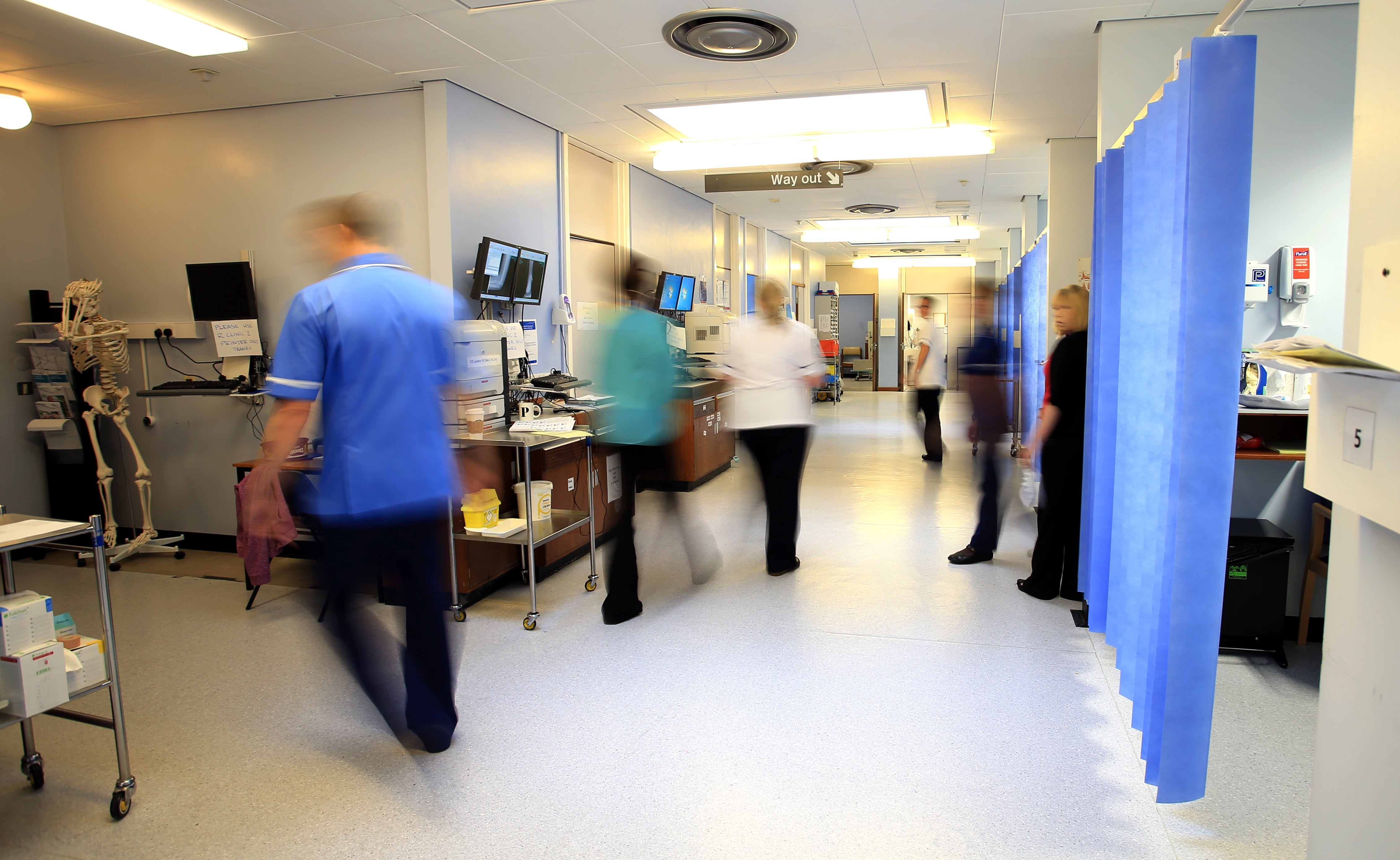 The number of people in England waiting to start routine hospital treatment has hit a record high.
Around 7.1 million people were waiting to start treatment at the end of September, according to new figures from NHS England.
This is up from seven million in August and is the highest number since records began in August 2007.
A record number of people are also waiting more than 12 hours to get a bed in A&E departments. Cancer assessments and treatments are also taking longer, and leading charity Cancer Research UK said the wait times were "unacceptable".
A staggering 401,537 people have been waiting for more than 52 weeks to start their routine hospital treatment, according to England's September figures. This is up from 387, 257 at the end of August.
It comes as the government and NHS England have set the ambition of eliminating all waits of more than a year by March 2025.
A record number of people were also left waiting at least four hours for A&E treatment, the figures show.
This number peaked at 150,922 in October, up from 131, 861 in the previous month.
The figures showed 69.3 per cent of A&E patients in England were seen within four hours last month. This is the worst performance on record, and the first time it has dropped below 70 per cent.
Some 43,792 people had to wait longer than 12 hours from a decision being made to admit them to actually getting a bed in A&E, October figures showed.
There has, however, been a reduction in the number of patients waiting more than two years to start routine hospital treatment this summer.
Some 2,239 people in England had been waiting for over two years, September figures showed. This was down from 2,646 at the end of August, but it was down significantly from 23,778 in January 2022.
NHS England said it had made good progress cutting down the longest wait times. The number of patients waiting 78 weeks was reduced by 73,430 from 123,969 in September 2021.
NHS medical director Sir Stephen Powis said: "There is no doubt October has been a challenging month for staff who are now facing a tripledemic of Covid, flu and record pressure on emergency services with more people attending A&E or requiring the most urgent ambulance callout than any other October.
"Pressure on emergency services remains high as a result of more than 13,000 beds taken up each day by people who no longer need to be in hospital.
"But staff have kept their foot on the accelerator to get the backlog down with 18-month waiters down by three-fifths on last year."
New data also shows delays in cancer treatment and assessments. The proportion of cancer patients in England who saw a specialist within two weeks of being referred urgently by their GP has dropped to its lowest level on record.
Around 251,977 urgent cancer referrals were made by GPs in England in September, down from 255,055 the previous month, but still the highest number for the month of September in records going back to 2009.
However, only 72.6 per cent of patients in England had a first consultant appointment within two weeks against a 93 per cent target, the worst performance on record.
Meanwhile, 67.2 per cent of patients urgently referred for suspected cancer were diagnosed or had cancer ruled out within 28 days in September, down from 69.5 per cent the previous month and the second-worst performance in records going back to April 2021.
Chief executive of Cancer Research UK, Michelle Mitchell, said that people were facing "unacceptably long waits for diagnosis and treatment during what is already an incredibly anxious time".
She added: "Recommitting to the long-awaited 10-year cancer plan must be a top priority for Steve Barclay. Crucially, it must be both ambitious and fully funded in order to deliver for the 1 in 2 of us that will get cancer in our lifetime."
Join our commenting forum
Join thought-provoking conversations, follow other Independent readers and see their replies