NHS junior doctors 'had a point' about patient safety during strikes, admits Jeremy Hunt
Health secretary recognises junior doctor anger over lack of staffing to provide a safe service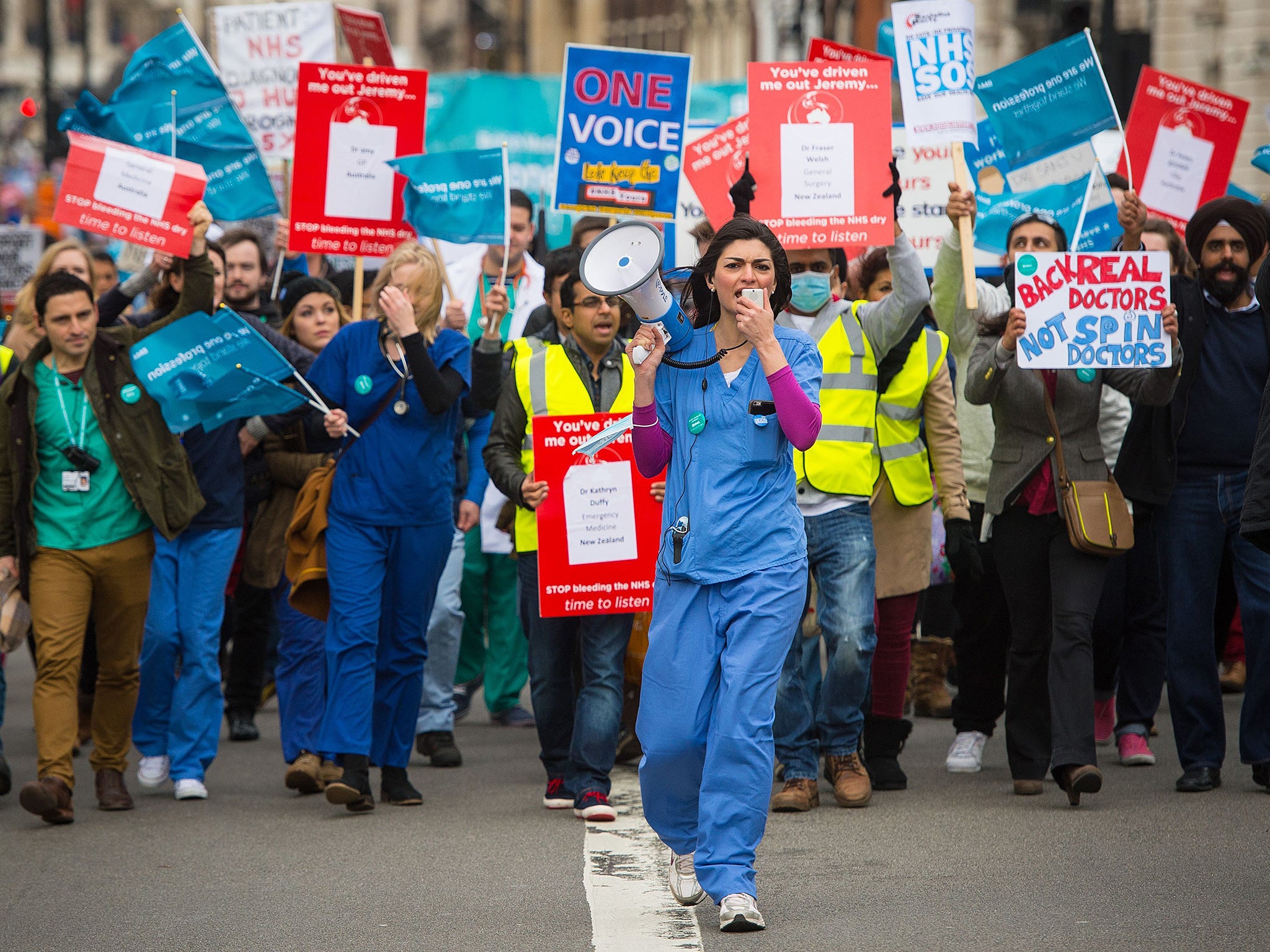 Health secretary Jeremy Hunt has accepted that junior doctors "had a point" when they challenged his commitment to patient safety given the significant staffing gaps across the NHS.
Speaking in front of MPs on the Commons Health Select Committee, Mr Hunt accepted there were unacceptable gaps in rotas, but said the Government was working to close them.
Junior doctors across the NHS took unprecedented industrial action last year in opposition to the Government's decision to impose a contract reclassifying weekends and evenings as core hours.
The contract significantly cut the evening and weekend hours that qualified for unsociable hours payments despite the study used to justify the Government's changes being contested.
Mr Hunt said: "There was one point where I thought the junior doctors had a point: Where they said: 'You say you care about patient safety. But we go to work and there are gaps in our rotas, there aren't enough people alongside us to deliver the care we want.'
"The truth is that we do need more doctors in the NHS, and that's why last year we announced 25% increase in medical school training places."
In the same session Mr Hunt recognised that some of these workforce pressures had been of the Government's own making.
In pictures: Junior doctors first all-out strike
Show all 10
Mr Hunt said pension reforms, introduced under the Coalition Government, were making senior NHS staff retire early.
"One of the unintended consequences of the restrictions in pension relief is that we have ended up with a system which can make people financially better off if they retire early and sell their services back to the NHS as a locum," he said.
"That ends up costing the NHS more, and we end up losing the incredibly valuable experience of people at the top of their careers."
When asked if he would consider a public sector exemption in areas where this was an issue, the Health Secretary said: "It's something I have on-going discussions with the Chancellor about."
He also said he was in negotiations with Philip Hammond over lifting the pay cap for NHS staff, saying he hoped the Chancellor "will consider finding extra funding, so any pay rise wouldn't – all or in part – have to come out of savings in the rest of the NHS". This would be linked to productivity, he added.
Join our commenting forum
Join thought-provoking conversations, follow other Independent readers and see their replies