NHS leak reveals 'shocking restrictions' on care in London hospitals as part of secret cuts programme
Proposals include job losses, increased waiting times and the closure or downgrading of services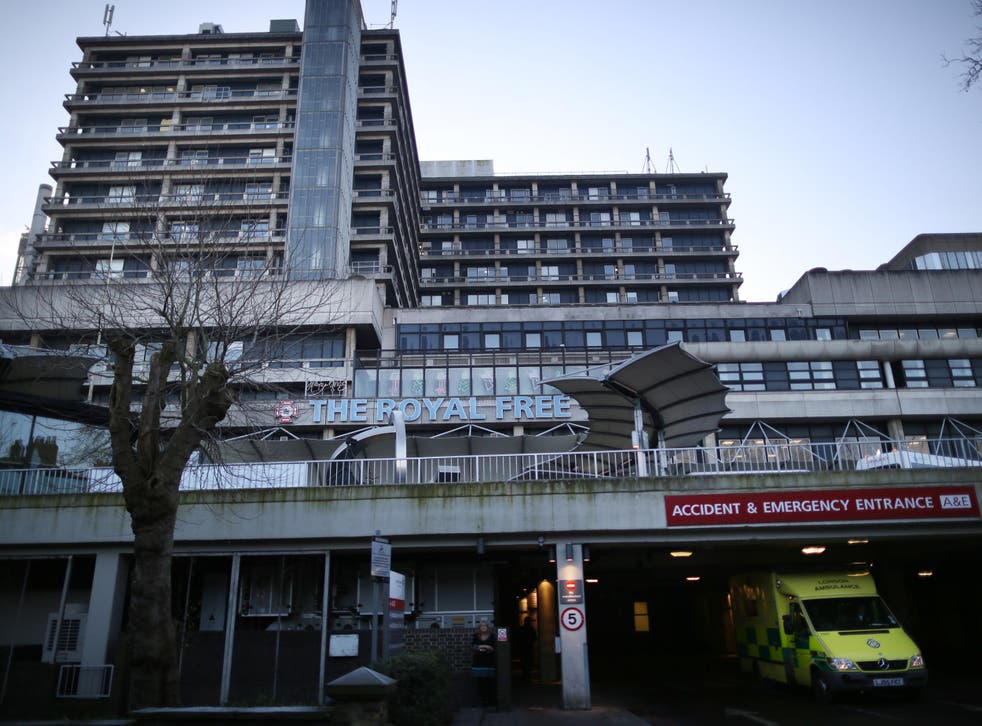 Secret cost-cutting plans described as a "death knell" for the NHS will result in longer waiting times, rationing of care, job losses and ward closures at hospitals in London, a new leak has revealed.
Details of the proposals, part of a national savings drive designed to cap NHS spending, have been called "shocking restrictions on care quality and access for patients" by politicians.
North Central London is one of 14 regions across the country in which senior NHS managers have been told to make "difficult choices" to curb overspending.
A document leaked to The Guardian sets out how care at 10 hospital trusts in Camden, Islington, Haringey, Barnet and Enfield – including the Royal Free and Great Ormond Street children's hospital – could be cut back.
These include job losses to reduce "admin costs", increasing waiting times past the current 18-week limit, and the closure or downgrading of services, likely to put smaller hospitals such as North Middlesex Hospital in Enfield at risk, reported the newspaper.
The document is said to outline plans to plug a £183.1 deficit at the London trusts – singled out by health bodies NHS England and NHS Improvement as one of the most severe in the country.
But Jonathan Ashworth, Labour's shadow health secretary, said the proposals, known as the "capped expenditure process", would result in "a postcode lottery where healthcare varies depending on where you live".
He said Theresa May's "weak and unstable" Government has "huge questions to answer about this new NHS 'capped expenditure process'", which is "in reality a Tory NHS 'hit-list' drawn up in secrecy during the election campaign.".
John Major: The NHS is about as safe with Tory Brexiteers as a hamster is with a phython
"It's an absolute scandal that, whilst Parliament and the public were concentrating on the election campaign, this was being rushed through in secret, ready for immediate approval by ministers in the expectation of a Tory victory at the general election," said Mr Ashworth.
"Now we learn detailed proposals for North London involve shocking restrictions on care quality and access for patients."
Other ideas under consideration as part of the programme, which aims to ensure NHS spending meets budget targets for this year, include limiting the number of operations carried out by non-NHS providers to make sure funding stays within the health service, which could limit patients' choice of providers.
NHS funding could also be withdrawn for new and recently-approved treatments and those considered "low value" – adding to the list of prescription items such as cough medicine and gluten-free food that patients were made to pay for earlier this year.
Doctors said the "sweeping cuts" would result in patients being denied treatment and increasing wait times that are already unacceptable. This is "far from safe and will only lead to poorer care in the future," said Dr Mark Porter, Council Chair of the British Medical Association (BMA).
"The government must step up and finally act in the best interests of the NHS and its patients, rather than continuing to starve the health service of resource and patients of care," he said.
Louise Irvine, a GP who stood against Jeremy Hunt in his South West Surrey constituency at the general election, coming second with 20 per cent of the vote, previously told The Independent the "truly shocking" scale of the proposed cuts and closures represent a "death knell" for the founding values of the NHS.
Campaign group Keep Our NHS Public said there were "no surprises" in the revelations, but "plenty of horrors".
"Their twisted plans - hatched largely in secret - are set to hurt people all over London, Jeremy Corbyn's constituents included. How long are people going to put up with this double dose of secrecy and cuts? Is this what they voted for?"
The North and Central London consortium of NHS bodies said: "Health organisations across North London are working with NHS England and NHS Improvement to ensure we deliver safe and effective patient care within budget. This process is underway but has not reached any conclusions to date."
Everyone the Government blames for the NHS crisis – except themselves

Show all 6
London doctors have had to react quickly to a series of tragedies in the capital, including a devastating fire at a Grenfell Tower in west London and terror attacks in Finbury Park, London Bridge and in Westminster in March.
London Mayor Sadiq Khan praised the NHS's response to London Bridge attack, tweeting: "Thank you to our amazing NHS staff for your world-class treatment of those injured in Saturday's horrific attack."
All 48 people injured in the incident survived after three terrorists ploughed a hire van into pedestrians on London Bridge before crashing the vehicle and stabbing random victims around Borough Market on 3 June. Eight people died in the atrocity.
Join our new commenting forum
Join thought-provoking conversations, follow other Independent readers and see their replies