NHS maternity safety to come under investigation after scandals involving mother and baby deaths
Chair of Health and Social Care Select Committee promises 'root and branch' review of maternity safety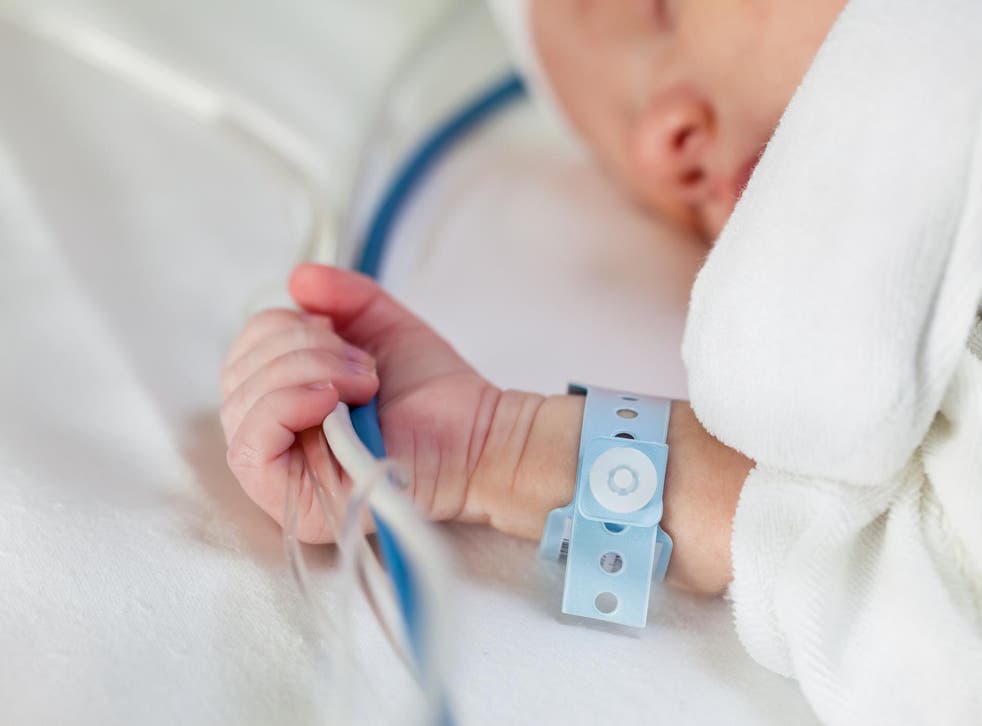 The safety of maternity services in the NHS are to be investigated by MPs after a string of scandals, highlighted by The Independent, involving the deaths of mothers and babies.
The Health and Social Care Select Committee, chaired by former health secretary Jeremy Hunt, has announced it will hold an inquiry into why maternity incidents keep re-occurring and what needs to be done to improve safety.
It will examine whether the clinical negligence process needs to change, in addition to the wider aspects of a "blame culture" in the health service and its effects on medical advice and decision-making.
MPs said the investigation will build on findings at Shrewsbury and Telford Hospital Trust, East Kent Hospitals University Trust and the inquiry into University Hospitals of Morecambe Bay in 2015.
The Independent has been campaigning for improvements to maternity safety and joined the charity Baby Lifeline in pressing the health secretary, Matt Hancock, to reinstate the maternity safety training for NHS midwives and doctors that was scrapped after just one year.
Launching the inquiry, Mr Hunt said: "If we had the same neonatal death rate as Sweden, a thousand fewer babies would die every year. What's happened at Shrewsbury and Telford, perhaps East Kent, is an indication that high standards have not been spread to every corner of the NHS.
"This maternity safety inquiry we're launching today is going to look root-and-branch at how effective and safe our maternity services are, what we do well and what we need to improve to be the safest and highest quality maternity care in the world."
Mr Hunt, who ordered investigations into Morecambe Bay and Shrewsbury and Telford during his time as health secretary, said: "The death of a baby when something goes wrong is a tragedy for a family. When we've seen a pattern of baby deaths, we must be confident that failings that contributed to them have been addressed and lessons learned.
"However, the safety of our maternity services continues to be a matter of concern."
This week, The Independent revealed one of the largest single payouts for clinical negligence, with £37m paid to one family to provide lifelong care for their son after he was left brain damaged because of errors during his birth at London's Guys and St Thomas' Foundation Trust.
In November last year, The Independent exposed the scale of poor maternity care at Shrewsbury and Telford Hospitals Trust, now at the centre of the largest maternity scandal in NHS history, with almost 1,900 cases being investigated. The trust is also facing a criminal investigation.
In March, the Care Quality Commission warned that maternity units across the country posed safety risks to mothers and babies. It said: "Maternity services stand out as one of the core services we inspect that is not making improvements in safety fast enough."
It warned that some units showed similar failures to those identified by an inquiry into baby deaths at the University Hospitals of Morecambe Bay Trust in 2015.
That report, by Dr Bill Kirkup, concluded that the deaths of eleven babies and one mother were avoidable and a result of a "lethal mix" of failings, including a dysfunctional maternity unit with staff lacking in skills and knowledge which led to substandard care.
Judy Ledger, founder of charity Baby Lifeline, which helps to train NHS staff in maternity safety, welcomed the committee inquiry.
She said: "We owe it to mothers, babies and healthcare professionals to take urgent stock of where we are with maternity safety, review the actions already being taken to make progress, and take steps to address any gaps and increase the pace of change needed.
"Baby Lifeline believes that there is an urgent need to better understand these issues and take action to ensure changes are made to prevent a cycle of repeated scandals. We look forward to contributing to the inquiry."
Reacting to the announcement of the inquiry, the Royal College of Midwives (RCM) and the Royal College of Obstetricians and Gynaecologists (RCOG) said they would submit joint evidence to MPs. Gill Walton, chief executive of the RCM, said: "It is a tragedy when things go wrong for women, babies and their families, but it is a positive step to talk about failures and find out why they happen.
"We must strive to learn from these terrible events so that we can do everything in our power to stop them happening again.
"Delivering the safest possible care must be the fundamental basis of everything health professionals do. They also need the support of the government and healthcare commissioners to ensure staff and services are properly resourced."
Dr Edward Morris, president of the RCOG, said: "While the majority of outcomes for pregnant women and their babies are positive, sadly in a small number of cases women and their babies do not receive high-quality care.
"Statistics show, for example, that black women are five times more likely to die in pregnancy, childbirth or in the six-month postpartum period compared with white women, and the risk for Asian women is twice as high when compared with white women. This is unacceptable."
He said: "The solutions to preventing unnecessary harm require a collaborative effort between government, clinicians and women. We need to ensure that all obstetricians and midwives have the best training and support throughout their career in order to provide high-quality care.
"Most of all, we must continue to learn from mistakes, improve services and support women and their families who have suffered.
"This inquiry is an important step to doing just that. The RCOG continues to be absolutely committed to improving maternity care across the UK."
Register for free to continue reading
Registration is a free and easy way to support our truly independent journalism
By registering, you will also enjoy limited access to Premium articles, exclusive newsletters, commenting, and virtual events with our leading journalists
Already have an account? sign in
Register for free to continue reading
Registration is a free and easy way to support our truly independent journalism
By registering, you will also enjoy limited access to Premium articles, exclusive newsletters, commenting, and virtual events with our leading journalists
Already have an account? sign in
Join our new commenting forum
Join thought-provoking conversations, follow other Independent readers and see their replies