NHS warned against 'betraying' mental health patients when making cuts
Appeals come ahead of NHS England meeting to determine what services can no longer be provided in the wake of the Budget
Alex Matthews-King
Health Correspondent
Monday 27 November 2017 01:01 Comments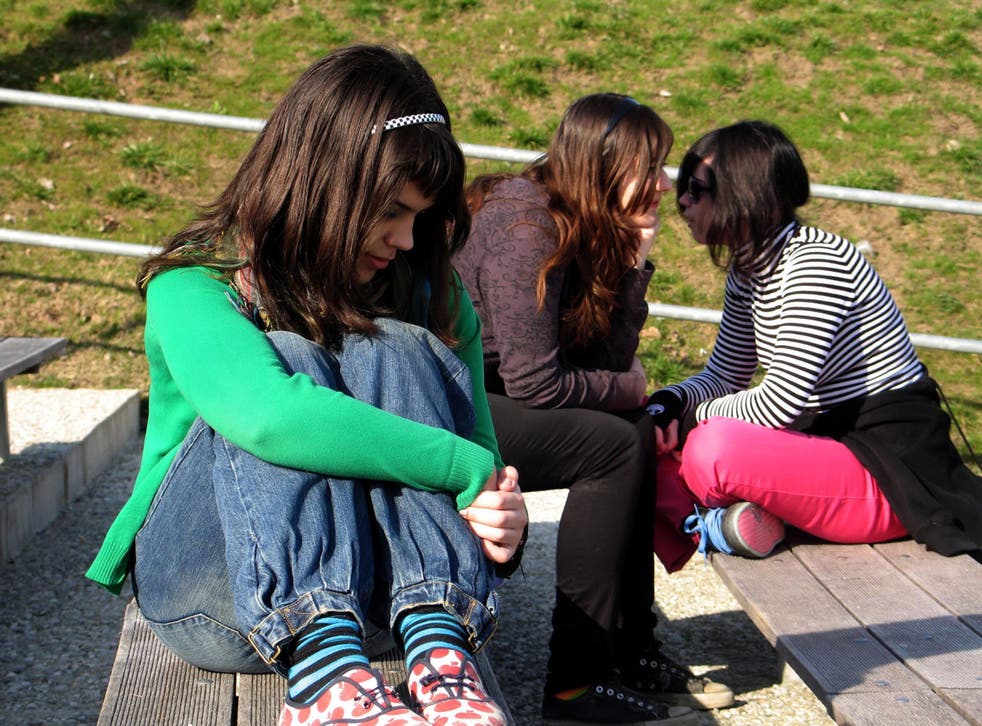 Mental health groups have said the NHS risks a "catastrophic betrayal" of patients if the £1bn earmarked for psychological therapies and staff is siphoned off to plug funding gaps left by the Budget.
The Royal College of Psychiatrists told The Independent NHS England "must keep the promises" made in its Five Year Forward View for Mental Health which launched last year.
This comes as a report by the children's charity Spurgeons shows the number of young people, under the age of 18, who were admitted to A&E for self-harm increased by half in the last five years.
It also found that 40 per cent of patients referred to Child and Adolescent Mental Health Services (CAMHS) in 2016/17 were never assessed.
Mental health charity YoungMinds said these figures were yet more evidence that existing funding for mental health does not yet reflect the "true scale" of the problem.
It would therefore be unacceptable to allow any more funding to be "siphoned off", they said.
This comes after the Budget announcements last week that the NHS would get less than half of the £4bn it requested to keep services operating next year.
This prompted hospital bosses to warn there would be "tough choices" to make about what services the NHS could continue to fund.
NHS England's chief executive Simon Stevens made an unprecedented intervention before the Budget to say it should provide the £350m a week that had been pledged to the NHS by Brexit campaigners.
The NHS will actually get £335m for this winter, and £1.6bn in additional funding for the whole of next year.
In response NHS England said it is "no longer possible to avoid the difficult debate about what it is possible to deliver for patients with the money available" and would begin priority setting at its board meeting on Thursday.
These financial forecasts have inspired mental health groups to call for reassurances over funding.
The £1bn earmarked in the Five Year Forward View for Mental Health by 2021 is intended to fund mental health crisis teams in A&Es, suicide prevention, and reduce the number of young people sent away from home for treatment.
Professor Wendy Burn, president of the RCP told The Independent: "Regardless of this week's budget settlement, NHS England must keep their promises to invest an additional £1bn in frontline mental health services and treat one million more people by 2021."
Mental illness has long been denied the funding and status of physical illness despite it being "every bit" as devastating, she said.
"It would be a catastrophic betrayal of people with mental illness if pledges already made to fund additional services were abandoned now," Professor Burn added.
The report today from Spurgeons also highlights a new programme to teach the families of young people who are self-harming how to support them, which the charity says could save stretched NHS funds.
Assistant psychologist Jag Basra, who leads the family intervention for self-harm (Fish) programme said it often occurs without a diagnosed mental health problem, making it hard to get these people support.
The responses collected from 59 A&E departments under the FOI act show that 12,406 young people were admitted after deliberately self-harming, up from 12,047 in 2015, and 8,560 in 2011.
"The facts are harrowing," he said. "At least four young people in every secondary school class are now self-harming. Pressures on the NHS results in limited resources to provide young people and families with targeted support for self-harm."
Amber Jabbal head of policy at NHS Providers, which represents NHS trusts, said their figures highlight "unacceptable delays" which their members have raised as a concern.
UK news in pictures

Show all 50
She told The Independent: "We must be realistic in the way we respond. Ninety per cent of mental health trust leaders expect demand for children and adolescent to increase further this year.
"We need to ensure that money committed for mental health gets through to the NHS front line and is spent effectively on quality services."
Tom Madders, director of campaigns at YoungMinds, said: "It's alarming that the number of children admitted to A&E after self-harming has risen so sharply after the last few years."
Support is often unavailable until young people reach crisis point, and he said: "That's why the Government must ensure that CAMHS funding reflects the true scale of the need, and that money is not siphoned off to other priorities.
"There also needs to be a far greater emphasis on early intervention, so that help is available when problems first emerge."
An NHS England spokesperson said: "It is factually unarguable that after years of underinvestment, NHS funding for young people's mental health services is now going up with spending increasing by £100m in the past year alone.
"After years of drought the NHS's mental health funding taps have now been turned on, services around the country are beginning to expand and improve, and an extra 35,000 children and young people will be treated through the NHS this year."
Register for free to continue reading
Registration is a free and easy way to support our truly independent journalism
By registering, you will also enjoy limited access to Premium articles, exclusive newsletters, commenting, and virtual events with our leading journalists
Already have an account? sign in
Join our new commenting forum
Join thought-provoking conversations, follow other Independent readers and see their replies