NHS charged £1,000 for bottle of mouthwash by 'ripoff' drug companies, MP warns
Government targetting temporary staff pay and hospital inefficiencies while neglecting millions of pounds and nursing hours wasted on medicines market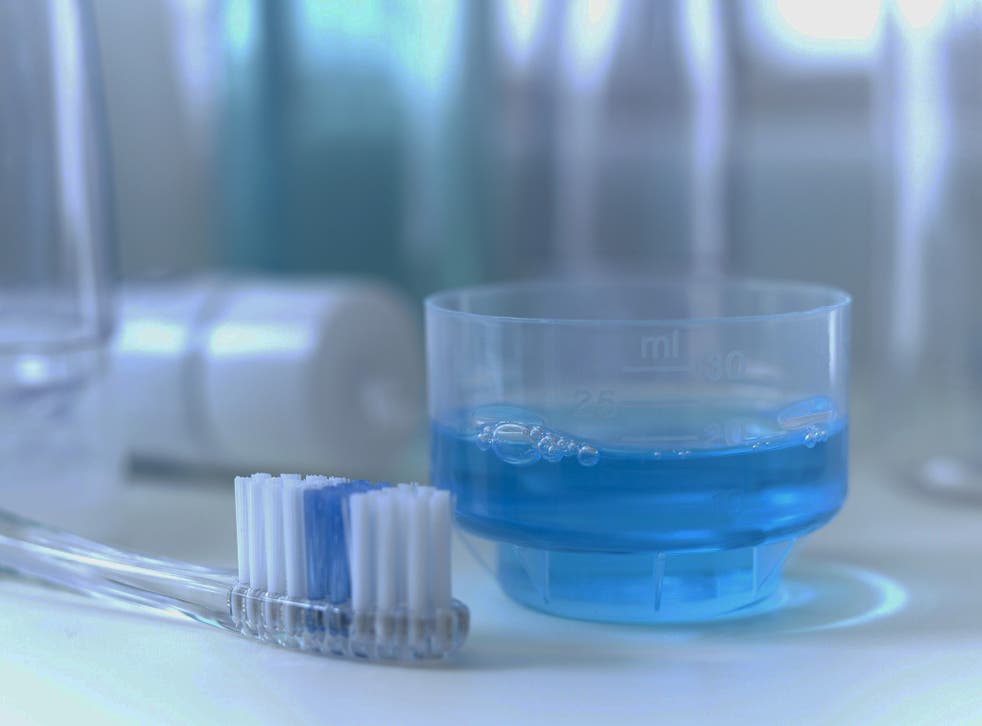 The NHS is being "ripped off" by drug manufacturers and pharmaceutical firms who are charging as much as £1,000 a bottle for pain-relieving mouthwash while the government demands efficiency savings on staff and hospitals, ministers have been warned.
More than £230m a year is wasted because of hundred-fold price increases on out-of-patent medications and custom mixtures made with much cheaper ingredients, Scottish National Party MP Dr Philippa Whitford said in questions to the government's health ministers.
The former NHS breast cancer surgeon asked what it was doing about cases like mouthwash used for relieving mouth ulcer pain in chemotherapy patients being sold at ridiculous mark-ups.
After nearly a decade of austerity and pay restraint has been officially declared over, ministers are still demanding trusts meet increasingly unachievable spending and performance targets.
The Central Ayrshire MP said: "NHS England is being ripped off to the tune of £230 million a year as the price of some off-patent drugs and non-standard preparations, or specials, have been hiked up hundreds of times, for example to over £1,000 for a bottle of pain-relieving mouthwash.
"In Scotland, specials remain in-house to keep the price down, but a year and a half on from the Health Service Medical Supplies (Costs) Act 2017, why have the Government not used its powers to stop this drug racketeering?"
Specials are typically special ointments or creams made up by big manufacturers for a particular trust or patient group.
The decentralised way that hospitals and NHS groups in England buy these medicines adds an "estimated £5bn to £10bn to NHS costs", Dr Whitford said.
She added that it also accounted for 2.5 million nursing hours a week "being wasted on non-clinical paperwork," making it the biggest inefficiency in the English NHS.
NHS at 70: demonstration and celebration march to mark anniversary

Show all 18
Her comments came after a report earlier this year by the National Audit Office, found that the government's failure to act on unreasonable price increases for generic medicines had cost the NHS more than £300m last year.
In response to calls to reverse this market, Stephen Barclay, the health minister in charge of NHS efficiency said: "We are looking at this area. As we commit an extra £20 billion in funding to the NHS, our commitment is to ensure that we derive value for money from that investment. That applies to specials, too."
He added that his work looked "at a range of efficiencies such as sending texts and emails, dealing with missed appointments and the use of green energy."
Register for free to continue reading
Registration is a free and easy way to support our truly independent journalism
By registering, you will also enjoy limited access to Premium articles, exclusive newsletters, commenting, and virtual events with our leading journalists
Already have an account? sign in
Register for free to continue reading
Registration is a free and easy way to support our truly independent journalism
By registering, you will also enjoy limited access to Premium articles, exclusive newsletters, commenting, and virtual events with our leading journalists
Already have an account? sign in
Join our new commenting forum
Join thought-provoking conversations, follow other Independent readers and see their replies