NHS faces shortage of more than 40,000 nurses after Brexit, says leaked government prediction
Royal College of Nursing says ministers must 'move fast' to prevent staffing crisis
Katie Forster
Friday 07 April 2017 09:00 Comments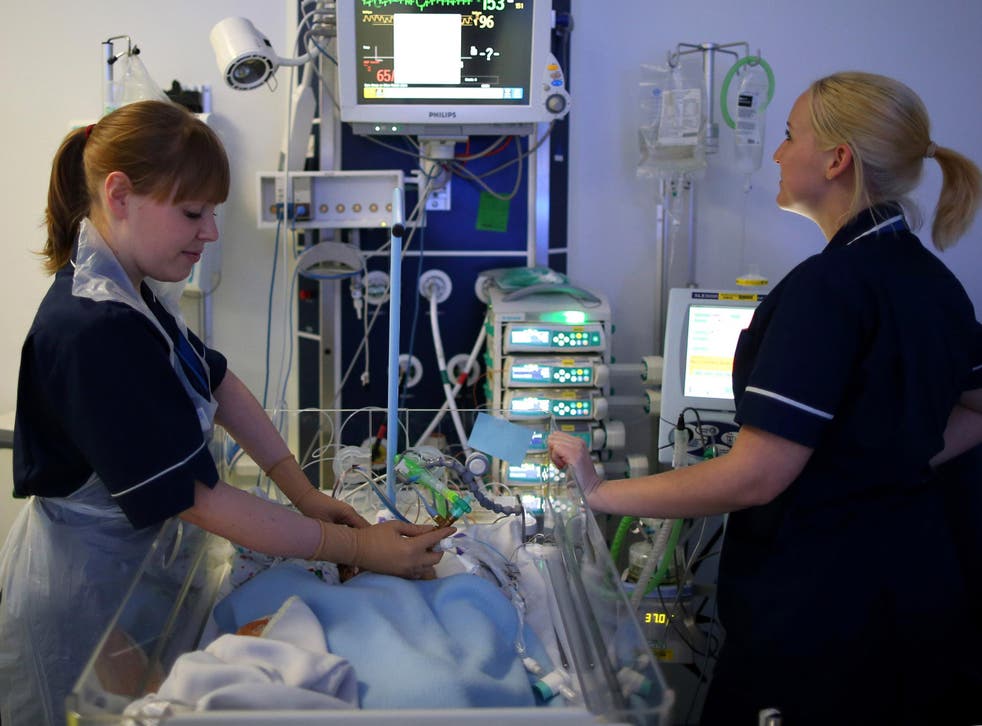 Britain should prepare for a possible shortage of up to 42,000 nurses after Brexit, a leaked internal document from the Department of Health has claimed.
The Royal College of Nursing (RCN) urged the Government to "move fast" to prevent staffing levels hitting "unsafe" levels after the estimate – a worst-case scenario figure produced by civil servants – was revealed by the Health Service Journal.
If nurses from EU and non-EU countries stop coming to the UK in 2019, the forecast said within six years there would be a nursing staff shortage of between 26,000 and 42,000.
The journal said the numbers were presented to ministers last month and quoted information they had seen as saying: "The analysis indicates that there is a severe risk of undersupply if immigration rules change and international inflows stop."
Janet Davies, the RCN's chief executive, said "decisions would have to be made about what would we be able to provide" if such a shortage materialised after leaving the EU.
"You wouldn't want to keep running an unsafe service that was so short of nurses," she said. "This is a large problem that is coming at us quickly and we need to move fast. What we are not seeing is any real action."
More than 2,700 nurses left the NHS in 2016, according to freedom of information requests compiled by the Liberal Democrats – an increase of 68 per cent since 2014.
There are already around 24,000 vacant nursing positions in the NHS, according to the RCN.
A spokesperson for the Department of Health said: "As you would expect, the department and others are focused on workforce planning to ensure the NHS has the staff it needs to continue to provide good care.
"The Secretary of State has always made clear that EU nationals who work in the NHS make a valuable contribution and this will be taken into account during Brexit negotiations."
MP Jonathan Ashworth, Labour's shadow health secretary, said: "When Parliament returns the Secretary of State must update the House on his response to this independent civil service analysis and finally outline his plans for the NHS staffing and Brexit.
"It's time for an 'NHS guarantee' for these workers ensuring their rights – offering these workers who care for our sick and elderly the certainty that they deserve."
The Liberal Democrats have demanded an "NHS passport" to secure rights of the 59,000 EU citizens who work in the NHS as doctors and nurses.
Additional reporting by Press Association
Register for free to continue reading
Registration is a free and easy way to support our truly independent journalism
By registering, you will also enjoy limited access to Premium articles, exclusive newsletters, commenting, and virtual events with our leading journalists
Already have an account? sign in
Join our new commenting forum
Join thought-provoking conversations, follow other Independent readers and see their replies