'The NHS is on its knees, and we are too': Nurse describes 13-hour A&E shift that left her 'broken'
There are 40,000 vacant nurse jobs in England, according to the Royal College of Nursing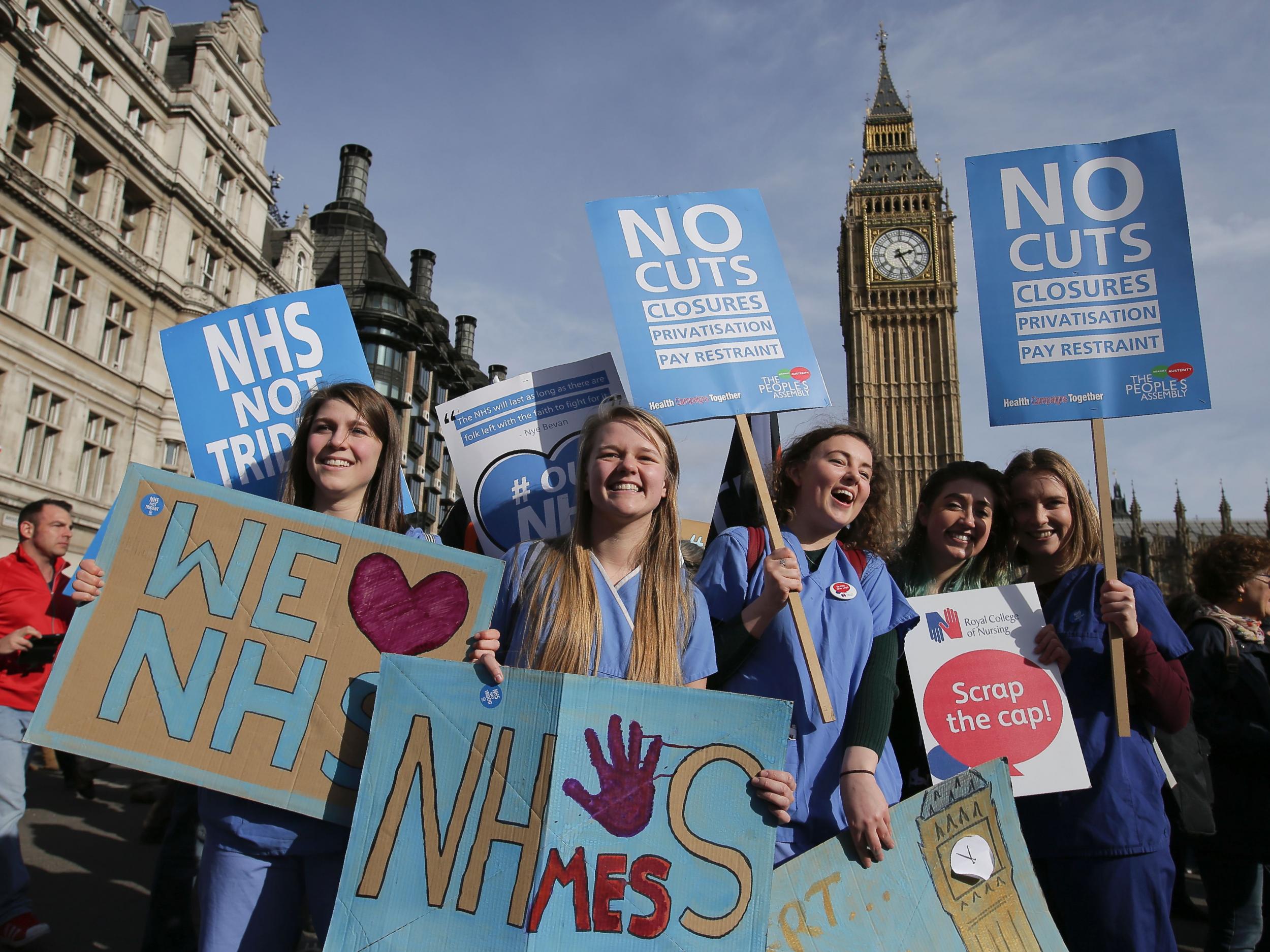 A nurse has described how the chaos of working in the A&E department of an NHS hospital has left her "broken", warning that the health service is "on its knees".
In the detailed account of a 13-hour shift posted online, Anna, who asked The Independent not to use her full name, said she would often "cry with exhaustion and overwhelming stress" after finishing work.
Nurses have threatened to strike for the first time in history over staff shortages and low pay, with the Royal College of Nursing (RCN) calling the Government's decision not to scrap a 1 per cent pay freeze for NHS staff "a bitter disappointment".
The RCN has announced a series of protests over working conditions this summer, warning that low pay is fuelling a recruitment and retention crisis and risking patient safety.
Anna, who has been qualified for seven months, told of how she was called in for a shift due to low staffing levels at A&E and found herself in a team of two despite there usually being six nurses in the department.
"Treatments are piled up, chest pain, sepsis, confusion, intoxication, the list goes on," she wrote. "I took over seven cubicles, each of them needed all of the initial assessments, three needed morphine, all needed a new set of observations.
"Finally compiled my priorities to get on with my septic patient and the alarm bell goes. Cardiac arrest, our priorities suddenly shift."
Despite the efforts of Anna and her colleague, patients were forced to wait for treatment while the corridor was "full of queuing ambulances and we've nowhere to put them", while the "phone is ringing out as there is nobody to answer it", she said.
"After almost an hour of trying we didn't get our patient back… RIP. We have just enough time to call relatives in and the red phone goes, severe asthma and young.
"Rush into [resuscitation] to prep what we anticipate to need, patient arrives looking dreadful and observations confirmed it. Then another arrest.
"Again, we click into action. This is what we've trained so hard for… right?"
The RCN says there are 40,000 vacant nurse jobs in England, with more nurses and midwives leaving the profession than joining it, according to the Nursing and Midwifery Council.
Figures obtained by the Council showed that between 2016 and 2017, 20 per cent more nurses and midwives left the register than joined it.
The Department of Health has said they are "making sure we have the nurses we need to continue delivering world-class patient care", with nearly 13,100 more on the wards since May 2010 and 52,000 in training.
But high stress and a real-terms pay cut of 14 per cent since 2010 was discouraging people from joining the profession and pushing existing nurses to hand in their notice, said the RCN.
Nurses protest at Department of Health over pay cap
"Our already huge workload was piling up every minute, I have not had a spare split second today, none of us have. How can it be that 13 hours is not enough time?" wrote the nurse in the post, which was widely shared on Facebook and Twitter.
"How can it be that now i'm finally where I want to be, I cry with exhaustion and overwhelming stress with every shift. I do not want to feel like this any more.
Anna said it is the people and patients' need that keeps her going "in amongst all the chaos".
"My worry is how long I can keep this up," she added. "What's even sadder, is that I've had to work extra agency shifts to be able to afford a four-day UK caravan holiday for my family.
"Nothing posh or fancy, just time away from the holidays. What was left over from my wages wasn't enough to cover it.
"The NHS is on its knees, and we are too."
Join our commenting forum
Join thought-provoking conversations, follow other Independent readers and see their replies