Tory pension tax rules have caused an NHS workforce crisis and hit patient care, senior doctors warn
Health secretary Matt Hancock has agreed to pay doctors more to maintain capacity during winter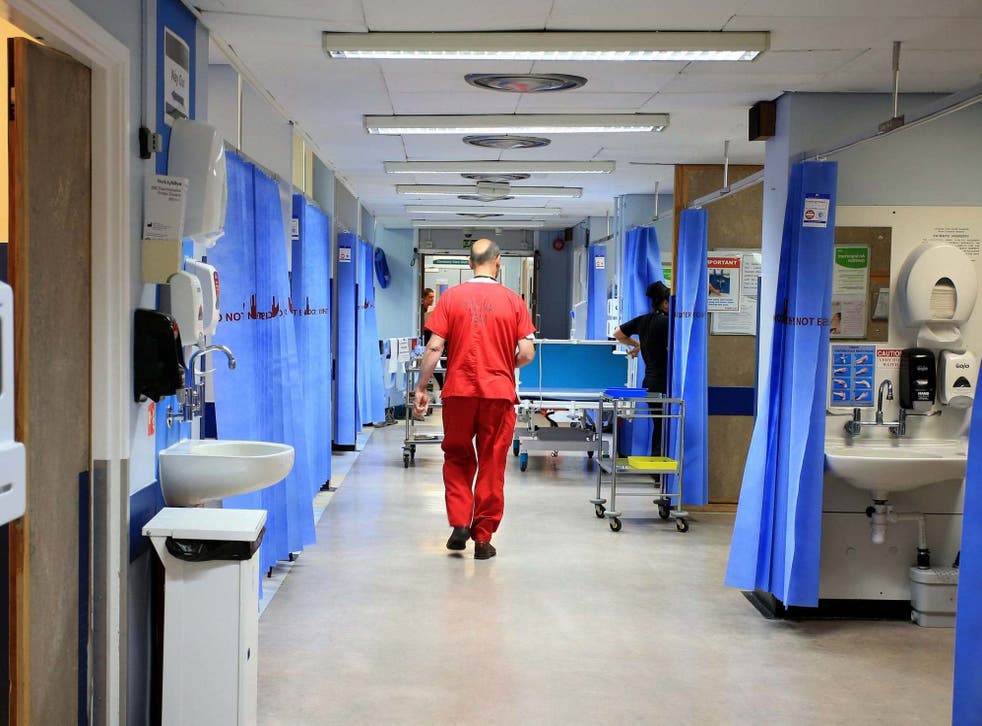 The government's tough pension tax rules have created a "medical staffing crisis" in the NHS leading to cancelled operations and longer waits for patients, doctors' leaders have warned.
Under new rules brought in by the government, senior doctors have been hit with large tax bills running into tens of thousands of pounds.
Across the NHS, hospital bosses have been reporting senior doctors being unwilling to work extra hours meaning some operations have been unable to go ahead. Elsewhere, doctors have retired early or avoided taking on new roles, prompting fears that as winter approaches the issue could exacerbate any cold-weather crisis for the health service.
Matt Hancock, the health secretary, has been forced to agree emergency measures to pay senior doctors more money to offset the costs of the tax bills.
However, the new measure will only last until the end of the current financial year and not apply to non-clinical senior managers.
UK news in pictures

Show all 50
The Academy of Medical Royal Colleges, which represents medical specialities in the NHS, said it was receiving examples of doctors reducing their hours, not taking on additional work and retiring early because of the costs.
In a statement, it said it was "absolutely clear that the current problems around pension arrangements for doctors and other senior staff have turned into a medical staffing crisis for the NHS and are impacting on patient care".
It added: "It seems highly likely that this capacity will be lost on a permanent basis. Thus the benefits of increases in medical student numbers are being wiped out by the current loss of capacity.
"Crucially, this reduction in available medical capacity is directly impacting on services and thus on patient care. It has become apparent that maintenance of service provision is reliant on consultants doing additional hours and that is increasingly becoming untenable financially."
Separately, a survey of more than 700 doctors by the Royal College of Paediatrics and Child Health found over half of respondents had changed their working practices to avoid exceeding the annual allowance. Many had stopped doing extra work or were not taking on senior positions in their trusts. Some had already retired to avoid pension tax bills.
In a letter to NHS bosses on Friday, Mr Hancock granted permission for the NHS to pay doctors extra money to offset the costs and money they have lost meeting the new pension rules brought in by George Osborne in 2016.
These saw a tapered annual allowance introduced for those earning more than £110,000, which reduces the tax relief amount they can pay into their pensions each year to £10,000. Anything above this attracts a tax charge.
Under the plans revealed today, doctors will receive thousands of pounds in extra pay to boost their pension package back to what it was before they paid the new tax bills.
Mr Hancock said he was making the decision because he agreed it was "operationally necessary and urgent to take further action on clinicians' pensions to protect patient care over winter".
Simon Stevens, the chief executive of NHS England, said the temporary process would be just for this year. He added: "This will involve a commitment to make payments to certain clinical staff outside of the NHS pension schemes to restore the value of their pension benefits package, if they have elected to use the Scheme Pays facility to settle an annual allowance tax charge arising from their pension saving in the NHS schemes in 2019-20."
The Academy of Medical Royal Colleges said the proposals were helpful, but added they were a "stop-gap solution" and said the government must find a long-term solution, warning without that "NHS services will continue to be reduced, patients will wait longer and suffer harm".
Join our new commenting forum
Join thought-provoking conversations, follow other Independent readers and see their replies