Twenty-one 'wholly preventable' patient safety incidents reported in private hospitals last year
Exclusive: 287 out of 595 private hospitals and NHS private patient units, accounting for 86 per cent of privately-funded care, provided information on 'Never Events' last year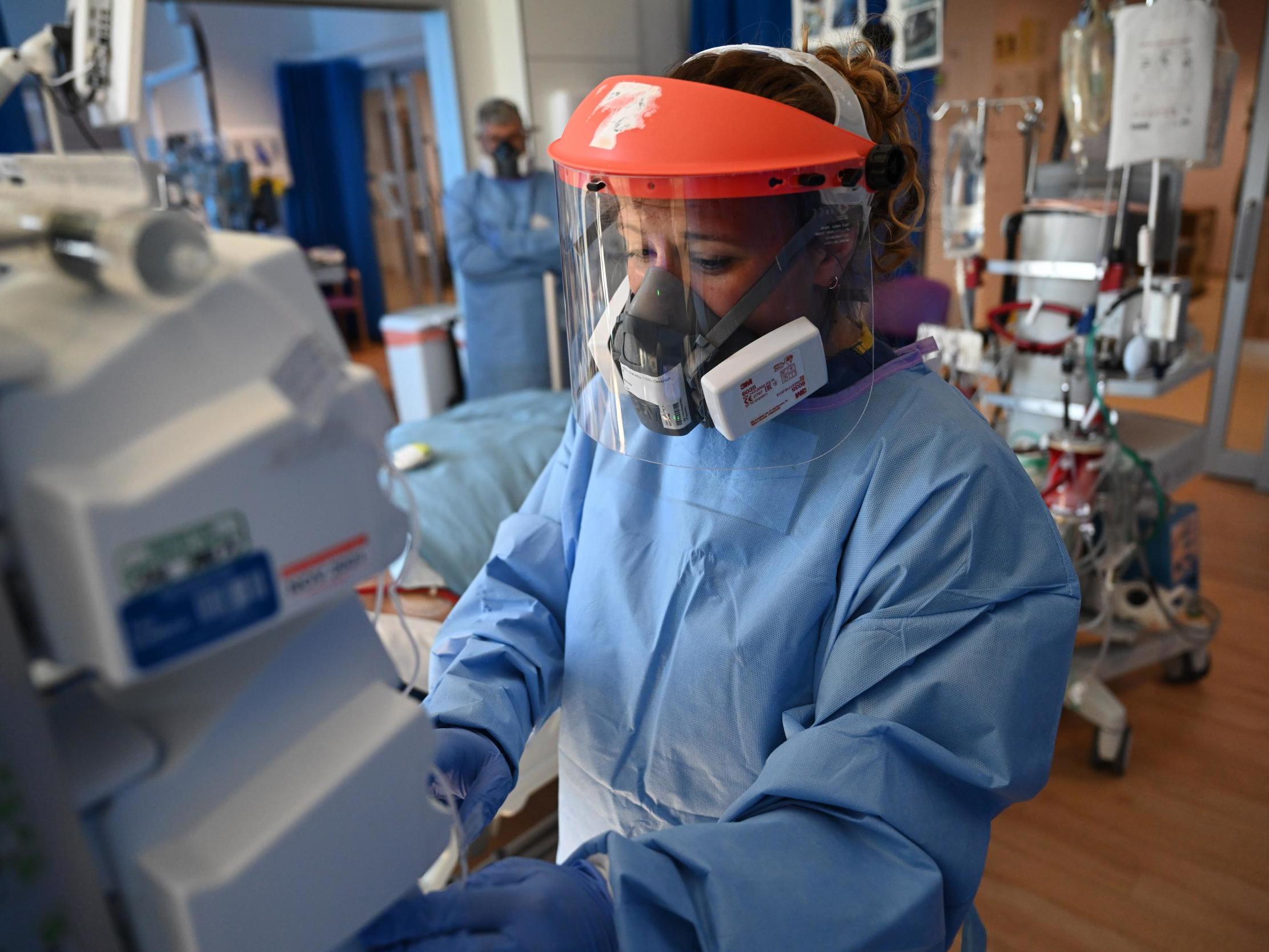 There were 21 "wholly preventable" patient safety incidents of the most serious category at private hospitals last year, new data has shown, as NHS bosses prepare to invest up to £10bn in the sector.
This is the first time that a comprehensive dataset of so-called 'Never Events' within private hospitals has been published in the UK, and comes ahead of plans to outsource both inpatient and outpatient services, routine surgery operations and cancer treatment to private providers.
The audit conducted by the Private Healthcare Information Network (PHIN), established in 2014 to bring greater transparency to the private health sector, showed that 287 out of 595 private hospitals and NHS private patient units (PPUs) provided information on Never Events between 1 January and 31 December 2019.
This group accounts for an estimated 86 per cent of privately-funded admitted patient care, PHIN said. It attributed the "gaps in the data" to NHS PPUs, rather than independent hospitals.
The fact that more than 300 hospitals or PPUs were unable or unwilling to hand over this data highlights the private sector's continuing lack of transparency, said the Centre for Health and the Public Interest, a social care and health think tank.
The Royal College of Surgeons said the data shone a "welcome light" on the independent sector but insisted that "we need to see more private providers contributing information of this kind".
PHIN's findings showed that out of the 21 reported Never Events, 11 of these involved the placement of an implant or prosthesis different from that specified in the procedural plan.
Five were recorded as 'Wrong site surgery', meaning patients were operated on an incorrect part of their body.
Other reported Never Events included 'Retained foreign object post procedure,' 'Mis-selection of a strong potassium solution,' and 'Administration of medication by the wrong route'.
PHIN said that some of these events will have culminated in patient harm, though the data does not provide detail on this.
Equivalent data from NHS Improvement showed there were 496 reported Never Events in the public sector between 1 April 2018 and 31 March 2019, the majority of which were identified as 'Wrong site surgery'.
The NHS Improvement definition of a Never Event says that such incidents "are wholly preventable where guidance or safety recommendations that provide strong systemic protective barriers are available at a national level and have been implemented by healthcare providers."
Dr Andrew Vallance-Owen, chair of PHIN, said the new data will "be helpful for patients when deciding the right provider for their care, but it is also important that the information is available to hospitals, consultants and others within the sector."
"Never Events have to be reported so that that lessons are learnt and actions taken to ensure they cannot happen again," he said.
"This means that the reporting, investigation and learning is a powerful safety 'call to action' in itself and should always leads to an improvement in processes and quality of care as a result."
Dr Vallance-Owen said the dataset marked an "an important step-change in transparency" for the private sector, but acknowledged that "more work remains to ensure we can publish complete indicators for both hospitals and consultants, with the goal of complete comparability with the NHS".
David Rowland, director of the Centre for Health and the Public Interest, told The Independent that the data was "problematic".
"There is very little transparency about the quality and safety of care in private hospitals," he said. "The fact that 300 hospitals were unable to provide any data to them on Never Events, is pretty shocking really.
"Most of the data they ask for from private hospitals, they just don't get. In that context, the issue is less about the Never Events – though it's good they've captured that data – but after six years of being in existence, why is PHIN still not able to get access to the data it needs in order to provide quality and transparency?
"In terms of the issue around the outsourcing deal to private hospital sector, one of the issues we've raised in the past is we don't know how safe these hospitals are. They're very uncommitted to providing safety data and they don't often engage in national clinical audits."
Commenting on PHIN's report, professor Neil Mortensen, president of the Royal College of Surgeons of England, told The Independent: "These data shine a welcome light on the independent sector, though we need to see more private providers contributing information of this kind.
"The Royal College of Surgeons of England has repeatedly called for the same standards of safety and reporting to be enforced across both the NHS and private healthcare.
"As systems for raising and responding to incidents improve, issues will be reported and we want to encourage this, and for any lessons to be learned."
The Independent Healthcare Providers Network (IHPN), the representative body for private healthcare providers, welcomed PHIN's report.
An IHPN spokesperson said: "There are over three quarters of a million private patient journeys in independent acute hospitals every year and while Never Events are thankfully extremely rare in the sector (comparing favourably to the number of Never Events in the NHS), 'never' should mean 'never'.
"We therefore welcome PHIN's report which will help all providers in the sector further promote a culture of openness and transparency and help reduce the risks of "never events" occurring."
Join our commenting forum
Join thought-provoking conversations, follow other Independent readers and see their replies