NHS privatisation soars as private companies win 70% of clinical contracts in England
Richard Branson's Virgin Care won a record £1bn worth of contracts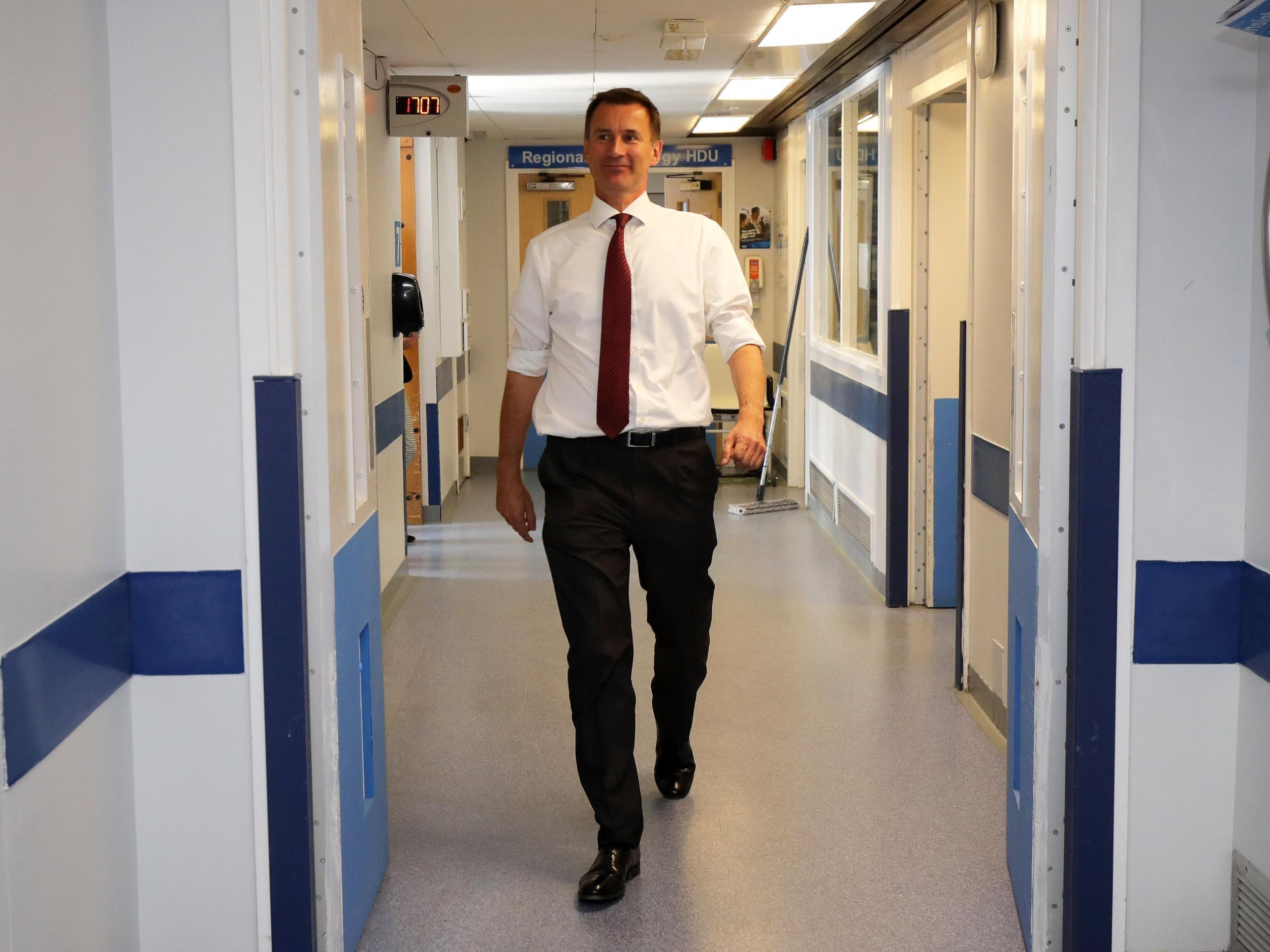 NHS spending on care provided by private companies has jumped by £700m to £3.1bn with non-NHS firms winning almost 70 per cent of tendered contracts in England last year.
Private care providers were awarded 267 out of a total of 386 contracts made available in 2016-17, including the seven highest value opportunities, worth £2.4bn.
Richard Branson's Virgin Care scooped a record £1bn worth of contracts last year, meaning the company now has over 400 separate NHS contracts, making it the dominant private provider in the NHS market.
The extent of Virgin Care's portfolio has angered campaigners, as the company pays no tax in the UK, and its parent company is registered in the British Virgin Islands – a tax haven.
Virgin Care also sued six NHS commissioning care groups (CCGs) last year after it failed to win an £82m care contract, losing out to an NHS provider and two social enterprises.
The figures, revealed in a report by campaign group the NHS Support Federation, undermine repeated government claims that private companies play a small role in NHS care provision.
They also undermine NHS chief executive Simon Stevens' stated plans to end the market structure of the NHS which currently gives separate roles to purchasers and providers. Mr Stevens has said that system, first brought in under Margaret Thatcher's government, should be replaced with greater integration and joint planning between care providers.
NHS Support Federation director Paul Evans said: "Ending the era of NHS organisations competing for contracts to treat patients is welcome, but promoting new roles, on its own, closes no doors on commercial involvement in the NHS.
"New legislation is needed and that been postponed as part of the political fallout of the election result. The existing competition framework and tendering rules therefore still apply. Companies are continuing to win new NHS contracts and there are signs of investment shifting towards the new opportunities being created in community based care."
The organisation also warned that as the existing legal framework for putting contracts out to tender is to remain in place, significant further privatisation of the health service can be expected. Current trends suggest the private sector will win a further £10bn of NHS clinical contracts over the next three years.
The news follows a forecast by the International Monetary Fund that the NHS may have to be privatised if the UK is to meet its budget deficit by 2025, a suggestion refuted by the Health Secretary Jeremy Hunt.
"IMF wrong to put NHS privatisation on the table. It was founded on the back of a white paper by a Conservative Health Minister in 1944, makes us proud to be British & will remain a National Health Service under this or any Government," he tweeted earlier this month.
A Department of Health spokesperson told The Independent: "Spend on private healthcare by the NHS accounts for just 8 pence of every pound and this Government is fully committed to a world class NHS owned and funded by the British taxpayer and free at the point of the use, now and in the future.
"Decisions about use of the private sector, charities, social enterprises or other organisations, such as Macmillan Nurses, who provide vital patient services, are taken by local doctors who know their patients best."
Join our commenting forum
Join thought-provoking conversations, follow other Independent readers and see their replies