Fears NHS video appointment app will make it harder for 'vulnerable and complex' patients to get care
NHS-app partnership "cherry picks" younger patients leaving practices with less funding for the elderly and frail
Alex Matthews-King
Health Correspondent
Monday 06 November 2017 16:32 Comments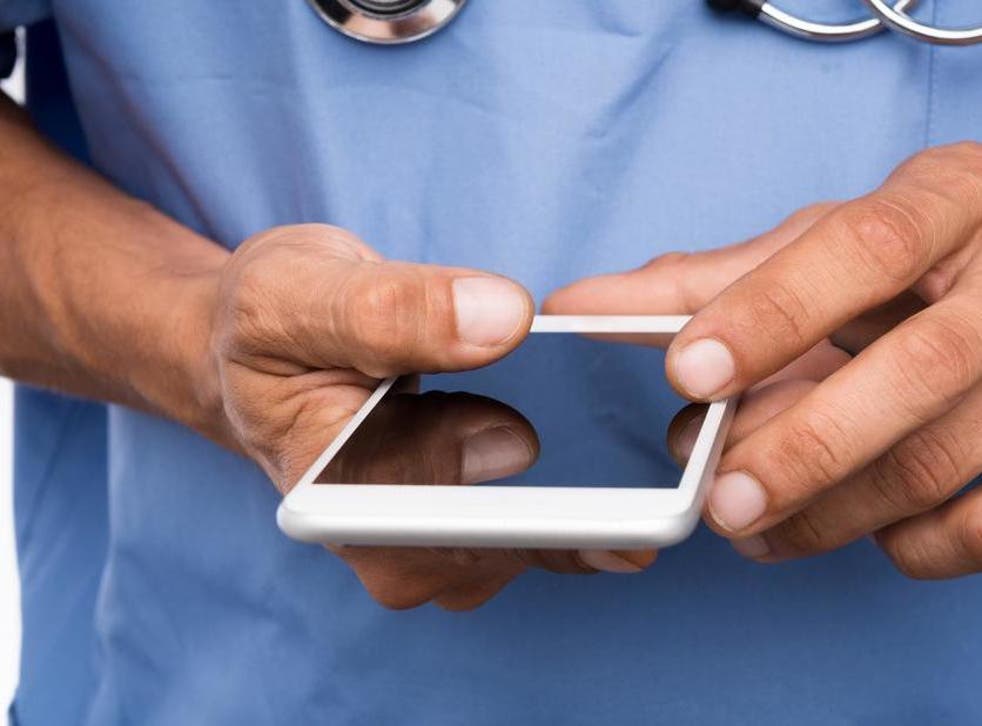 Family doctors have warned that a service offering 24/7 video appointments will "cherry pick" younger, healthier patients and leave services for the most vulnerable underfunded.
NHS patients registered with a practice using the "GP at Hand" service, launched across London today, are offered video appointments with a GP and can have their prescriptions fulfilled electronically.
The service is run by UK tech startup babylon health and has been trialled at practices in Fulham, West London, but the company says it plans to roll out across the country in the near future.
babylon says most patients get a video appointment in under two hours and, if necessary, patients can have a face-to-face follow-up within 48 hours at a clinic in one of its "convenient city centre locations".
In London these are largely in commuter hubs, like Canary Wharf, Victoria, Liverpool Street and Euston, and are open Monday to Saturday.
The service is paid for by practices which decide they want to offer it to their patients. Appointments are with GPs registered to work in the NHS who may do some, or all, of their work through the app.
But GPs warn that the service will poach younger, healthier patients from local practices leaving them with less funding to care for the most vulnerable and complex patients.
The Royal College of General Practitioners (RCGP) said it recognises the appeal of convenient access with appointment waiting times spiralling but this risks creating a "twin-track" health service.
And the GP at Hand website says the NHS has said its remote service "may be less appropriate" for some patients, including:
Women who are or may be pregnant
Older patients with conditions related to frailty
People living with complex mental health conditions
People with learning difficulties
People with drug dependence
These patients are advised to discuss the service before registering, or if a patient's status changes they can be reviewed by GP at Hand to see if they should register elsewhere.
Dr Dean Eggitt, a GP in Doncaster and medical secretary of the Doncaster Local Medical Committee, told The Independent said the NHS needed to be conscious of unintended consequences from the rush to improve access.
"Practices are underfunded for complex patients and over funded for well patients. This evens out the funding to help care for patients to an arguably manageable level," Dr Eggitt said. "This scheme purposely cherry-picks well patients risks leaching resources from NHS general practice and causing an underfunding of care for complex patients."
Health news: in pictures

Show all 104
This was echoed by Professor Stokes-Lampard who said: "Technology can achieve wonderful things when used properly, but we are really worried that schemes like this are creating a twin-track approach to NHS general practice and that patients are being 'cherry-picked', which could actually increase the pressures on traditional GPs based in the community."
She added GP at Hand "is undoubtedly luring GPs away from frontline general practice" in the midst of a workforce crisis.
The company's medical director Dr Mobasher Butt is a GP and a GP at Hand partner, he said: "With the NHS making use of this technology, we can put patients in front of a GP within minutes on their phone, so the days of ringing frantically at 8am for an appointment should be long gone.
"This new NHS service makes it easier for patients to see a doctor quickly at anytime and from anywhere and doesn't cost the NHS a penny more. It's a win-win."
Jane Barnacle, director for patients and information at NHS England's London region, said: "GP practices are right to carefully test innovative new technologies that can improve free NHS services for their patients while also freeing-up staff time."
Register for free to continue reading
Registration is a free and easy way to support our truly independent journalism
By registering, you will also enjoy limited access to Premium articles, exclusive newsletters, commenting, and virtual events with our leading journalists
Already have an account? sign in
Join our new commenting forum
Join thought-provoking conversations, follow other Independent readers and see their replies