Dozens of hospitals leaving NHS staff at risk of attacks by patients
Between 2015 and 2018 the number of violent attacks in health and social care was three times as high as other industries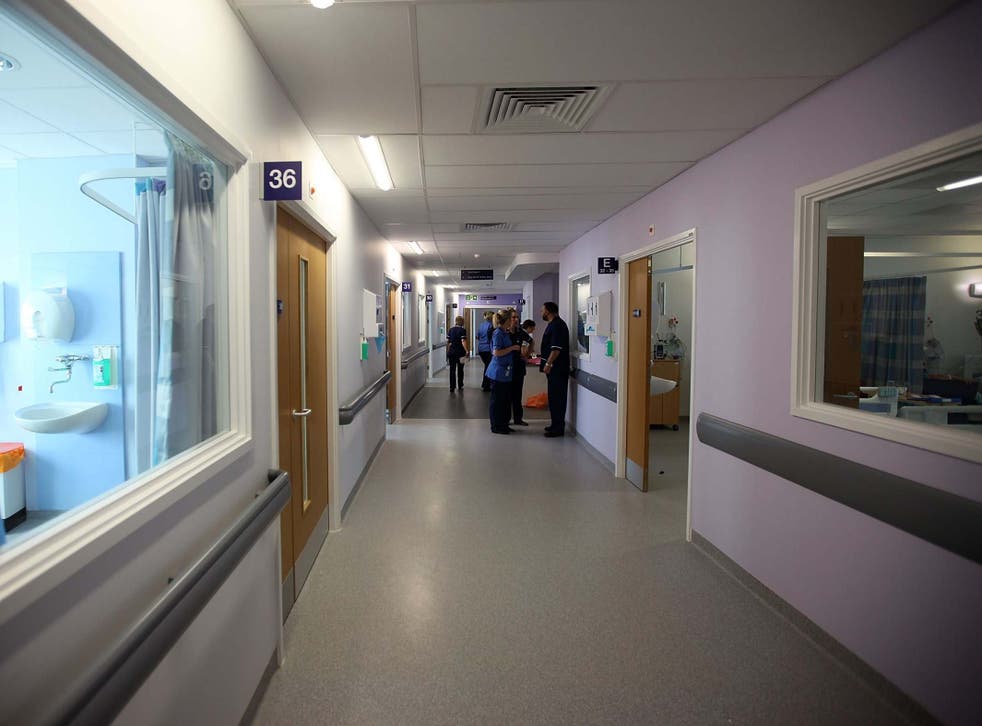 Dozens of NHS hospitals are breaking the law by failing to protect staff from violent attacks, it has emerged.
The Health and Safety Executive (HSE) has said 25 NHS trusts are in breach of rules designed to make sure they manage risks to their staff from violent patients or members of the public.
This follows 38 inspections by the regulator since April 2018.
The Health Service Journal revealed the inspections were prompted by increasing numbers of assaults on NHS staff, including three killings by patients in the last five years.
The government stopped collecting data on assaults against NHS staff in 2016, but research by Unison estimated there were more than 56,435 physical assaults on NHS staff in 2016-17.
The HSE said it was carrying out the inspections because it was concerned at the scale of the problem compared to other industries.
It said: "In terms of violence and aggression, in the last five years, out of six fatal accidents in this sector, three of those were due to physical assault. Approximately 22 per cent of non-fatal injuries ... between 2015 and 2018 in health and social care were attributed to acts of violence, which is three times as high as in all industries."
UK news in pictures

Show all 50
Sharon Wall was stabbed by patient Ryan Matthews at Wotton Lawn mental health hospital in 2014, and in 2015 care worker Jenny Foote was hit with a fire extinguisher by mental health patient Michael Meanza.
Meanza, who had been discharged from Ealing Hospital, was sentenced to life imprisonment. An independent review commissioned by West London Mental Health Trust said it needed to improve how it monitored risks.
In 2016 volunteer nurse Patrick Clarke was stabbed in privately run Southleigh Community Hospital, South Croydon. His attacker patient Jimi Jedson was later found guilty of manslaughter with diminished responsibility.
The HSE inspections looked at how NHS trusts were managing risks to staff from violence and aggression under health and safety at work legislation.
In total 25 organisations were found to be in breach of the law, with 21 out of 38 trusts also breaching health and safety law for manual handling by staff, when they are required lift patients to help them out of bed or to move them when they are immobile.
Unison's head of health Sara Gorton said: "Employers should be protecting staff from attacks as a priority.
"It's deeply concerning that trusts are failing in their responsibilities, and not doing enough to assess the risks or analyse when and why assaults occur. No one should have to put up with violence as part of their job.
"But without national data collection the true scale of the problem is difficult to understand and tackle. It's time the government took proper action too, ­and delivered the anti-violence strategy promised in 2018."
The HSE issued notices to seven trusts requiring improvements in how they manage the risk of violence and aggression. A further eight trusts were told to take action on procedures for manual handling.
It has not been revealed which trusts broke the law but the Health Service Journal revealed Leeds Community Healthcare Trust was one of those which breached legislation.
The HSE said the trust's policies for violence and aggression, lone workers and safe moving and handling "do not identify high-risk locations, tasks or roles", and that procedures for responding to panic alarms were "inconsistent".
A spokesperson for the Leeds trust said: "The HSE letter instructs the trust to produce and send a written action plan to address the points raised by end of March 2020. The trust will ensure it complies with this instruction. The HSE has not indicated that a follow-up inspection is required."
Register for free to continue reading
Registration is a free and easy way to support our truly independent journalism
By registering, you will also enjoy limited access to Premium articles, exclusive newsletters, commenting, and virtual events with our leading journalists
Already have an account? sign in
Register for free to continue reading
Registration is a free and easy way to support our truly independent journalism
By registering, you will also enjoy limited access to Premium articles, exclusive newsletters, commenting, and virtual events with our leading journalists
Already have an account? sign in
Join our new commenting forum
Join thought-provoking conversations, follow other Independent readers and see their replies