Record 5 million people now on NHS waiting list for routine treatment
Deteriorating waiting lists now at their worst levels since 2007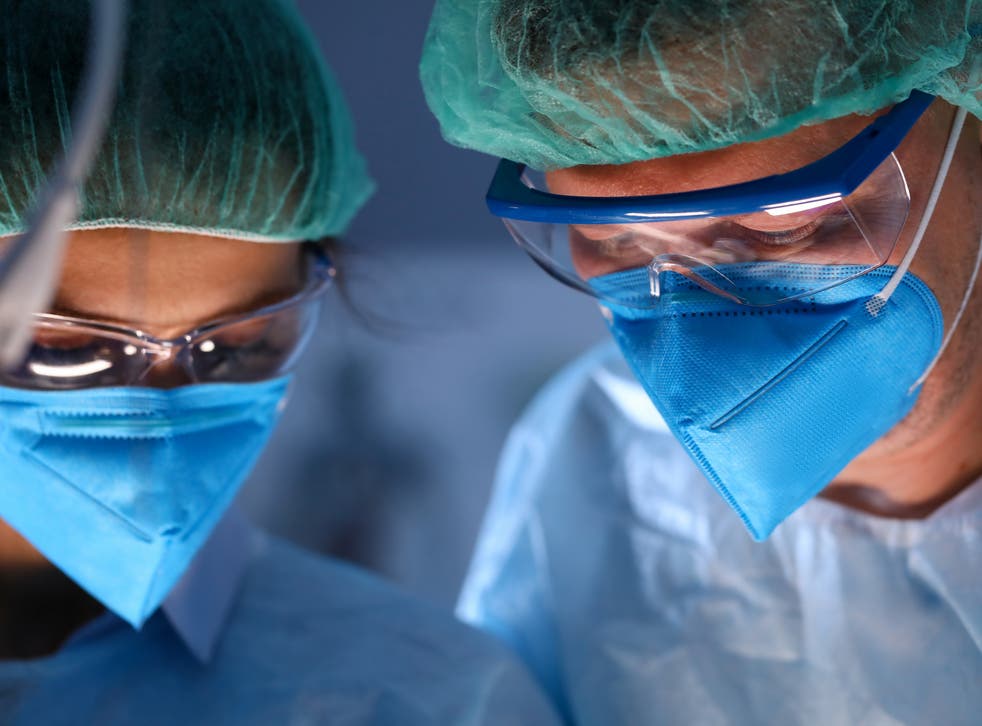 The number of people waiting over a year for routine NHS treatment in England has increased by almost 50,000 in a single month, the latest data has revealed.
More than 436,000 patients were waiting longer than 52 weeks for hospital treatments by the end of March this year, up from 387,000 in February.
This is the highest number of year-long waiters for any month since August 2007, when the figure stood at 578,682.
In March 2020 the number of people waiting more than 52 weeks to start treatment was just 3,097.
The total NHS waiting list has now grown to almost 5 million patients, up from 4.7 million in February.
This is the highest number since records began in August 2007.
The latest data underlines the challenge facing the NHS, with hospitals forced to cancel thousands of routine operations during the coronavirus crisis due to the health service treating 400,000 Covid patients.
In January this year hospitals treated a total of 100,000 inpatients.
NHS England has announced £160m to fund new pilots in 12 areas and five specialist children's hospitals to trial new ways of cutting the backlog.
But the announcement did not mention how the extra work will be staffed and the NHS has a major workforce crisis with a shortage of doctors and nurses to carry out treatments.
New data published on Thursday showed the total number of people admitted for routine treatment in hospitals in England was up 6 per cent in March 2021 compared with a year earlier when the pandemic struck the UK.
Some 220,349 patients were admitted for treatment during the month, compared with 207,754 in March 2020.
The equivalent figure for March 2019, a non-pandemic year, was 305,356.
The median wait for operations fell last month according to NHS England, in a sign of improvement, from 12.6 weeks to 11.6 weeks. In July the median wait was almost 20 weeks.
NHS England said a record number of people were referred for urgent cancer checks in March, with more than 230,000 people being seen.
For every Covid patient treated by the NHS between January and March, 18 non-Covid patients were treated, with 300,000 more diagnostic tests carried out in March than in February.
NHS England has asked hospitals to draw up plans to restart routine services with trusts incentivised with more £1bn of funding if they can deliver more operations than previously.
It said operations and other routine treatments are already at four-fifths of pre-pandemic levels in April this year, ahead of the 70 per cent target set for trusts.
An analysis by the Institute for Fiscal Studies found there were 2.9 million fewer routine admissions and 17 million fewer outpatient appointments between March and December 2020 compared with the same period in 2019.
George Stoye, from the IFS, said: "The figures released today show that almost 5 million people are now waiting for routine hospital treatment, while a huge 436,000 have been waiting for longer than a year. Even as Covid cases decline, and more routine treatment comes back online, it is clear that patients will face long waits for years to come.
"The waiting times figures are only the tip of the iceberg. There was huge disruption to planned and unplanned services in hospitals last year. Catching up on this care will take years and billions of pounds of additional health spending.
"The government has announced £160m to help fund new centres to address elective backlogs. This is a welcome announcement, but will need to be accompanied by a clear plan to make sure that all NHS providers have appropriate numbers of staff to provide these services. After more than a year of tackling the pandemic, a clear workforce strategy that rewards and retains staff is more vital than ever."
Join our new commenting forum
Join thought-provoking conversations, follow other Independent readers and see their replies