Patients increasingly forced to crowdfund their own wheelchairs as NHS provision not enough, doctors warn
Hundreds of patients turn to online fundraising, BMA annual meeting hears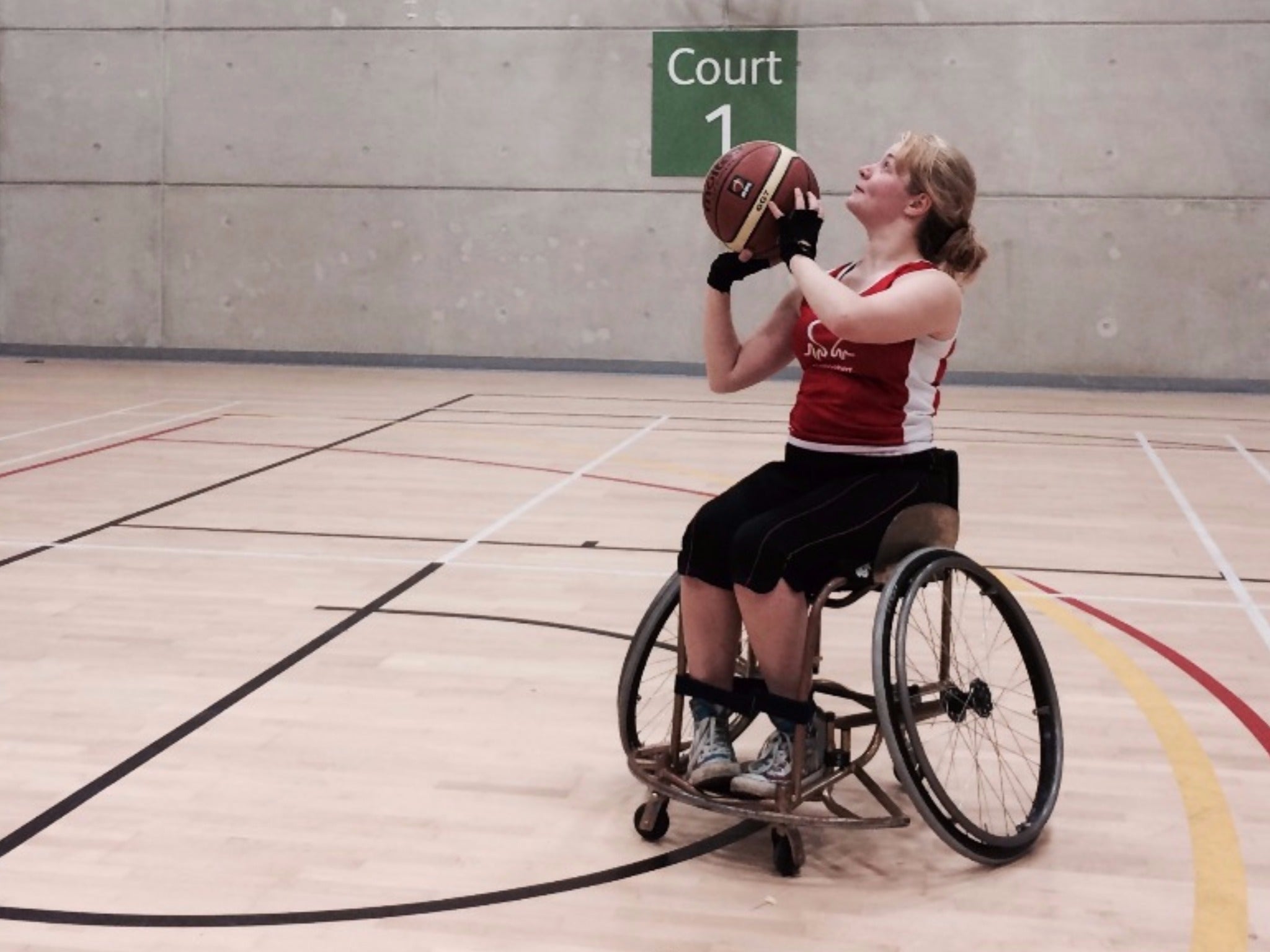 Doctors have urged the NHS to improve its wheelchair provision as it emerged a growing number of patients are using crowdfunding to pay for their own wheelchairs.
A junior doctor working in south London told medicals at the British Medical Association (BMA)'s annual representative meeting in Bournemouth "hundreds" of patients are turning to online fundraising due to delays and being offered heavy wheelchairs that are unsuitable for their needs.
Dr Hannah Barham-Brown, who has Ehlers-Danlos syndrome, which means her joints dislocate easily, said she used crowdfunding to buy a lightweight chair that allows her to move independently and reduces the risk of damage through manoeuvring a heavy frame.
"The standard NHS chair can weigh up to around 20kg and it's very poorly designed – it's not remotely ergonomic," she said. "In terms of public transport I wouldn't be able to go anywhere in an NHS chair unless there was someone with me helping me. You need to be pushed."
Delays, cuts to services and a "postcode lottery" in wheelchair availability across the country is fuelling the rise in people making public appeals to buy them – with charities also stepping in to provide wheelchairs when the NHS is unable to.
There are around one and a half million wheelchair users in the UK, two thirds of whom are regular users.
Dr Barham-Brown used crowdfunding to pay for her own 12kg wheelchair, which cost around £2,000. She said she was now able to get around more easily at work and play sports, including basketball, in her chair.
The 29 year old said she raised the money halfway through her medical training because the standard NHS chair or £140 voucher she was offered "was ultimately going to do me more harm than good".
"Since getting the chair my painkiller usage has gone right down because I'm able to do more and I'm not constantly on my feet all day, whereas two years ago I didn't even think I'd get through medical school," she said.
Health news in pictures
Show all 40
BMA representatives unanimously passed the motion, proposed by Dr Barham-Brown, calling for users to have "timely access to chairs suitable for their individual conditions".
"More and more I'm seeing on social media pleas from people begging for support to buy wheelchairs, not only chairs like this – lightweight self-propelling chairs – but electric chairs.
"The guidelines for getting chairs now are so strict, wheelchair services across the country are being privatised and it's just getting harder and harder to get access.
Robert Meadowcroft, chief executive of Muscular Dystrophy UK, said while wheelchairs are vital for people's independence, "there are substantial gaps in wheelchair provision, the suitability of chairs and delays in delivery.
"NHS funding can account for only the cost of the basic chair, which amounts to a quarter of the actual cost with adaptations," he said, adding that charities "are relied on to fill the gap".
"Delays in providing the appropriate wheelchair can result in a detrimental impact on the quality of life for people, and can increase the possibility of unplanned emergency admissions to hospital. Therefore, ensuring wheelchair users have timely access to suitable chairs could result in cost savings to the NHS."
He urged the Department of Health and NHS England to make "urgent improvements at a national and a local level".
Question Time: I have been waiting since 2015 for NHS mental health counselling
Samantha Renke,a disabled actress, was forced to crowdfund her electric wheelchair after she was denied one on the NHS.
Earlier this year the disability campaigner, who suffers from brittle bones, turned to the JustGiving website to raise funds for her wheelchair.
She was told she was not eligible for an electric wheelchair through the NHS because she could sufficiently wheel her manual chair in her home.
Other examples of people fundraising for chairs on the GoFundMe site include a 10 year old who suffers from a rare genetic muscle disorder, autism and Ehlers-Danlos syndrome, a stroke patient who wants a wheelchair so he can get back to work, and an 11 year old with cerebral palsy.
The Independent has approached the Department of Health and NHS England for comment.
Join our commenting forum
Join thought-provoking conversations, follow other Independent readers and see their replies