Government must change plans to let hospitals investigate own whistleblowing cases, MP say
Whistleblowing investigations body sorely needed to prevent 12,000 avoidable hospital deaths every year but it must be independent, says committee
Alex Matthews-King
Health Correspondent
Thursday 02 August 2018 00:40 Comments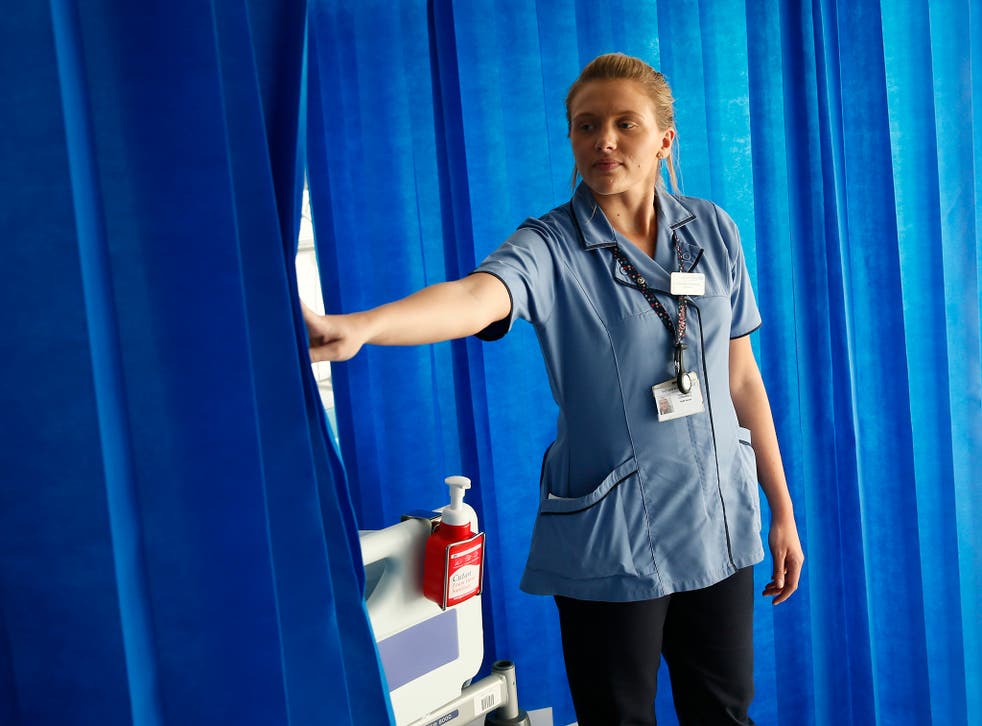 Government plans for a new NHS whistleblowing service have come in for criticism from MPs over "conflict of interest" concerns about letting NHS hospitals investigate themselves.
The introduction of a statutorily independent Health Service Safety Investigations Body (HSSIB) to investigate cases of compromised patient safety was supported by a joint Lords and Commons committee.
But allowing the HSSIB to accredit NHS trusts and foundation trusts run their run their own internal investigations was a step too far, the committee said.
The concerns come weeks after a report revealed up to 650 people had their lives cut short by lethal opiate prescribing at Gosport War Memorial Hospital, where staff and patient concerns went unheeded for decades.
"The committee considers this idea to be wholly misconceived," the committee's chair and backbench Conservative MP Sir Bernard Jenkin said.
"It represents too great a conflict of interest for the accredited trusts, compromises HSSIB's independence from the system it is investigating and would risk damaging confidence in the 'safe space' concept itself.
"To win the confidence of patients, healthcare practitioners and other bodies with responsibility for patient safety, HSSIB had to be, and be seen to be, independent of existing healthcare structures, including the Department of Health and Social Care."
It also said that proposals did not go far enough to protect and investigate concerns from whistleblowers in the private sector, and this must also be addressed.
With an estimated 12,000 avoidable hospital deaths every year, the committee said change is clearly needed for the benefit of patients and staff.
Previous major public inquiries revealed a system "slow to detect and learn" and, in some cases, "designed to protect clinical staff and hospitals rather than discover the truth", cautioned the report.
Committee members said creating a safe space within the HSSIB was "crucial" to changing this, so the body will operate on a closed doors model and make recommendations for the whole NHS and not just the incident under investigation.
The report said: "When serious incidents take place patients have a right to find out what went wrong and staff need to feel that they can be open without being blamed or made a scapegoat.
"Far from restricting patients from finding out what happened to them, we believe that the 'safe space' will help HSSIB to establish facts and identify the underlying causes of the most serious incidents that take place each year."
NHS at 70: demonstration and celebration march to mark anniversary

Show all 18
Dr Robert Harwood, chair of the British Medical Association's consultants committee welcomed the issues flagged by MPs.
"When mistakes occur in the medical environment, the results can be tragic," he said. "However, if we as doctors, and the health service as a whole, are to learn from such mistakes and stop them happening again, staff must feel able to report and reflect openly.
"We do have concerns with some parts of the draft bill," he added. "Namely, we believe that private healthcare should be held to the same high standards as NHS services and included within the remit of the HSSIB."
A spokesperson for the Department of Health and Social Care said: "We want to make the NHS the safest healthcare system in the world and welcome the committee's recognition of our efforts to do this through this landmark draft bill.
"We will now consider the recommendations carefully before responding in the autumn."
Additional reporting by PA
Register for free to continue reading
Registration is a free and easy way to support our truly independent journalism
By registering, you will also enjoy limited access to Premium articles, exclusive newsletters, commenting, and virtual events with our leading journalists
Already have an account? sign in
Join our new commenting forum
Join thought-provoking conversations, follow other Independent readers and see their replies