Government told to 'urgently investigate 10,000 additional deaths' in the first weeks of 2018
'Case for an investigation gets both stronger and more urgent with each passing day'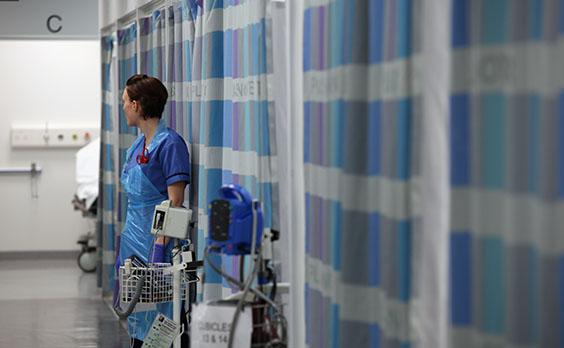 Experts have called on the Government to explain why there were more than 10,000 "additional deaths" in England and Wales in the first few weeks of 2018.
An editorial published in the British Medical Journal (BMJ) showed that during the first seven weeks of the year, there were 93,990 deaths.
But in the same period over the previous five years an average of 83,615 people died.
The authors from the London School of Hygiene and Tropical Medicine and University of Oxford have called on the Government and health service bosses to urgently investigate and explain the rise.
"This rise of 12.4 per cent, or 10,375 additional deaths, was not due to the ageing of the population," the editorial read.
The data, collected weekly by the Office of National Statistics also excludes that these deaths were all caused by this year's exceptionally high flu levels.
Deaths from respiratory conditions, a large group including pneumonia and flu, "was not unusually high", it added.
The authors said that the deaths, the equivalent of an extra person every seven minutes in the first 49 days of 2018, are the result of sustained underfunding and should be taken more seriously by the Government.
To cope with anticipated pressures, the NHS was advised to cancel all non-urgent care in January, amounting to tens of thousands of planned operations, to free up capacity.
While Theresa May said the NHS was better prepared for the winter than ever before, doctors warned that patients were "dying prematurely in corridors".
However the cancellations may have averted an even bigger crisis, the authors said.
Health news in pictures
Show all 40
"These additional deaths are very bad, we haven't seen figures like this before, but it's quite possible that if that care hadn't been made available you'd be looking at something worse than this," Professor Danny Dorling told The Independent.
"This is why it needs to be looked into, because if that's true: if failing to cancel appointments would have meant more deaths, then it's even more serious. These seven weeks were warmer than average, but this is what happens if you don't increase funding for the NHS as you used to and social care funding is also bad.
"When numerous things in society are going wrong, you reach a crunch point in winter, regardless of temperature or flu, in the NHS."
The editorial comes after a senior health official acknowledged that mortality was "over and above" what is expected.
During a Science and Technology Committee hearing last week, Professor Paul Cosford, medical director at Public Health England, said: "One of the things we monitor is the increase in mortality on a week-to-week basis over and above what we would normally expect for this time of year.
"We know that there has been a period of about four weeks or so during which that mortality has been higher than we would have expected.
"[In] week six [the week ending February 11] there is about 11,300 or so deaths in an average year in that week but we have had probably about 12,400 to 12,500.
"So it is that sort of increase over a defined period."
The editorial concludes: "We and others have already called for an urgent investigation by the House of Commons health select committee.
"We did this because the Department of Health and Social Care is not taking the slowdown in improvements in mortality seriously.
"The figures for this year make the case for an investigation both stronger and more urgent with each passing day."
A spokesperson for the Department of Health and Social Care said: "We are absolutely committed to helping people live long and healthy lives, which is why the NHS was given top priority in the Autumn budget, with an extra £2.8 billion, on top of a planned £10 billion a year increase by 2020/21.
"Along with Public Health England, we will consider this and other new research in this area."
Join our commenting forum
Join thought-provoking conversations, follow other Independent readers and see their replies