NHS hospitals warn of lack of preparation for winter as figures reveal next year will be 'tougher than ever'
Healthcare bosses say funding intended to add capacity has already been spent dealing with record summer demand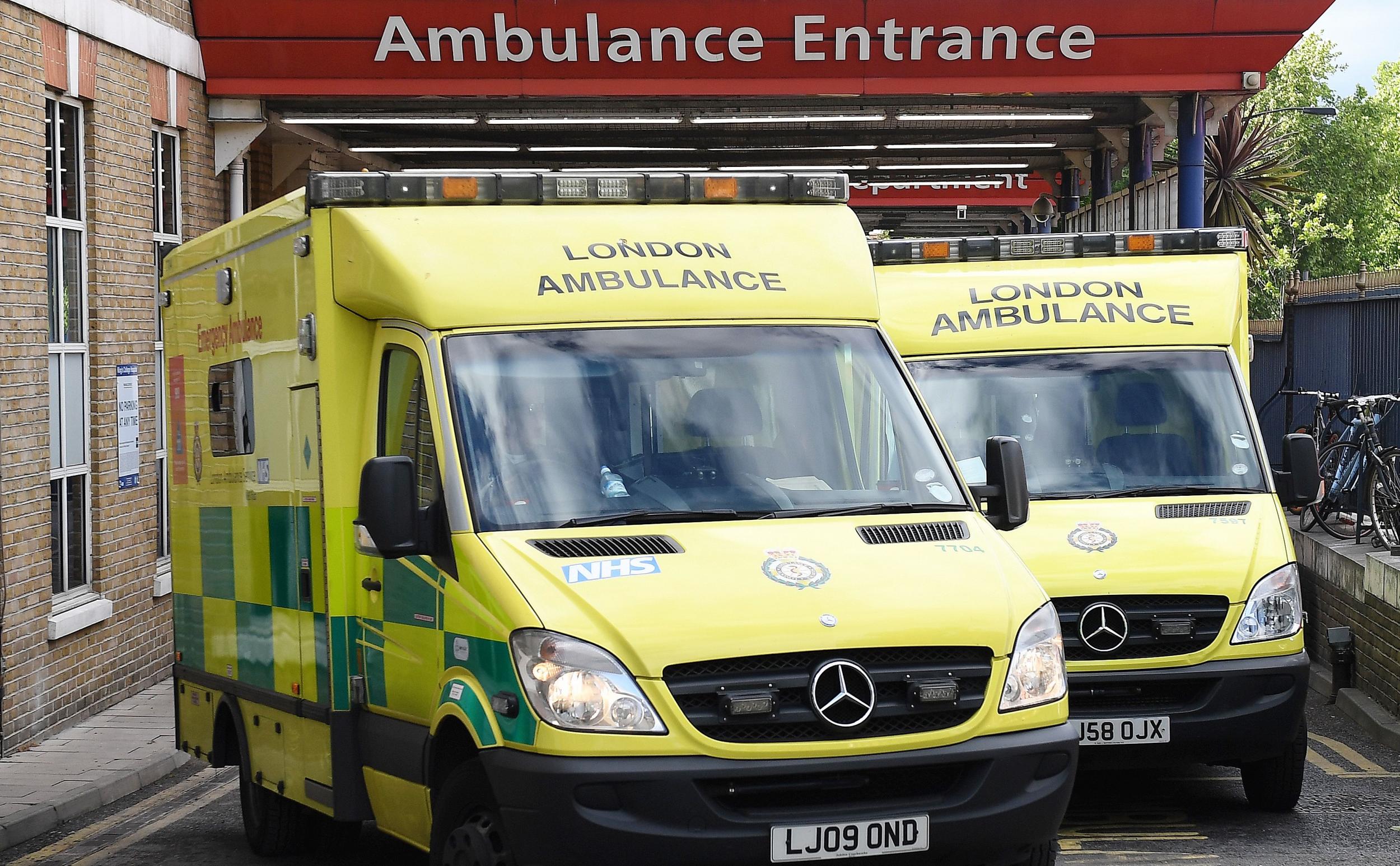 The NHS is set to face an "even tougher winter" than the record-breaking crisis it weathered less than 10 months ago, as hospital bosses warn of staff and funding shortages.
Despite the government claiming the health service was "better prepared than ever" last year, ambulance queues tripled, there were fewer beds available and doctors wrote to Theresa May warning of patients "dying prematurely" in corridors.
Hospital leaders said the major issues of workforce, funding and social care remain unresolved, and figures released on Thursday show how an unprecedented summer heatwave has left no time to tackle the significant backlog in operations.
Theresa May has pledged an extra £20bn for the NHS by 2023 but this will not start to plug gaps until April 2019.
Meanwhile, hospital heads told The Independent funds usually held in reserve to add capacity in winter were already used up, or useless because there was no one to work.
"All the money for winter has been spent managing this summer," one trust director from the northwest of England, who did not wish to be identified, told The Independent.
"The demand is basically constant all year round now, if you look at the figures, so there are no 'extra' beds because they've all been kept open."
Another director, from a hospital in Greater Manchester, said that although they had around 70 beds on wards they could use to boost capacity, they would have no one to safely staff them because of more than 100 vacant nursing roles.
"The reality on the ground is that we are seeing huge workforce gaps," Saffron Cordery, deputy chief executive of NHS Providers, which represents health service trusts, told The Independent.
"The gap has gotten bigger [in the past year] but whether it's growing or shrinking is immaterial because the gaps are there and demand is only going one way"
NHS in Crisis march: in pictures
Show all 25
"We don't know what will happen with flu, or the weather – obviously – but we do know we had adverse weather over the summer and in some places it exceeded winter demand in A&E.
"There was not even enough time to get over winter before one of the hottest summers since 1976, so now we're just getting over the summer and going straight in to winter.
"That's massive and it affects money, planning, capacity, workforce."
NHS statistics, released on Thursday for the quarter July to September, show that more patients this summer waited over four hours to be seen at A&E and to be admitted to hospital as emergencies than a year ago.
Demand in emergency care is similarly unchecked and the proportion of patients waiting more than six weeks for diagnostic tests are at the highest level since records began.
The Royal College of Nursing said missed cancer targets – now unmet for five years – "represent untold suffering" for patients who know delays can be the difference between life and death.
"These figures sound the alarm bells for the NHS as we head towards winter," the college said.
'NHS is better prepared than ever before' says Theresa May on Winter Crisis
The NHS is seeing more patients than ever before, and in September attendances at A&E rose above 2 million, a 7 per cent increase on the previous year.
Last winter hospitals and social care made progress on cutting "delayed transfers of care", where patients are well enough to go home but get stuck in hospital beds because of a lack of nursing staff to care for people at home or in residential care.
This year trusts have been asked to reduce them by another 25 per cent – freeing up potentially thousands of beds across England.
Health service chief executive Simon Stevens said on Tuesday: "Above all we have got to build on the progress we have made on freeing up inpatient beds through enhanced work with community services and social care."
This is in addition to an improved flu jab, which it is hoped will cut seasonal illness. Trusts will be monitored to ensure staff are vaccinated as well.
A Department of Health and Social Care spokesperson said: "We're supporting the NHS with an extra £420m this winter to redevelop A&Es, improve emergency care and help get patients home quicker, while the long-term plan to guarantee the future of the health service will be backed by an extra £20.5bn a year by 2023/24."
But delayed transfers in August were higher than in December 2017 and a report today from the Care Quality Commission warned social care providers in parts of the country have hit a "tipping point".
In many parts of England a lack of adequate social care means more patients will fall ill and head to hospital as emergencies.
"Despite great effort from staff across the country, the grim reality is that so far these figures trace the course to an even tougher winter for the NHS," economist John Appleby, director of research at the Nuffield Trust think tank, said of the latest performance figures.
"The root cause is a discrepancy between the money and staff available, and the needs of patients. Emergency admissions are up an astonishing 7 per cent since this time last year. The significant sums of much-needed new money pledged by the prime minister will arrive next April. The difficult questions for the NHS are how it can use that to make a difference – and how it can cope until then."
A spokesperson for NHS England said: "Despite a rise in cases of asthma and other breathing difficulties as children went back to school, the vast majority of patients were staff seen, treated and discharged, or admitted by NHS staff within four hours, with over two million people visiting A&E within the month."
Join our commenting forum
Join thought-provoking conversations, follow other Independent readers and see their replies