Medical students being urged to help in NHS hospitals as winter crisis worsens
Inexperienced undergraduates are being asked to plug labour gaps as NHS trusts struggle to cope with increased pressure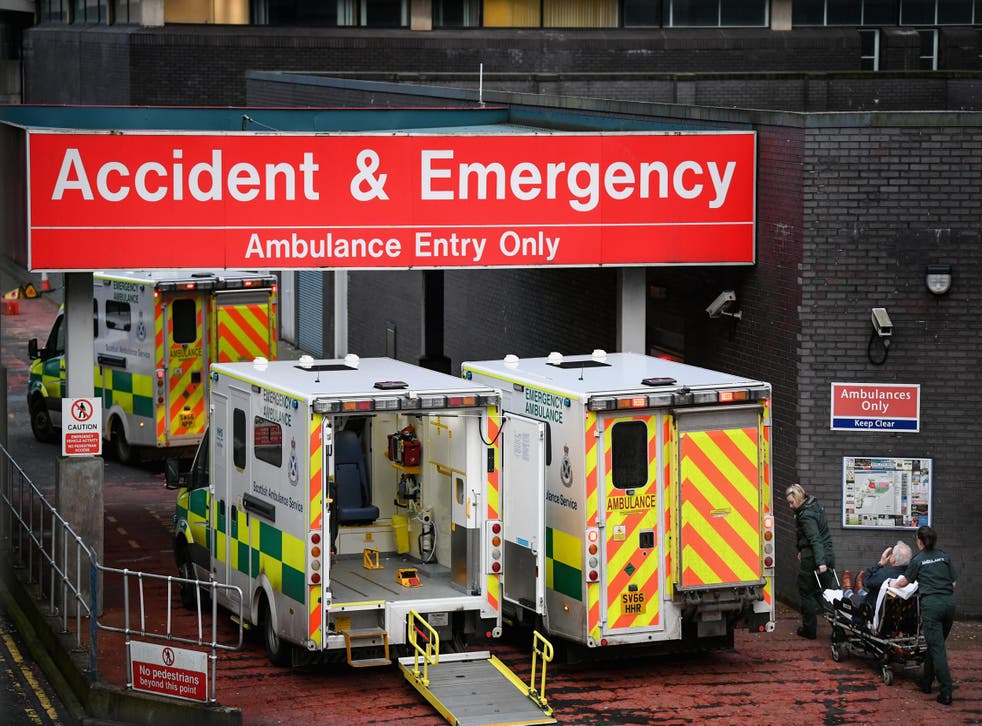 Undergraduate medical students are being urged to help relieve the NHS winter crisis because hospitals are so short-staffed.
Despite not yet qualifying as doctors, medical students are being asked to volunteer on A&E units as they struggle to cope with the extra pressure created by budget cuts, cold weather and an outbreak of virulent flu.
Students have been asked to perform basic tasks such as fitting cannulas – tubes inserted so patients can receive medication intravenously – and taking bloods which have previously been done by nurses or trained doctors.
Dr Andrew Hassell, the head of Keele University's medical school, wrote to fourth and fifth year students to enlist their support in tackling the NHS' "national crisis" and asking for volunteers to help out at "hard pressed" nearby hospitals and GP surgeries, according to emails obtained by The Guardian.
He wrote: "We're sure you don't need us to tell you about the extraordinary situation the whole of the NHS is facing this winter.
"As the medical school for this area we think we should be doing whatever we can to support local services while maintaining student learning. We are sure you will want to be part of our collective effort at this time of national crisis".
On 4 January, two days after NHS bosses were forced to cancel tens of thousands of scheduled operations, medical undergraduates in Liverpool were also told they may be put under extra pressure while participating in the hospital and GP placements that are necessary for their training.
The email said: "The NHS is currently facing unprecedented pressures, particularly in the emergency departments and acute wards.
Everyone the Government blames for the NHS crisis – except themselves

Show all 6
"During this difficult time it is likely placements may ask student doctors to assist in the acute areas where there is most pressure."
Harrison Carter, the co-chair of the British Medical Association's medical students committee, said the use of students in this way was worrying.
He said: "Not only would this be exploitation of students who may be reluctant to say no, but it raises concerns over patient safety if those working on the frontline are asked to work beyond clinical competence".
Meanwhile specialist nurses who are trained to care for patients with particular needs such as dementia sufferers are now being diverted to help on general wards as they face major staff shortages.
Join our new commenting forum
Join thought-provoking conversations, follow other Independent readers and see their replies