Strained NHS faces 'winter of woe', warn top doctors
'High number of delayed days for transfers of care does not bode well,' says Royal College of Surgeons president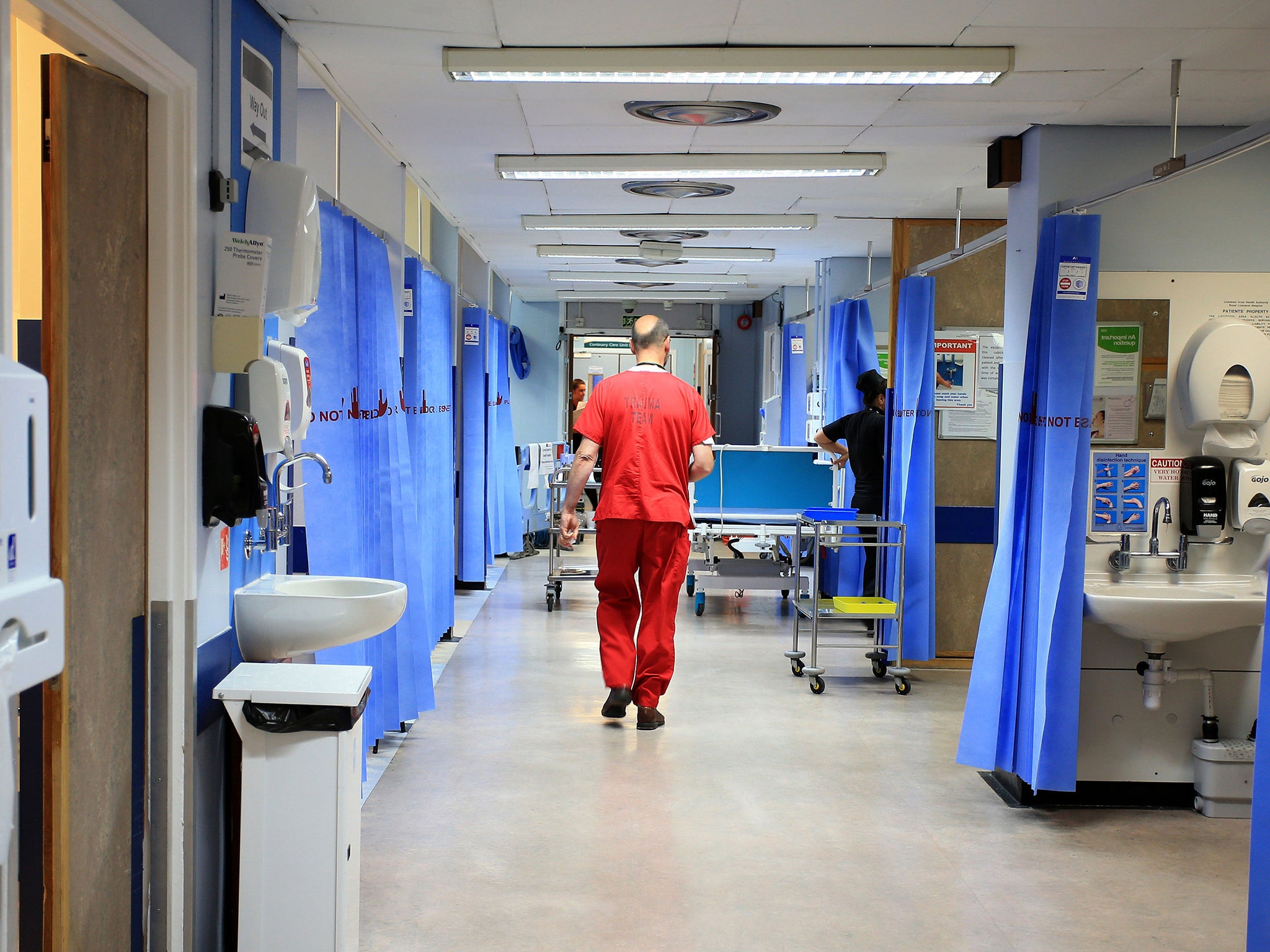 A lack of hospital beds means the NHS is facing a "winter of woe", senior doctors have warned, as new figures showed the health service is struggling with increasing demand.
The NHS is losing more than 180,000 days of available beds a month, where patients are fit to leave hospital but face delays in being transferred, according to data released by NHS Digital.
The warning that hospitals were poorly prepared for winter, from the Royal College of Surgeons (RCS), came on the same day that it emerged NHS England received 571 written complaints every day last year – the highest number on record.
RCS president Professor Derek Alderson said: "Winter is creeping ever closer and today's performance data worryingly suggests that the NHS is not ready for the pressures this will bring.
"Delayed transfers of care remain a major issue, creating logjams in hospitals, and preventing patients on waiting lists from being treated as quickly as they should be.
"Many of these patients will be very sick, in pain and possibly immobile. The high number of delayed days for transfers of care does not bode well."
He added: "Unless patients are moved more quickly to community care and planned bed capacity is better protected, the NHS will face a winter of woe, with patients feeling the brunt of this."
The NHS is embroiled in a dispute with local authorities over who is to blame for the lack of available beds.
The health service has set delayed transfer of care targets, yet many councils have argued they are undeliverable. Meanwhile, hospital bosses claimed that councils were not properly spending a £1bn fund earmarked to reduce "bed-blocking".
The most recent figures show that during July, 181,692 days of hospital beds were lost because they were occupied by patients well enough to be discharged or transferred to other types of care.
Health news in pictures
Show all 40
The warning over the winter crisis comes after the chief executive of NHS England, Simon Stevens, said earlier this week that the health service could struggle if the UK was hit with a flu outbreak like that seen recently in Australia and New Zealand.
Hospitals were told to prepare for a "pressurised" flu season. "For the next three, four, five months, the top priority for every [NHS] leader, every part of the NHS, is ensuring that the NHS goes into winter in as strong a position as possible," Mr Stevens said.
In response to the performance data, NHS England said that progress in the coming weeks was "going to have to accelerate markedly in conjunction with local authorities in order to free up further bed capacity ahead of winter".
It also emerged today that the NHS received a record number of written complaints last year – up 5 per cent compared to the previous 12 months, prompting criticism that the health services is struggling to cope. The data shows a 9.7 per cent rise in written complaints to GP and dental practices.
"More and more people are not getting the standard of care they have a right to expect," said Liberal Democrat health spokesman Norman Lamb. "Staff are battling to deliver the best care under difficult circumstances, but the pressures facing the NHS are simply not sustainable. It threatens to be a long winter ahead."
A Department of Health Spokesperson said: "Hardworking NHS staff treated more than 1.7 million patients in A&E within four hours in August, more than 56,000 a day.
"The NHS has robust plans in place ahead of winter to ensure patients continue to receive safe and efficient care as demand increases, supported by £100m of additional funding."
Join our commenting forum
Join thought-provoking conversations, follow other Independent readers and see their replies