Concern from patients after Nice advise against painkillers for chronic pain
Regulator recommends physical and psychological therapies in cases where there is no known cause of pain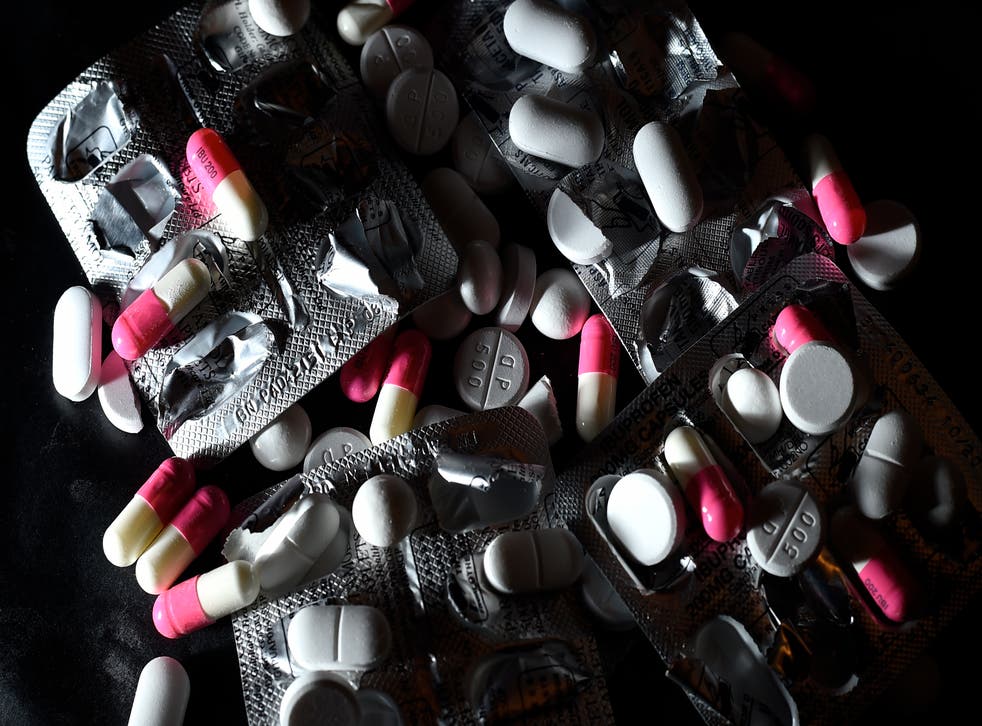 People with chronic pain which has no known cause should not be prescribed painkillers, health officials have said.
The National Institute for Health and Care Excellence (Nice) recommended physical and psychological therapies should be used instead.
The government body's new guidance states that primary chronic pain - not caused by a known underlying condition - should be treated with the likes of exercise programmes and the psychological therapies CBT and acceptance and commitment therapy (ACT). Acupuncture is also recommended as an option.
The policy states people with chronic primary pain should not be started on commonly used painkillers, formally known as analgesics, which includes drugs such as paracetamol, non-steroidal anti-inflammatory drugs, benzodiazepines or opioids.
The regulatory body state that this is because research on such drugs offer "little or no evidence that they make any difference to people's quality of life, pain or psychological distress, but they can cause harm, including possible addiction".
Primary chronic pain is thought to affect 1 to 6 per cent of people in England, examples of chronic primary pain conditions include fibromyalgia, complex regional pain syndrome, chronic migraine, irritable bowel syndrome and non-specific low-back pain.
Read more:
Dr Paul Chrisp, director of the Centre for Guidelines at Nice, said: "We want this guideline to make a positive difference to people with chronic pain, and their families and carers.
"It highlights that achieving an understanding of how pain is affecting a person's life and those around them and knowing what is important to the person is the first step in developing an effective care and support plan that recognises and treats a person's pain as valid and unique to them."
Dr Jonathan Edwards, professor emeritus at the School of Medicine at University College London, told The Independent he believed the new advice was a "mistake".
He said: "One thing Nice is recommending is not to make use of chronic prescription of opioids. And that is sensible. However, I think they're making a mistake in extending those analgesics in general.
"They say there's no evidence or data that analgesics work, but we've got lots of evidence and painkillers help pain. The evidence we have is good evidence and it's done from double-blind randomised trials."
Felice Southwell, a freelance journalist from Surrey who lives with chronic primary pain, told The Independent she was concerned about how the guidance would affect her treatment.
"What's best for each person will vary so Nice's recommendations for anti-depressants and exercise is all well and good, but a blanket statement saying these should be used instead of analgesics completely ignores our individual experiences and causes of chronic pain," she said.
"My quality of life improved when I started [nonsteroidal anti-inflammatory drugs] for my fibromyalgia, without a doubt. Now the chances of me waking up in a flare-up of pain and fatigue are much less.
"In my opinion, a treatment plan isn't holistic until it starts caring for someone as an individual, with unique needs, and personally, I need a combination of NSAIDs, exercise and antidepressants to help me live a normal life, work normal hours and think clearly. If an individual needs pain relief, I think it's cruel to withhold that based on a study that shows 'little or no evidence' for analgesic treatment, when we all know that these clinical studies have their limitations."
Steve, another chronic pain patient from Lewisham, south London, said he would "probably have to leave my job" without medication.
"I couldn't manage to sit at a desk for hours during the day. There are many days when the painkillers make the difference of if I can work or not," he told The Independent.
"If I was to try and manage without medication I would need ongoing weekly physiotherapy, hydrotherapy, acupuncture and massage. Even then these treatments only go so far to help. It's so hurtful as a patient to see this new approach from Nice.
"I've had next to nothing in terms of support from the NHS apart from my really understanding GP and access to meds, so it feels like the only thing that I can get is being removed as well. It feels like these conditions are inconvenient to the NHS and so they continue to gaslight patients."
Laura Elliott, from Sheffield, who is mostly housebound with chronic pain patient with ME and hypermobile-ehler danlos syndrome, said the new guidance was "very restrictive".
She told The Independent: "The reality is that chronic pain is an incredibly lonely and life-limiting symptom. Doctors should be working closely with their patients to lessen it, monitoring them closely, and using every tool at their disposal: not denying painkillers to patients who are in intractable pain."
Nick Kosky, a consultant psychiatrist at Dorset Healthcare NHS University Foundation Trust and chair of the Nice guideline committee, said: "Understandably, people with chronic pain expect a clear diagnosis and effective treatment. But its complexity and the fact GPs and specialists alike find chronic pain very challenging to manage means this is often not possible.
"This guideline underlines the importance of appropriate assessment, careful drug choice, exercise programmes, psychological therapies, and consideration of acupuncture in improving the experience and outcomes of care for people with chronic pain."
Register for free to continue reading
Registration is a free and easy way to support our truly independent journalism
By registering, you will also enjoy limited access to Premium articles, exclusive newsletters, commenting, and virtual events with our leading journalists
Already have an account? sign in
Register for free to continue reading
Registration is a free and easy way to support our truly independent journalism
By registering, you will also enjoy limited access to Premium articles, exclusive newsletters, commenting, and virtual events with our leading journalists
Already have an account? sign in
Join our new commenting forum
Join thought-provoking conversations, follow other Independent readers and see their replies