Nursing union calls for public to nominate staff for Patient Choice award
Royal College of Nursing calls on public to nominate nurses who've made a difference to them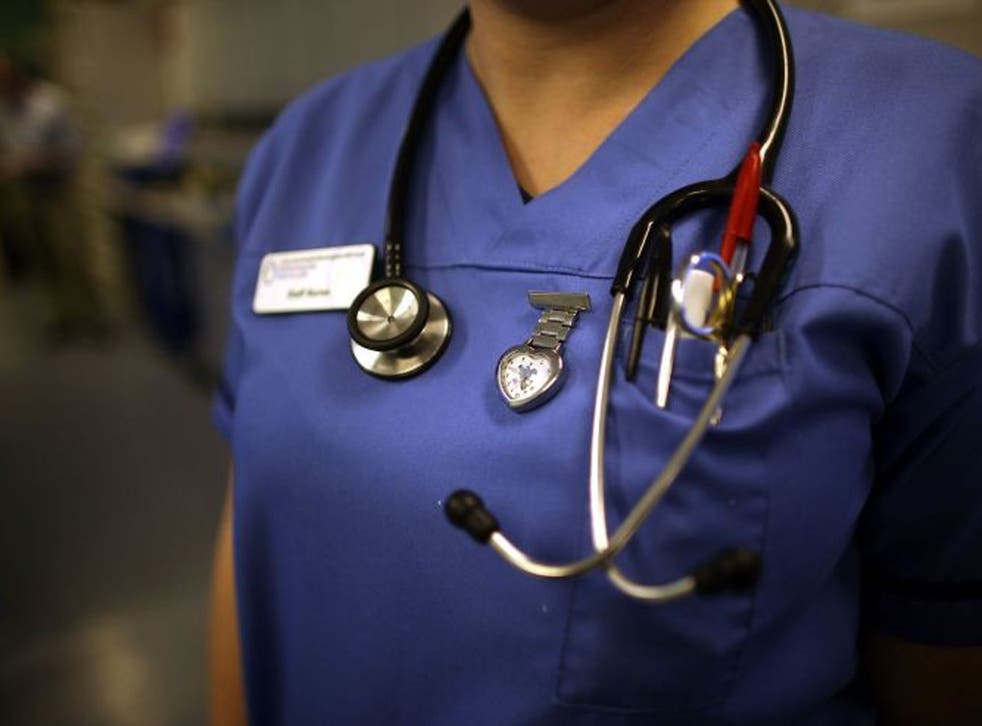 The Royal College of Nursing is calling on the public to nominate staff for their achievements during the pandemic.
The nursing union have launched a new award aimed to celebrate the contributions of the healthcare professions in the last two years.
The Independent is the official media partner for the Royal College of Nursing's awards 2022.
The RCN's Patient Choice Award, allows members of the public to nominate nurses, midwifes, health visitors, healthcare assistants or practitioners who've made a difference to theirs or a loved one's care.
Nominations are now open and members of the public can submit entries by clicking here.
The deadline to submit an entry into the awards is Friday 25 March.
RCN general secretary Pat Cullen said: "Nursing staff right across the UK - in hospitals, in GP surgeries, in care homes and the community - have demonstrated their skill and professionalism since the very beginning of the pandemic, just as they had done every day before it hit.
'These awards are about celebrating the outstanding efforts, commitment and achievements of the nursing profession and I encourage the public to nominate a nurse, nursing support worker or nursing student for our Patient's Choice category to help us showcase the difference it makes."
Last year the Patient's Choice Award, winner Paul Murray was a nurse at Causeway Hospital in Coleraine, Northern Ireland.
Mr Murray sadly died following a cardiac arrest after 25 years as a nurse, and won the award last year for the impact he had on he people he cared for and wider community.
In one nomination shortlisted last year the mother of a young man with Autism, said his community psychiatric nurse Jodie Heath made him feel listened to.
Her son told the Nursing standard: "Ms Heath has helped me so much with being able to talk about my voices in a way I haven't been allowed before. When I was in hospital she always came to visit me. She talked to me and helped me understand why I was worried about going to see my new college which helped me and made it easier for me to go there. When my voices are really bad and I want to end my life, she talks to me until I feel better. Things are hard. I find every day a struggle, but Ms Heath will listen to me and help me every day if I ask."
Register for free to continue reading
Registration is a free and easy way to support our truly independent journalism
By registering, you will also enjoy limited access to Premium articles, exclusive newsletters, commenting, and virtual events with our leading journalists
Already have an account? sign in
Register for free to continue reading
Registration is a free and easy way to support our truly independent journalism
By registering, you will also enjoy limited access to Premium articles, exclusive newsletters, commenting, and virtual events with our leading journalists
Already have an account? sign in
Join our new commenting forum
Join thought-provoking conversations, follow other Independent readers and see their replies