Calling nurses 'sister' and 'matron' is putting men off the profession, RCN warns
Female-centric terminology is a 'hang up' that has been done away with in Scotland, says college chief executive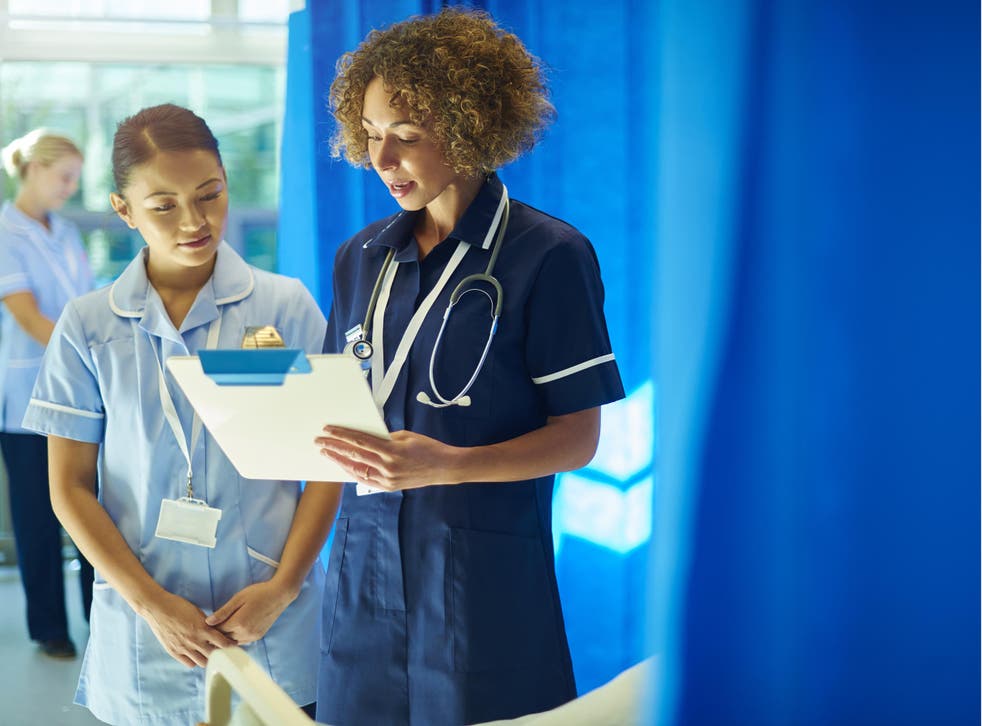 Calling nurses "sister" or "matron" may be deterring men from joining the profession, the head of the Royal College of Nursing has warned.
Chief Executive Janet Davies, said that a lot of the language in nursing is still "very female" and this historical "hang-up" might not be suitable to the changing face of the profession.
In Scotland, and in some English NHS trusts, the term "sister" has already been done away with and everyone in the role is referred to as a charge nurse, she said.
Ms Davies was speaking ahead of a debate on whether a targeted male nurse recruitment drive is needed, at the RCN annual conference in Belfast this week.
While women still make up the majority of the nearly 300,000 nurses in England, there are currently 38,000 unfilled full-time nursing posts. More men in the role could tackle this.
"We still use the word 'ward sister' because there was a vote on that at some point," she said. "But they're not called 'ward sisters' in Scotland, everyone is called a 'charge nurse' regardless of your sex and that's another good debate. Lots of the language in nursing generally is very female but we do have matrons who are men."
"That's another whole debate because there are some men who don't mind being called "matron" – otherwise you get "male matron" and then it's discriminatory."
The debate at the RCN conference rejected a targeted recruitment drive aimed at men, instead calling for both men and women to be targetted equally.
A report by the college over the weekend, warned that staff shortages were biggest reason for nurses leaving the profession. Many said they were being forced to choose between "paperwork and patient care".
Everyone the Government blames for the NHS crisis – except themselves

Show all 6
"We need more Charlies," Ms Davies added, referring to Charlie Fairhead, the long-running male nurse character in the BBC's Casualty. She also called for more high profile male nurses in other TV shows.
The profession should look to depictions of fatherhood in the media, where men are increasingly represented and more men are taking a larger role in the home, she said. 

"Nurturing and caring roles", she added, were "typically seen as a female type role". 

She said: "We're moving quite a long way in that but with nursing is still a bit of a hang up. People often refer to 'she'."
Join our new commenting forum
Join thought-provoking conversations, follow other Independent readers and see their replies