Nurses treating coronavirus spat at and called 'disease spreaders'
'The public need to understand that nurses are socially critical and right now society needs us more than ever'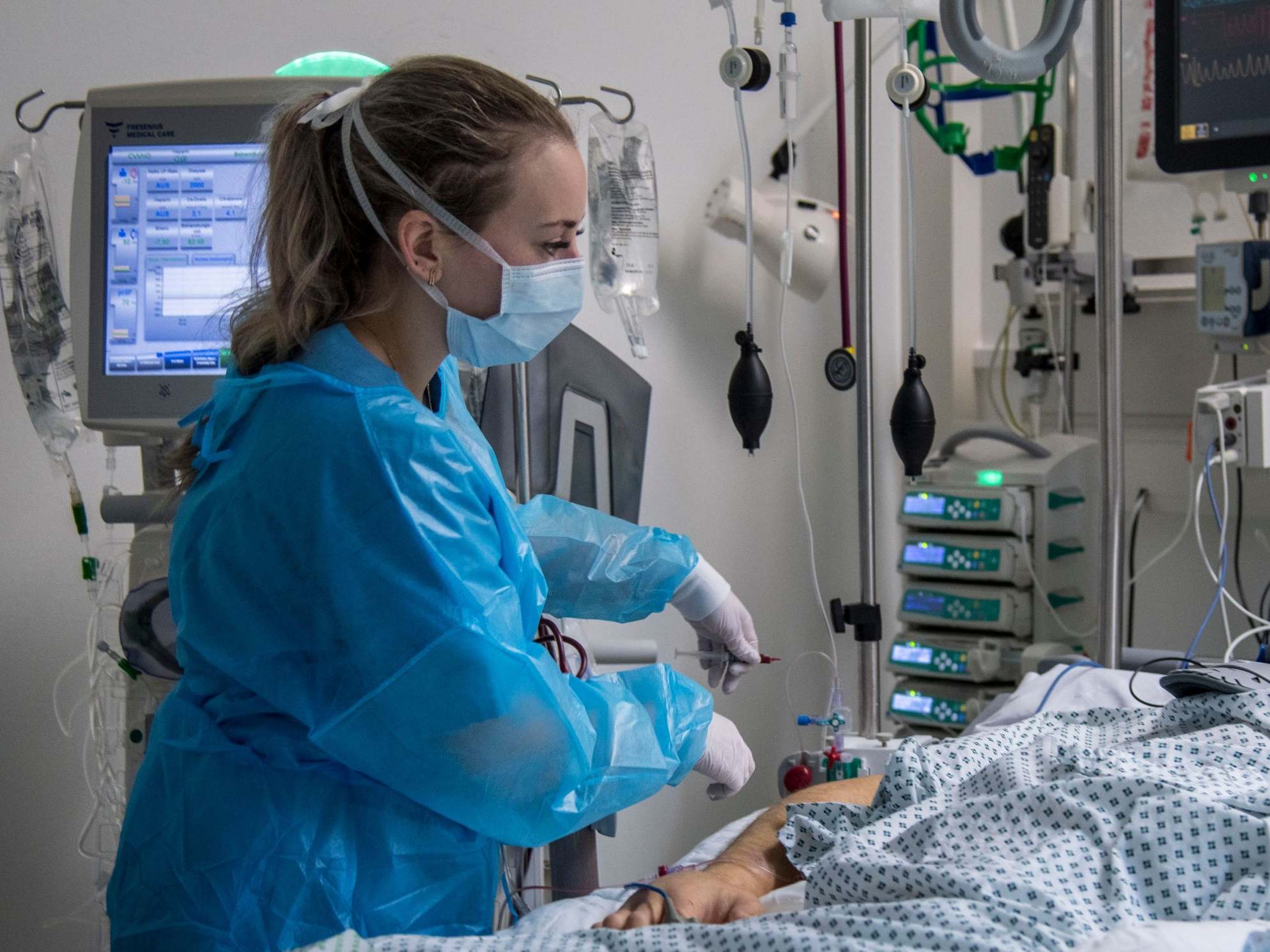 Nurses caring for patients in the community have been spat at and called 'disease spreaders' by members of the public, according to England's chief nurse and the Royal College of Nursing.
The nursing union urged members of the public to support the UK's "socially critical" nursing workforce during the coronavirus outbreak.
The RCN said it had received anecdotal reports of community nurses receiving abuse while working in uniform.
Separately, England's chief nurse Ruth May said she had heard reports of nurses being spat at.
The NHS has launched a call to attract 65,000 retired nurses and doctors to return to work to help staff NHS wards as the health service gears up for a surge in coronavirus patients needing intensive care.
Susan Masters, the RCN's director of policy, said abuse of nurses was "abhorrent behaviour".
She said a number of nurses had raised concerns about abuse on forums used by members to talk confidentially.
Describing one incident she told The Independent: "These were community nurses who had to go into people's homes and were in uniform.
"Members of the public who saw them called out to them and said they were 'disease spreaders'."
She added: "We don't know how big this problem is, it is anecdotal, but it is absolutely unacceptable.
"We can't have nurses who are running into the fire when everyone else is running away being abused. They are going in to see patients and caring for them when everyone else is keeping their distance."
Coronavirus: Areas affected in the UK
She said many vulnerable patients still needed care from nurses adding: "The public need to understand that nurses are socially critical and right now society needs us more than ever."
England's chief nurses Ruth May urged members of the public to play their part in the fight against Covid-19.
In reference to a video posted by a critical care nurse in Yorkshire who struggled to buy food after her shift she told Sky News: "There are many, many nurses like that critical care nurse last night who are working many, many hours.
"We're asking all supermarkets to allow all of our healthcare workers easy access to buy their food and vegetables.
"I'd also make a plea for all the public to show kindness.
"We've heard that people are spitting at our nurses; this is just not right, they are working very hard. I would want to make sure we all play a part in this coronavirus fight."
Join our commenting forum
Join thought-provoking conversations, follow other Independent readers and see their replies