Weight loss jabs improve heart failure symptoms in obese patients, says study
Twitter owner Elon Musk and Kim Kardashian are rumoured to have used weight loss jabs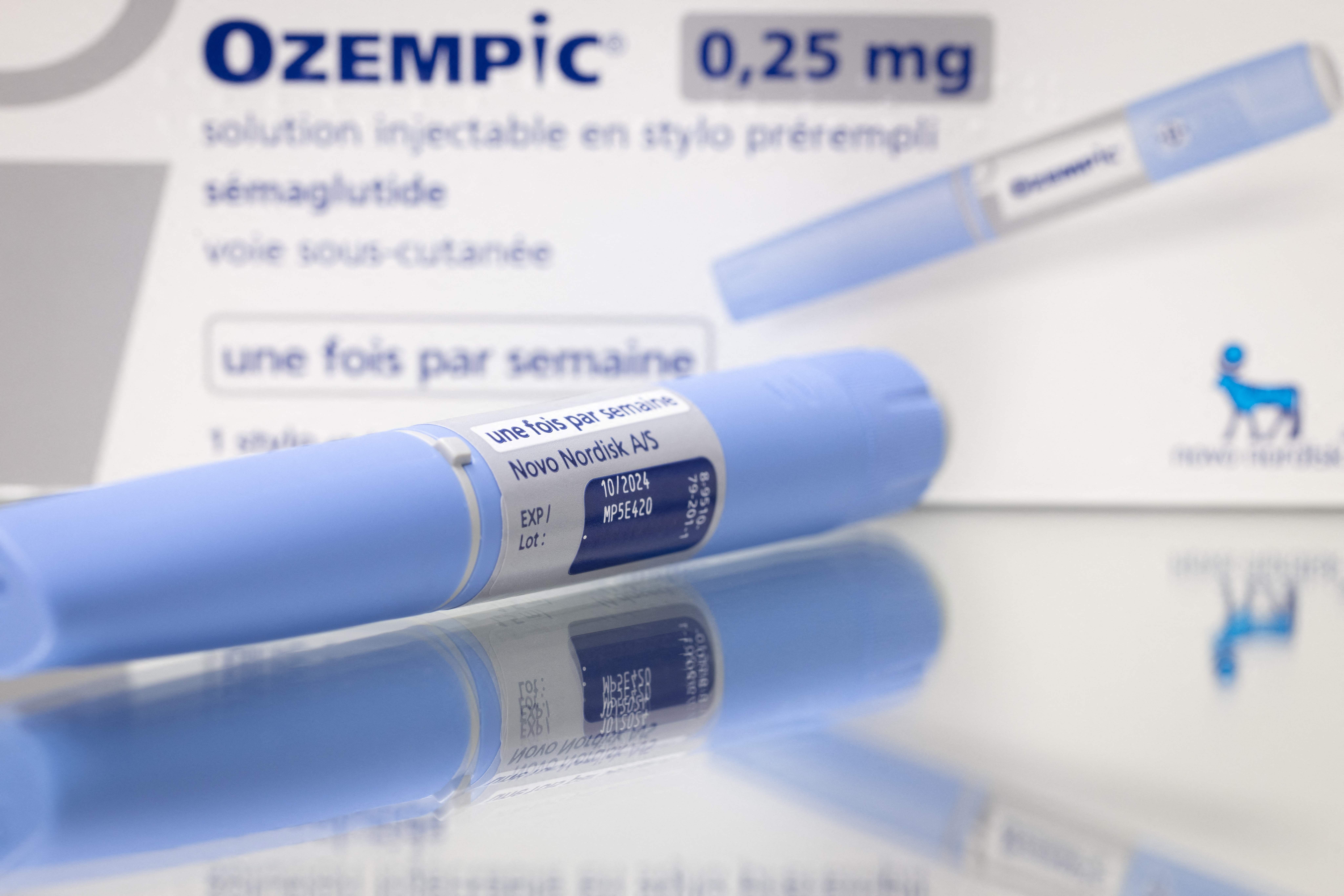 Weight loss jabs could improve the symptoms of heart failure in obese patients, a new study has found.
US researchers explored the use of semaglutide – which is sold under the brand names Ozempic, Wegovy and Rybelsus – to treat overweight people with a condition called heart failure with preserved ejection fraction (HFpEF).
HFpEF is when the heart pumps normally but is too stiff to fill properly.
Symptoms include shortness of breath, swelling and physical limitations that can lead to a poor quality of life. Few treatment options are currently available
The trial included 529 patients, all of whom had a body mass index of more than 30, as well as heart failure symptoms and physical limitations.
One group was given a once-weekly semaglutide 2.4 mg – also known as Wegovy – for one year while the other was given a placebo.
Researchers assessed changes in body weight, as well as changes to heart failure-related symptoms, and looked at whether patients were able to perform better walking for six minutes.
The study found that, after 52 weeks, body weight for those on Wegovy reduced by a mean of 13.3% compared to 2.6%.
Meanwhile, the mean change to walking distance in six minutes was 21.5 metres for those on Wegovy and 1.2 metres in the placebo group.
Dr Mikhail Kosiborod, of Saint Luke's Mid America Heart Institute in Kansas City, was principal investigator on the study.
He said Wegovy "produced large improvements in symptoms, physical limitations and exercise function, reduced inflammation, and resulted in greater weight loss and fewer serious adverse events as compared with placebo".
"To our knowledge, this is the first trial of a pharmacologic agent to specifically target obesity as a treatment strategy for HFpEF, and the magnitude of the benefits we observed is the largest seen with any agent in HFpEF," he added.
"This will likely have a significant impact on clinical practice, especially since there is a dearth of efficacious therapies in this vulnerable patient group.
"We believe that these findings should also change the nature of the conversation about the role of obesity in HFpEF, as the Step-HFpEF results clearly indicate that obesity is not simply a comorbidity in patients with HFpEF but a root cause and a target for therapeutic intervention."
The study was sponsored by Wegovy maker Novo Nordisk.
Weight loss drugs such as semaglutide and liraglutide are approved for use on the NHS for certain groups of people with obesity.
Semaglutide is currently licenced in the UK under the brand name Ozempic to help treat diabetes, but has the side effect of losing weight.
The National Institute for Health and Care Excellence (Nice) gave approval for the use of appetite suppressant Wegovy earlier this year, but said it should only be available through specialist services which are largely hospital-based.
Supplies of semaglutide under the brand name Wegovy, aimed at shedding pounds, are yet to arrive in the UK.
Twitter owner Elon Musk has used the drug, while Kim Kardashian is rumoured to have used Semaglutide to lose 16 pounds to fit into a dress at the Met Gala once worn by Marilyn Monroe.
Join our commenting forum
Join thought-provoking conversations, follow other Independent readers and see their replies