Paramedics given power to issue prescriptions amid growing pressures on GP services
Around 750 advanced staff will be eligible for independent prescriber training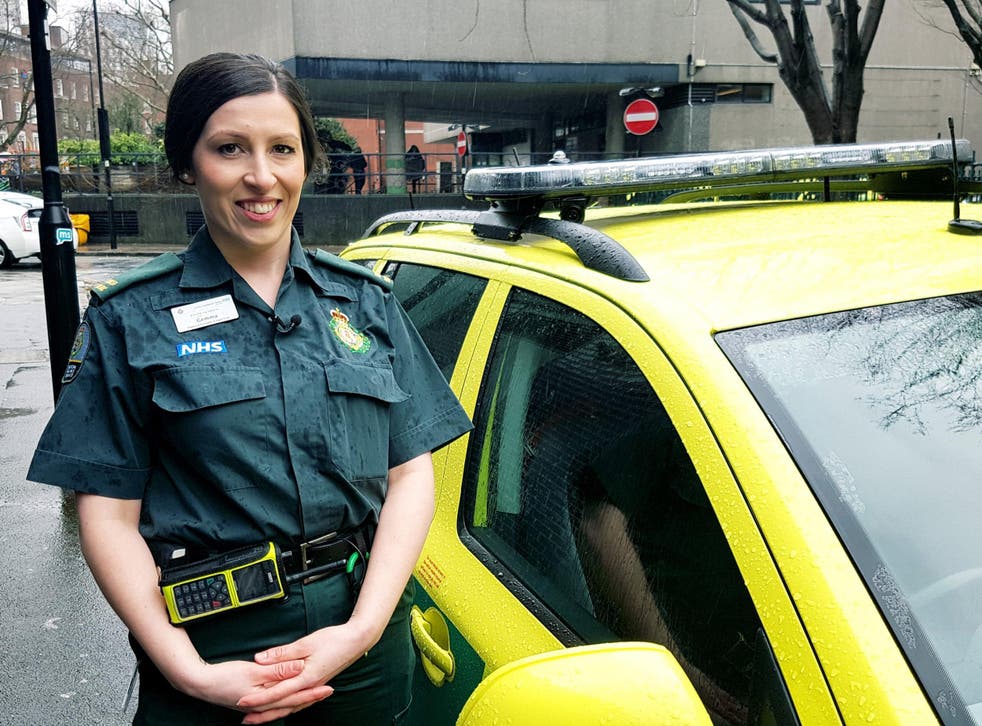 Hundreds of paramedics are to be given the power to write prescriptions in a bid to cut hospital and GP visits and ensure patients get the right care more quickly.
Around 750 staff in the UK are thought to be eligible for additional training to become certified prescribers after an amendment to legislation comes into effect on Sunday 1 April.
The change to the Human Medicines Regulations marks a seven-year push by paramedic leaders who say it will allow them to support GPs and free up time for more complex patients.
"This amendment allows advanced paramedics to do an independent prescribing course, where they can prescribe any medication licensed for use in the UK as long as it's within their scope of practice," Martin Berry, a registered paramedic and trustee of the College of Paramedics, told The Independent.
"We think there are around 750 eligible advanced paramedics across the UK, once we see this being rolled out I imagine that number will go up.
"We're talking about our most advanced and experienced clinicians, those who are truly clinical-care focused, so if you phone 999 the paramedic who answers your door is unlikely to be a prescriber.
"The idea is that these sorts of practitioners can support GPs, dealing with more common presentations so that they can focus on the more complex long-term cases, and utilise their knowledge and skills more appropriately."
Under existing regulations paramedics can give life-saving medicines in an emergency, or in line with directions from a registered prescriber.
But after attending a patient they still need to call a GP to arrange prescriptions that are necessary, increasing the workload for all parties and creating delays for the patient.
While they remain primarily first responders to urgent and emergency calls, paramedics are increasingly being put to use in other parts of the health service where their skills can be useful.
This could also include working in A&E departments or walk-in centres, helping to triage and treat more minor issues, or doing GP home visits for patients with minor issues unable to make it into the surgery.
A government pledge to train 5,000 more GPs by 2020 has not stopped the number of full-time doctors in the profession falling by more than 1,000, with unsustainable workloads leading many to retire early or cut down their hours.
NHS England has said as many as seven out of 10 patients seen by advanced paramedics could avoid a hospital or GP visit with the new powers.
Health news in pictures

Show all 40
For example by prescribing back pain relief, or oral steroids for asthmatic patients.
Patient groups said the change could "eliminate the need to see a second professional" and stop patients being bounced from hospital to GP.
It could even save lives by enabling faster treatment.
"Timely identification and treatment of sepsis can mean the difference between life and death, so better access to healthcare professionals who can make accurate diagnoses and prescribe antibiotics where appropriate is an important provision," said Dr Ron Daniels, chief executive of the UK Sepsis Trust.
"Paramedics who are responsibly trained and able to make referrals in more complex cases will deliver much-needed care sooner and closer to home, and have the potential to radically improve outcomes for those with sepsis."
Simon Stevens, chief executive of NHS England, said: "Increasing the range of treatments offered by paramedics closer to people's homes is another significant step in transforming emergency care as ambulance clinicians increasingly become part of community urgent-treatment services."
Join our new commenting forum
Join thought-provoking conversations, follow other Independent readers and see their replies