Patients at risk in 'crumbling' mental health wards, NHS leaders warn
'A significant proportion of the estate is simply unfit for patient care,' admits boss of one hospital trust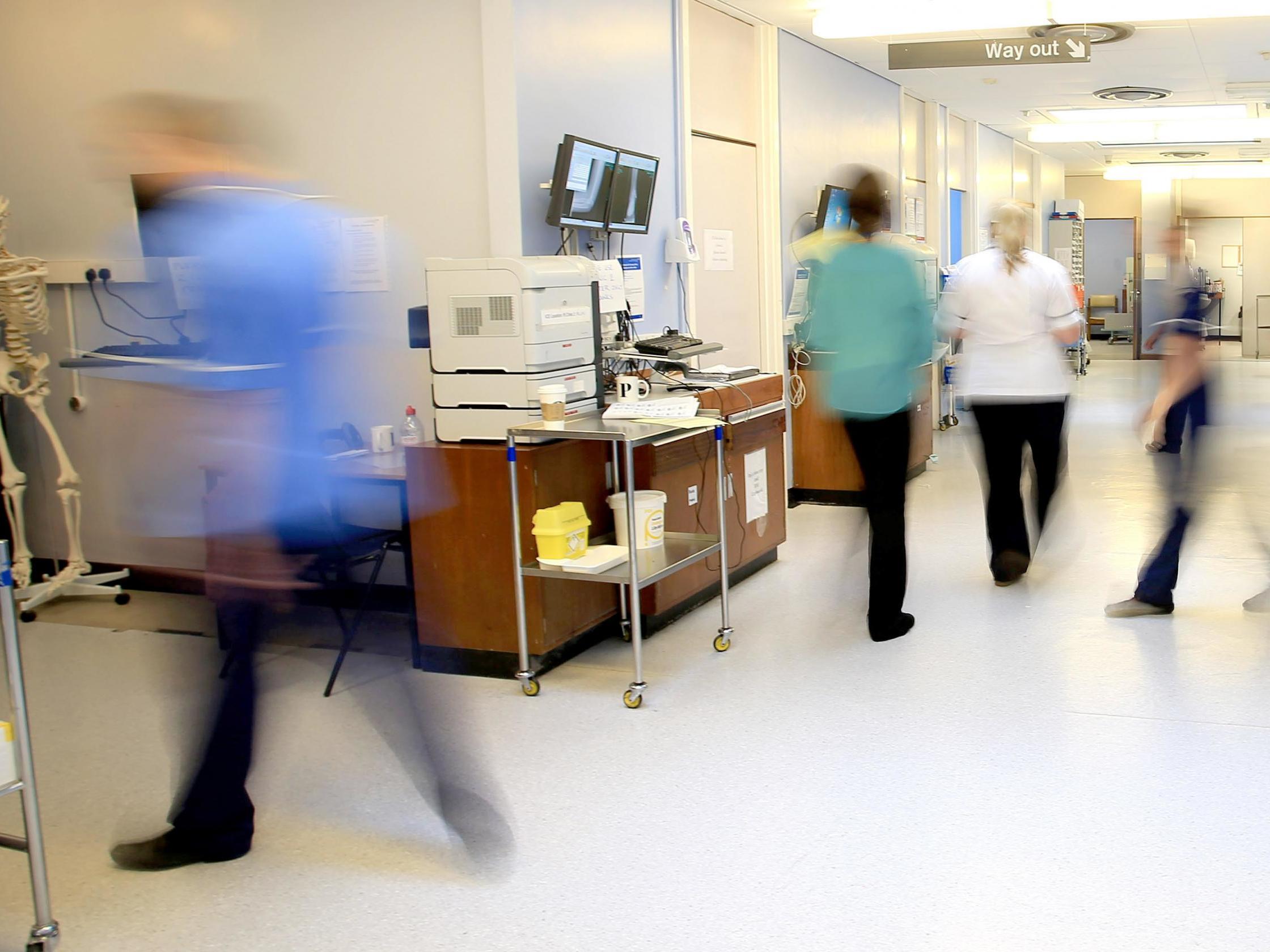 Patient safety is at risk in "crumbling" NHS mental health hospitals starved of the money needed to improve dilapidated buildings, new data has revealed.
Hundreds of vulnerable mentally ill patients are still being cared for in 350 old dormitory-style wards, 20 years after the NHS was told to provide all patients with en-suite rooms.
A lack of funding to refurbish hospitals has also meant too many wards still have ligature points that patients can use to try to harm themselves.
NHS leaders said the lack of cash from the government meant they could not deal with warnings issued by the Care Quality Commission (CQC), the sector's watchdog.
There were no pledges of extra money for the mental health sector during December's election campaign, when Boris Johnson promised billions of pounds for 40 new general hospitals.
A survey of mental health trust leaders by NHS Providers has now found bosses are worried the state of psychiatric wards is undermining their ability to keep patients safe.
Two-thirds of all mental health services responded to the survey, with 27 per cent saying existing funding for capital investment did not meet even half of what they needed.
Two-thirds of trusts also said they needed between £50m and £150m over the next five or 10 years to make necessary changes, with one trust saying it needed £500m.
Two trusts said they were unable to meet more than 70 per cent of the costs required to address concerns raised by the CQC.
The chief executive of West London NHS Trust, Carolyn Regan, said one of her hospitals – St Bernard's in Ealing – had been described as the "worst mental health estate in London" with half its buildings pre-dating the NHS.
She said: "For far too many people, their experience of mental health care is dominated by the poor physical environment in which they receive this care.
"Despite greater focus on mental health need and the stated commitment to parity between mental and physical care, this has not been backed up by the necessary investment.
"The reality is that a significant proportion of the mental health estate is simply unfit for patient care in the 21st century."
In 2019 the CQC warned dormitory-style wards were unfit for mental health patients, who are made to sleep in the same space as other mentally unwell patients. In 2000, guidance issued to NHS trusts said dormitory-style wards should be replaced.
The deputy chief executive of NHS Providers, Saffron Cordery, said: "While we have seen some very welcome additional investment from the new government, this to date has overwhelmingly been focused on the acute hospital sector.
"This is a troubling oversight when there is such a clear need for capital investment in the mental health sector.
"Vulnerable patients are being placed at increased risk because the facilities they need are no longer fit for purpose to deliver the specialist care they deserve. It is not acceptable that dormitory-style wards are still used when all evidence points to the fact they can do more harm than good to those patients."
Catherine Gamble, the Royal College of Nursing's mental health lead, said: "Many of our members still work in facilities that predate the formation of the NHS and buildings which are almost crumbling.
"Combined with over 9,700 vacant nurse posts in mental health, the absence of much-needed funding is a cause of concern for mental health nursing staff across England."
The survey was carried out earlier this year and sent to all chairs, chief executives and finance directors of trusts providing mental health services.
Separately, a survey by the Parliamentary and Health Service Ombudsman this week found one in five mental health patients did not feel safe when being treated.
More than half of people with mental health problems in England said they experienced delays to their treatment, while four in 10 said that they waited too long to be diagnosed.
The Department of Health and Social Care said it had provided £400m to upgrade mental health trusts since 2017. A total of 26 out of 170 NHS upgrades announced since 2017 are mental health schemes.
In the government's health infrastructure spending plan, published in September, it recognised the need for investment in the mental health estate and said this would be tackled in future.
Join our commenting forum
Join thought-provoking conversations, follow other Independent readers and see their replies