Pfizer trials new pill that could stop early-stage Covid in its tracks
Pfizer is testing an oral pill to treat early symptoms of Covid-19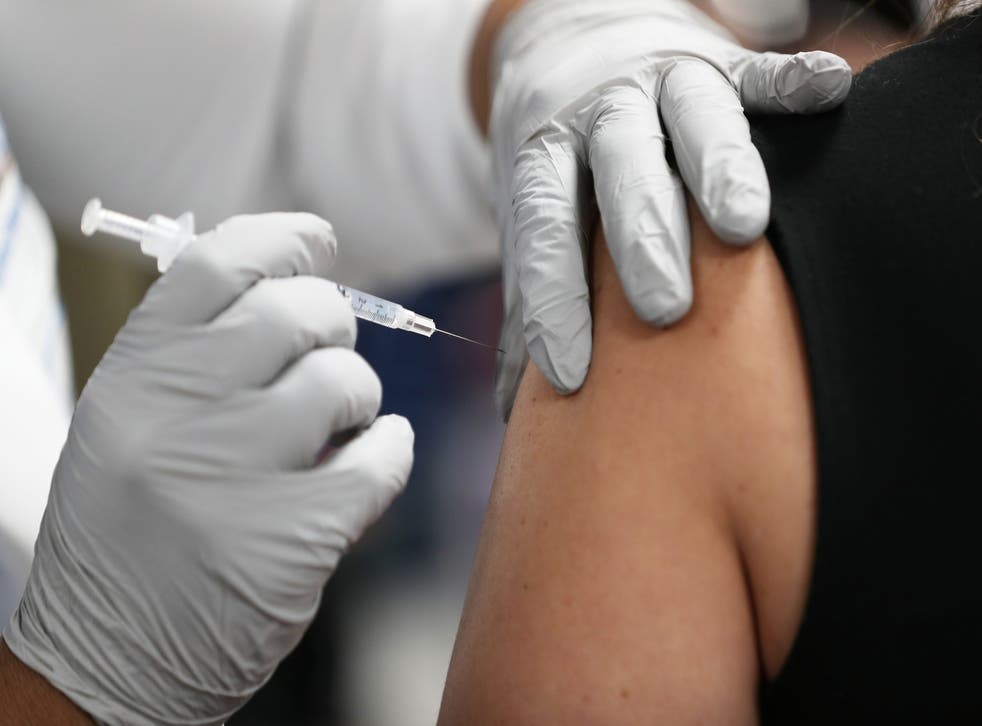 Leer en Español
Pfizer has started stage one clinical trials of an oral pill that the company claims Covid-19 patients can take as soon as they start developing symptoms. If the trail is successful, this could be the first early intervention for Covid of its kind that could prevent the worsening of symptoms.
Pfizer is conducting the trial in the US for now and says that it has so far "demonstrated potent in-vitro antiviral activity" against the virus that causes Covid-19, "as well as activity against other coronaviruses, suggesting potential for use in the treatment of Covid-19 as well as potential use to address future coronavirus threats".
Pfizer chief scientific officer Mikael Dolsten was quoted by media as saying: "Together, the two [oral and intravenous antivirals] have the potential to create an end to end treatment paradigm that complements vaccination."
In a statement, Mr Dolsten said: "Given the way that SARS-CoV-2 is mutating and the continued global impact of Covid-19, it appears likely that it will be critical to have access to therapeutic options both now and beyond the pandemic."
The oral pill belongs to a class of drugs known as protease inhibitors which, according to Pfizer, "bind to a viral enzyme (called a protease), preventing the virus from replicating in the cell."
Read more:
Protease inhibitors, the company said, have been used effectively in treating other viral pathogens like HIV and Hepatitis C virus "both alone and in combination with other antivirals."
Pfizer will share details on the study and pre-clinical data on 6 April during an American Chemical Society meeting, according to US media reports.
Mr Dolsten, in an interview with Bloomberg, said there had been no unexpected problems seen in the phase one study so far, and that it could generate results within weeks. Pfizer, besides the antiviral pill, is also testing another medicine that is administered intravenously to hospitalised Covid-19 patients.
The trial is randomised and includes placebo groups with both single and multiple-dose studies, the company said.
Pfizer already has an authorised vaccine created with German drugmaker BioNTech in the market, approved for use in scores of countries around the world. However, health experts say a large array of drugs and vaccines will be needed to end the pandemic. Covid-19 has infected at least 29 million and killed at least 543,000 people in America alone in a little over a year, according to Johns Hopkins University.
CNBC reported that because the drug is an oral one, it could be used "outside of hospitals for people who are newly infected with the virus." Experts are hoping that this keeps the disease from progressing and keeps people out of hospitals.
Meanwhile, in a blow to the efforts to roll out mass vaccination programmes, Hong Kong and Macau have suspended the use of Pfizer/BioNTech's coronavirus vaccine, after being informed of a packaging problem affecting one batch of vials. In a statement, the Hong Kong government said: "For the sake of precaution, the current vaccination must be suspended during the period of investigation." Officials have said that they didn't not believe there was a safety risk to anyone administered vaccines so far.
Register for free to continue reading
Registration is a free and easy way to support our truly independent journalism
By registering, you will also enjoy limited access to Premium articles, exclusive newsletters, commenting, and virtual events with our leading journalists
Already have an account? sign in
Register for free to continue reading
Registration is a free and easy way to support our truly independent journalism
By registering, you will also enjoy limited access to Premium articles, exclusive newsletters, commenting, and virtual events with our leading journalists
Already have an account? sign in
Join our new commenting forum
Join thought-provoking conversations, follow other Independent readers and see their replies