More people dying of pneumonia in north of England than south as NHS report reveals problems in care
UK has twice death rate from pneumonia than that of Germany and three times higher than France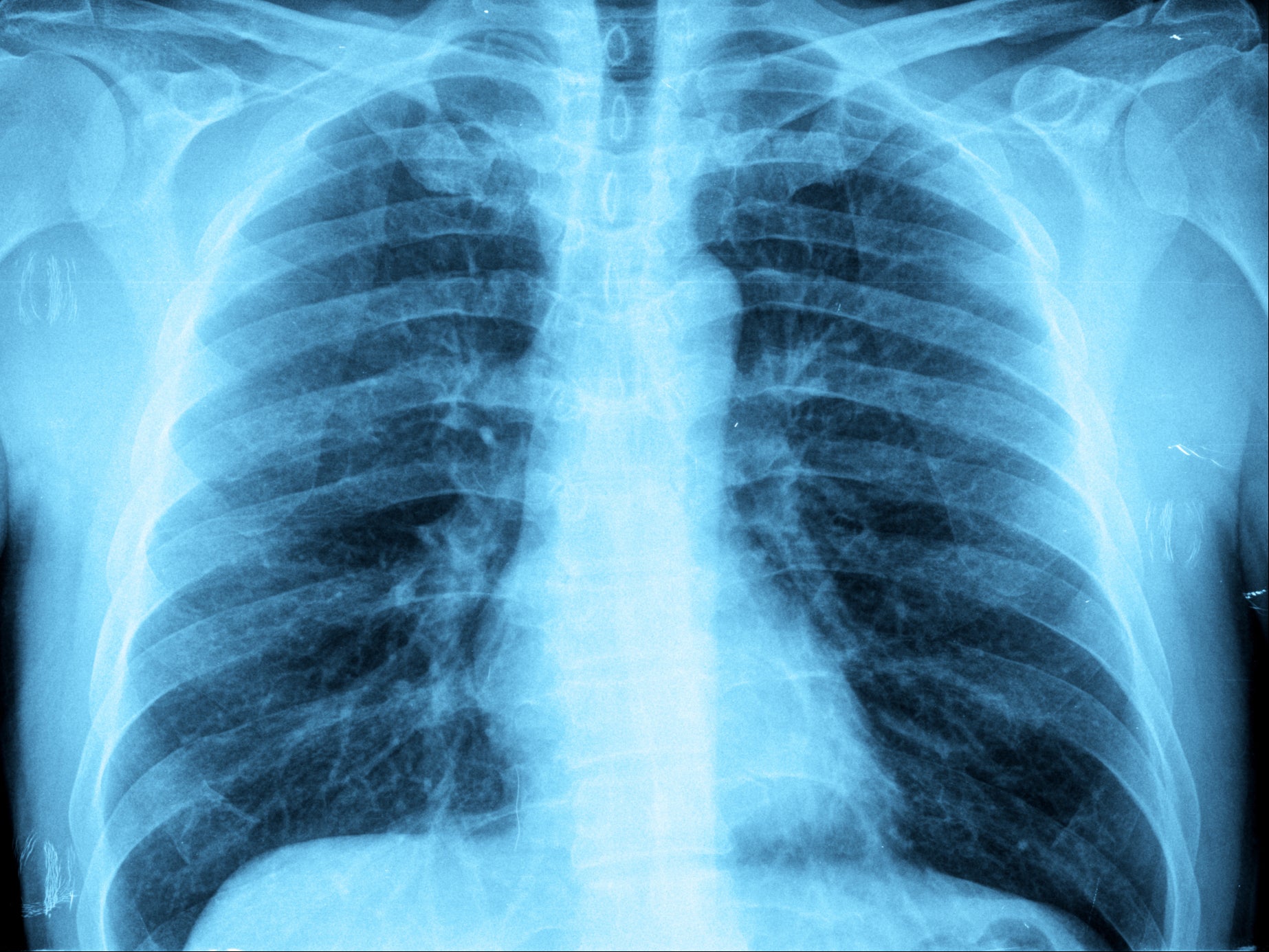 People living in the north of England are more likely to die from pneumonia than those in the south, a new NHS study has revealed exposing what researchers labelled "deep-seated" inequalities and poor care provided to patients.
According to the report, by NHS improvement body Aqua, the northwest region has the highest death rate from pneumonia and overall, more patients are admitted to hospital with the lung disease in the north of England than in the south.
Experts warned the UK as a whole is performing badly in treating patients. It has the third highest age-adjusted death rate for pneumonia in Europe, behind only Romania and Slovakia.
The report identified variation between hospitals contributed to the poor performance with delays in diagnoses and fewer than 7 in 10 patients getting antibiotics within four hours. At one NHS trust less than half of patients got antibiotics on time.
These issues were exacerbated by existing inequalities and deprivation in some communities which increased people's risk of developing pneumonia, which is caused by a bacterial or viral infection in the lungs.
Ruth Yates, associate director at Aqua, told The Independent: "Deep-seated inequalities between north and south which have persisted for too long create a perfect storm for pneumonia to proliferate. Covid-19 has cruelly underlined the need to address this disparity, while also elevating interest in the way we diagnose and treat patients with respiratory disease to an all-time high.  
"As a nation, we are now accustomed to tragic daily death numbers reported due to the virus. In the northwest, more than 10,000 people have sadly died from coronavirus since the pandemic began. 
"It has elicited a cohesive response from local and NHS leaders on an incredible scale. However, we shouldn't forget about pneumonia, which was here before Covid and saw 6,700 people die in hospital in the northwest in 2019."
She added: "The northwest has the highest Covid rate in the country. As with pneumonia, significant numbers of people are vulnerable because of pre-existing conditions. Deprivation is emerging as being hugely important in Covid too and the northwest faces challenges that aren't experienced in the same way by other regions."
Across England in 2019 a total of 272,000 people were admitted to hospital with pneumonia, 42,000 in the northwest alone where the death rates are statistically higher than should be expected and higher than any other region. The region had five NHS trusts which were outliers for deaths
In the UK, 213 people per million population die every year from pneumonia – twice that of Germany and three times more than France.
Those living in the most deprived areas also develop pneumonia younger. The average age for pneumonia was 76.6 for patients in the least deprived areas, compared to 68 in the most deprived.
The most deprived 10 per cent of the population also account for more than a quarter of pneumonia admissions.  
Aqua has developed new metrics to help define what good pneumonia care looks like and is based on national guidance which if adopted could help close the gap between regions.
Ms Yates added: "In the recovery from coronavirus we need decisive and effective action to support disadvantaged communities and reduce the underlying drivers for pneumonia. To improve the care patients receive once admitted, hospital trusts in the region must be backed with funding and resources equal to the challenge.
"Many trusts have been working together through Aqua's regional quality programmes and network to effect change. But our report outlines that in some trusts there is still too much unwarranted variation in the standard of pneumonia care which patients receive, both in terms of diagnosis, clinical coding, and appropriate, timely prescription of medication."
Patients with pneumonia can also have other conditions including chronic obstructive pulmonary disease, high blood pressure and heart problems.  
Dr Biswajit Chakrabarti, consultant respiratory physician at Liverpool University Hospitals Trust and lead for pneumonia on the advancing quality programme, said: "A diagnosis of community acquired pneumonia should be regarded by healthcare professionals as more than just an acute respiratory illness but one that marks the need to identify and optimise comorbidity and frailty both during and beyond the hospital admission.  
"It is vital we adopt a holistic approach to the management of pneumonia if we are to maximise the benefit to our patients."
Join our commenting forum
Join thought-provoking conversations, follow other Independent readers and see their replies