Pharmacists and wholesalers are being bribed by gangs to hand over prescription drugs worth millions, says report
Four pharmacists have had their registration suspended for involvement in criminal supply chain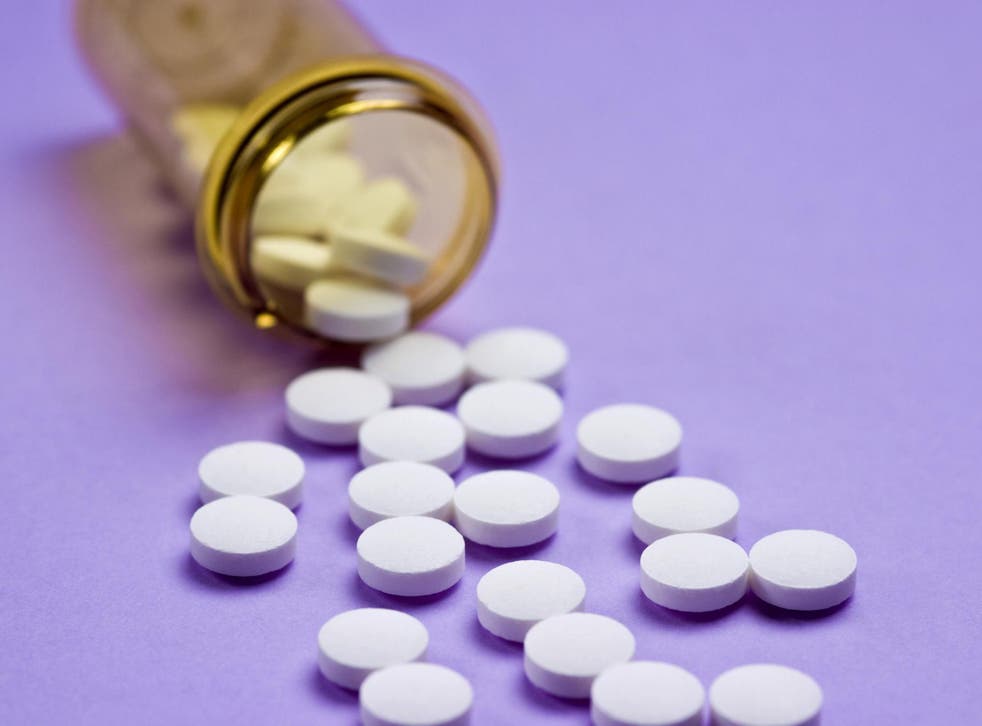 Sleeping pills and prescription drugs worth hundreds of millions of pounds are being passed to criminal gangs unwittingly, or for money, by pharmacists and wholesale suppliers, a major review has found.
The Medicines and Healthcare Products Regulatory Agency (MHRA) has warned the booming illegal market for prescription-only medicines online, siphoned off from official sources, is leaving vulnerable people at risk of serious harm.
Last year MHRA operatives made 40 arrests as part of 19 on-going investigations into the "extensive network of criminality", which it says involves legitimate businesses diverting medicines into the hands of criminals.
Five pharmacists have already been suspended by the pharmacy regulator the General Pharmaceutical Council as a result of the MHRA's investigations unearthing "very serious criminal offences".
UK news in pictures

Show all 49
The MHRA said as well as wider criminal gang activity some wholesalers or pharmacists might order more stock than they intended to sell legitimately, and sell the remainder online without a legitimate prescription.
The regulator warned these sites are often targeting people with addiction or psychological issues.
As well as the risks of taking medicines not prescribed for them, these vulnerable customers also run the risk of having the credit-card details stolen by the gangs, the MHRA said.
Last week the Department of Health and Social Care announced it was launching a major review to establish how widespread a problem prescription drug addiction has become in the UK.
Like the governmental review, the MHRA crackdown is focused on potent drugs that can cause addiction.
These include sleeping pills, like Diazepam and Zopiclone, as well as the painkiller Tramadol, and anti-anxiety medications.
Some details of the report were leaked to the BBC Radio 4's File on 4 programme, which alleged the epicentre of the illegal trade was in the north-west of England. However, the MHRA told The Independent it saw issues across the country.
"We have already taken action to suspend five pharmacists under interim orders and are actively reviewing at each stage of the investigations whether we need to take further action to protect the public" said Duncan Rudkin, chief executive of General Pharmaceutical Council.
Professor Ashok Soni, president of the Royal Pharmaceutical Society, said the allegations were "shocking" and the society "wholeheartedly condemns this alleged activity which has involved a large network of businesses and individuals".
"People are put at serious risk when supplied unlawfully with prescription-only medicines and the scale and seriousness of these allegations are truly shocking," he said.
"While we cannot comment on individual cases, any deliberate practice that could cause patient harm must be dealt with robustly and we and would like to see this matter investigated as swiftly as possible by the relevant authorities."
Alastair Jeffrey, MHRA head of enforcement, warned website operators and customers that selling medicines "outside of the regulated supply chain" is a serious criminal offence.
"The medicines being sold are potent and should only be taken under medical supervision.
"Criminals involved are exploiting people when they are at their most vulnerable; their only objective is to make money.
"We will continue to concentrate our efforts on identifying the criminals involved and ensure they are prosecuted through the courts."
Join our new commenting forum
Join thought-provoking conversations, follow other Independent readers and see their replies