Government's new immigration plan denounced as 'absolute disaster' for care sector
Health and care experts unite in criticism of governent's new immigration policy which could push social care 'over the edge'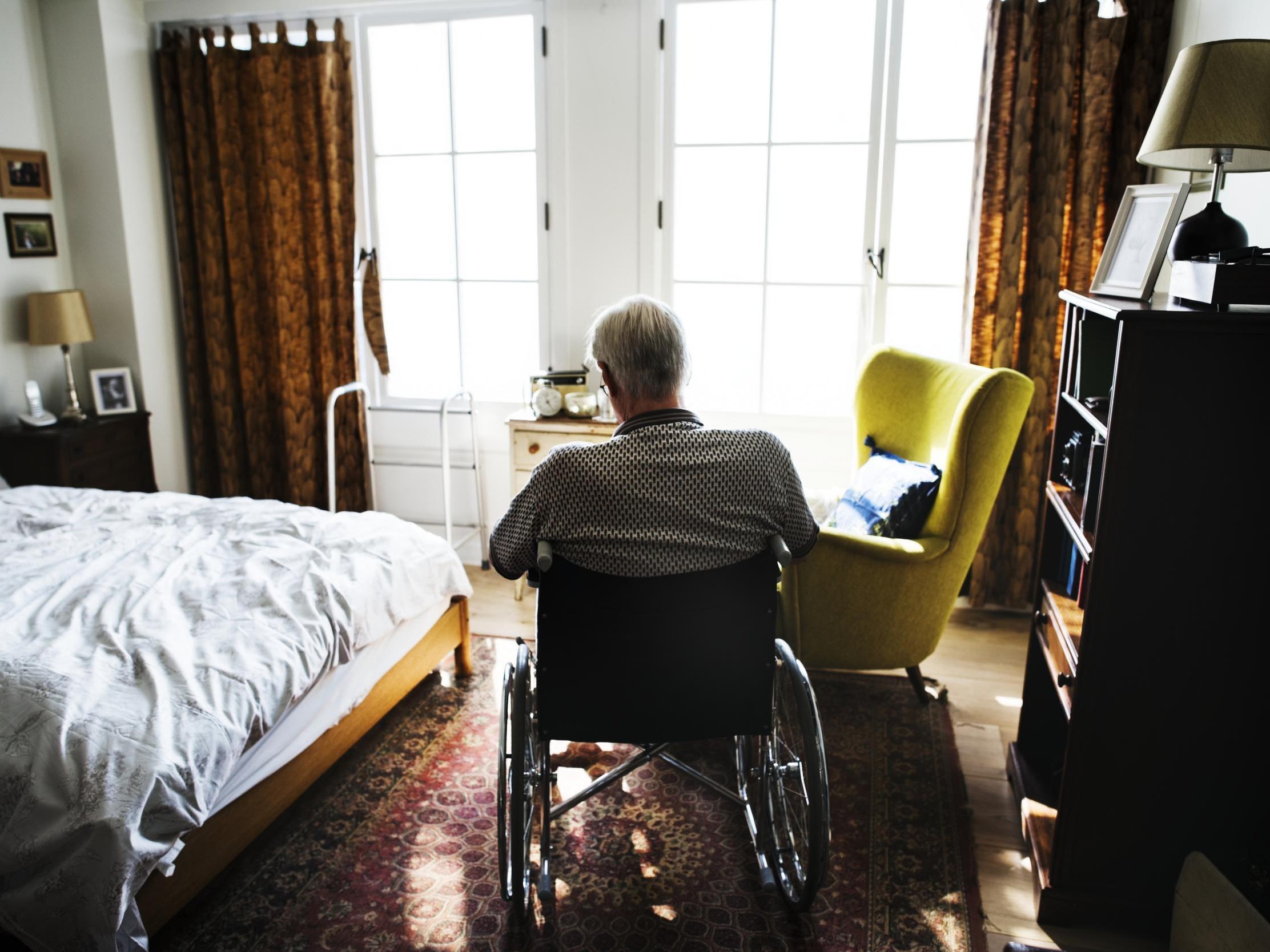 Experts, health leaders and trade unions have rounded on the government's new immigration policy warning it will be an "absolute disaster" for social care services and heap more pressure on the NHS.
Home secretary Priti Patel is facing mounting criticism over the immigration policy, unveiled today, which would lead to around 140,000 EU migrants being barred from entering the country.
Despite promising to create an NHS visa to help the health service recruit staff from around the world, ministers have made no provision for social care.
This is despite being warned in November that excluding social care was "naive and deluded".
As the government revealed details of its policy, healthcare experts united in their criticism and warned of serious consequences for thousands of elderly and vulnerable people.
In a report earlier this year, the independent Migration Advisory Committee called for a drop in salary thresholds from £30,000. Under the government proposals new migrants will be required to be at a "medium skill level" and paid more than £20,480 which will rule out most social care roles.
The median hourly wage for an adult social care worker in March 2019 was £8.10 an hour, equivalent to a salary of just over £16,000 a year.
The King's Fund said the hourly pay for care workers was below that of most high street supermarkets.
Suzie Bailey, from The King's Fund said there was "a disappointing lack of consideration given to social care" in the proposals adding: "The NHS workforce is only half the story; with more than 120,000 vacancies in social care, many people are struggling to access the support they need to live independently and avoid long stays in hospital.
"In the absence of supportive immigration policies, the social care sector would need to significantly improve care worker pay and conditions to attract more home-grown staff. That will require an immediate funding boost, a comprehensive plan for sustainable staffing, and for the prime minster to deliver on his commitment to 'fix social care once and for all'."
The Health Foundation think tank pointed out social care had 122,000 vacancies with migrants making up around 17 per cent of staff in adult social care, 40 per cent in London.
Ben Gershlick, senior economist at the Health Foundation said: "The government's new immigration system looks set to make our social care crisis even worse. Without any specific migration route for social care workers, these proposals will make it almost impossible for people from overseas to come and work in most jobs in this sector."
John Appleby, chief economist at the Nuffield Trust, said 90,000 extra home care workers would be needed just to give two hours of care a day to people over 65 who currently need help but don't get it.
He said: "Stopping migration for social care risks pushing a sector on which many vulnerable people depend over the edge.
"It's no coincidence that Australia and other countries with points based migration systems have found they need to make special exemptions for care workers."
He said the social care sector was on the verge of bankruptcy without significant government investment.
Nadra Ahmed from the National Care Association said the "government are either not listening or closing their eyes to the fact that social care needs to be on the shortage occupation list and there needs to be greater investment in the sector".
Unison assistant general secretary Christina McAnea said: "These plans spell absolute disaster for the care sector. Care doesn't even get a mention in the home secretary's plans."
She added: "Suddenly ending this desperately needed supply of labour will cause huge problems across the country. The government simply has to think again."
The Home Office were asked for a specific response to the concerns about social care.
A spokesperson directed The Independent to the Migration Advisory Committee's report.
In January it said: "We remain of the view that the very real problems in [social care] sector are caused by a failure to offer competitive terms and conditions, something that is itself caused by a failure to have a sustainable funding model."
A Home Office spokesperson said: "Senior care workers who meet the criteria will still be able to come to the UK through the points-based system.
"We are working alongside employers to ensure the workforce has the right number of people to meet increasing demands and have recently launched a national recruitment campaign.
"We are also providing councils with access to an additional £1.5 billion for adults and children's social care in 2020-21."
Join our commenting forum
Join thought-provoking conversations, follow other Independent readers and see their replies