'Untreatable' prostate cancer halted in some men by new immunotherapy drug, trial finds
One in 10 men have 'astonishing benefits' from personalised treatment which jump-starts the immune system to tackle tumours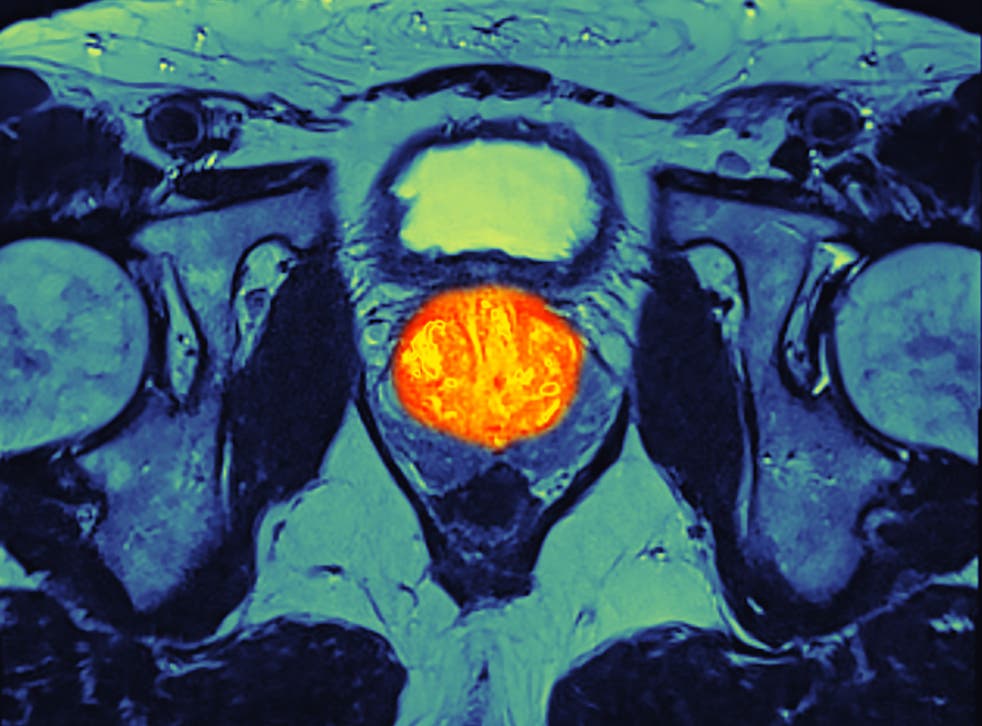 Men with otherwise untreatable prostate cancer can benefit from an immune system-stimulating treatment which could help prolong their life, or even stop their cancer growth entirely, a UK trial has found.
The study, involving hundreds of men with no other treatment options, found a third were still alive a year after receiving a new immunotherapy drug, pembrolizumab.
More than one in 10 had not seen their cancer grow at all in that time and the researchers are now looking at what makes some men benefit more than others.
Immunotherapy works by kick-starting the immune system to identify cancer cells and is already in use in advanced forms of the disease, including lung cancer.
However this is the first time it has been found to be effective in prostate cancer – the third deadliest form of the disease in the UK.
The results of the trial, led by a team at the Institute of Cancer Research, London, and the Royal Marsden NHS Foundation Trust, will be presented at the American Society of Clinical Oncology (ASCO) annual meeting in Chicago.
Professor Johan de Bono, director of the drug development unit, said: "In the last few years immunotherapy has changed the way we treat many advanced cancers – but up to now no one had demonstrated a benefit in men with prostate cancer.
"Our study has found that immunotherapy can benefit a subset of men with advanced, otherwise untreatable prostate cancer, and these are most likely to include patients who have specific DNA repair mutations within their tumours."
The trial of 258 men with advanced prostate cancer found they lived much longer when treated with "checkpoint inhibitor" pembrolizumab.
Around 38 per cent were still alive after a year and 11 per cent did not see the cancer grow, the results show.
Michael English, 72, was one of the men treated at the Royal Marsden in 2016 as part of the trial. He had been diagnosed more than a decade ago and has undergone all routine treatments – as well as clinical trials.
Genetic tests showed he would be likely to benefit from pembrolizumab, but the results were remarkable.
"After only a few three-weekly cycles, we were astonished when scans showed that the tumour had become undetectable," he said.
This made it possible to surgically remove some of his other tumours and Mr English added: "Today I'm effectively cancer free.
"Personalising my treatment in this way, based on the genetic make-up of the tumour, essentially saved my life. With a fourth grandchild on the way, my wife and I can now plan for the next 20 years, instead of the next two."
Health news in pictures

Show all 40
Previous trials using immunotherapy in prostate cancer have been unsuccessful but the latest research examined the genetics of the tumours and found particular groups of patients may benefit.
While only 5 per cent of men in the trial saw their tumours shrink or disappear after treatment, many of those had mutations in genes involved in repairing DNA in their tumours.
The researchers suggest these mutating cancer cells may be easy for the immune system to recognise and attack because they look different from healthy cells.
Data from some other cancer types, such as bowel, has similarly shown tumours with defects in DNA repair mutations are more susceptible to immunotherapy.
Stephen Fry announces he is recovering from prostate cancer
Professor de Bono said: "We are planning a new clinical trial, specifically in men with prostate cancer whose tumours have mutations in DNA repair genes, to see if immunotherapy can become a standard part of their treatment.
"It's exciting that immunotherapy could offer some men more time with their loved ones where they have such advanced disease that they have run out of existing treatment options."
Only around 20 per cent of cancer patients respond to immunotherapy – something which researchers do not fully understand why.
Professor Paul Workman, chief executive of the Institute of Cancer Research in London, said: "Immunotherapy has proven to be a smarter, kinder treatment for many types of cancer – but it still only works for a minority of patients.
"The challenges we now face are how to predict in advance who will benefit, and how to make immunotherapy work for more people."
Additional reporting by PA
Register for free to continue reading
Registration is a free and easy way to support our truly independent journalism
By registering, you will also enjoy limited access to Premium articles, exclusive newsletters, commenting, and virtual events with our leading journalists
Already have an account? sign in
Register for free to continue reading
Registration is a free and easy way to support our truly independent journalism
By registering, you will also enjoy limited access to Premium articles, exclusive newsletters, commenting, and virtual events with our leading journalists
Already have an account? sign in
Join our new commenting forum
Join thought-provoking conversations, follow other Independent readers and see their replies