Cases of psychosis rise significantly over the past two years in England
Mental health charity believes this is the first concrete evidence of the impact of the pandemic on the population's mental health
Holly Bancroft
Monday 18 October 2021 11:05 Comments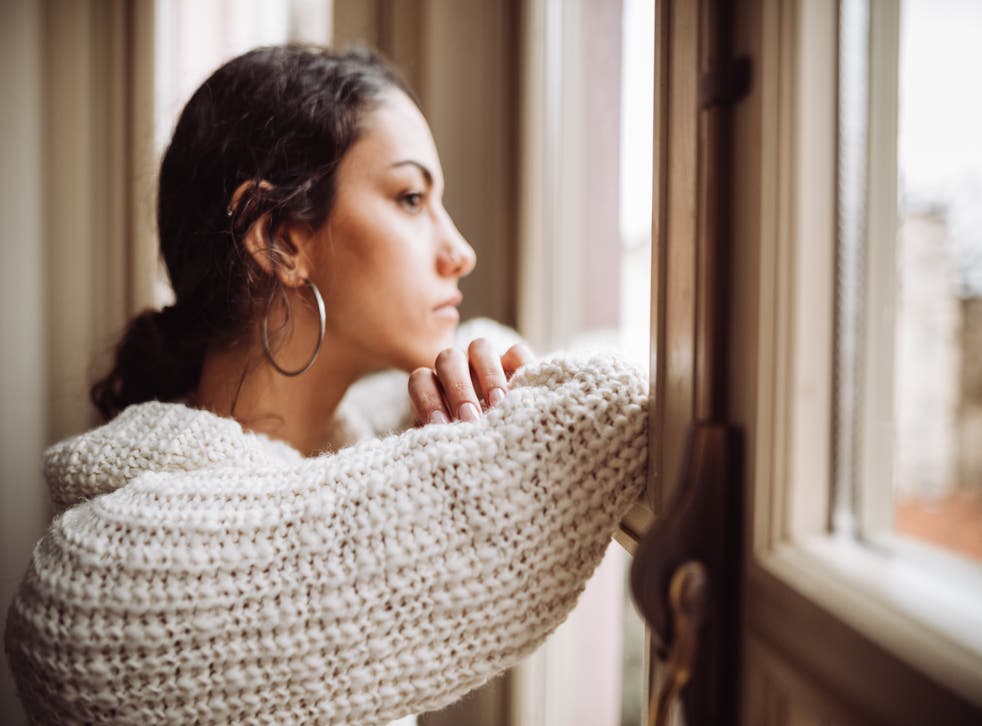 Cases of psychosis have risen significantly in England during the pandemic, according to new NHS data.
The number of people referred to mental health services for their first suspected episode of psychosis increased by more than 29 per cent between April 2019 and April 2021, figures showed.
The data, which has been analysed by the charity Rethink Mental Illness, showed that much of the increase in referrals has happened over the past year, after the first national lockdown.
The increase was sustained throughout May 2021, with more than a 26 per cent increase in referrals to mental health services compared to the same month in 2019, while in June 2021 referrals remained more than 21 per cent higher.
The most recent data for July suggests that the number of people presenting to mental health services with symptoms of psychosis has returned closer to pre-pandemic levels, but the charity is insisting these figures must be carefully monitored
Rethink Mental Illness said that the data offers some of the first concrete evidence of the impact of the pandemic on the mental health of the population.
It is calling on the government to invest more in mental health services to halt the further deterioration in people's conditions.
The NHS defines psychosis as "when people lose some contact with reality". This could involve seeing or hearing things that other people cannot see or believing things that are not actually true.
People experiencing symptoms of psychosis need to seek medical help very quickly and charity Rethink Mental Illness is campaigning to get people faster access to vital treatment.
Brian Dow, the charity's deputy chief executive, said: "Psychosis can have a devastating impact on people's lives. Swift access to treatment is vital to prevent further deterioration in people's mental health which could take them years to recover from."
He added: "The increased number of suspected first episodes of psychosis are cause for alarm. We are now well beyond the first profound shocks of this crisis, and it's deeply concerning that the number of referrals remains so high.
"As first presentations of psychosis typically occur in young adults, this steep rise raises additional concerns about the pressures the younger generation have faced during the pandemic."
Tom Dunning, 30, described the first time he started experiencing symptoms of psychosis. He said: "It was pretty much overnight, after finishing my degree, that my head told me to deal with hearing voices.
"Hearing them was a daily occurrence and it pretty much made me feel scared of myself because I didn't think anything was wrong so I couldn't tell anyone how I felt."
He added: "I eventually saw my GP and it was the first time that I thought I needed support but it was also the first time that I knew it was something I could get through."
A spokesperson for the Department of Health and Social Care said: "It is vital everyone can get the right support when they need it and we are delivering the fastest expansion in mental health services in NHS history, backed by an additional £2.3bn a year by 2023/24, benefiting hundreds of thousands more people."
This article was amended on 21 October 2021. The earlier version contained significantly higher and inaccurate figures relating to the percentage increase in cases of pychosis, for example it said that the increase between April 2019 and April 2021 was in the order of 75 per cent, when the correct figure was 29 per cent. These figures were the subject of a news release from Rethink, however the charity revised this when it transpired there was a quality issue relating to the data originally supplied to the NHS. Brian Dow's quote was also amended in line with this change.
Register for free to continue reading
Registration is a free and easy way to support our truly independent journalism
By registering, you will also enjoy limited access to Premium articles, exclusive newsletters, commenting, and virtual events with our leading journalists
Already have an account? sign in
Join our new commenting forum
Join thought-provoking conversations, follow other Independent readers and see their replies