Renters have higher levels of harmful stress markers than home owners, study finds
'Higher CRP, indicating worse health, is found among those living in the private rented sector,' experts warn
Alex Matthews-King
Health Correspondent
Tuesday 15 January 2019 01:01 Comments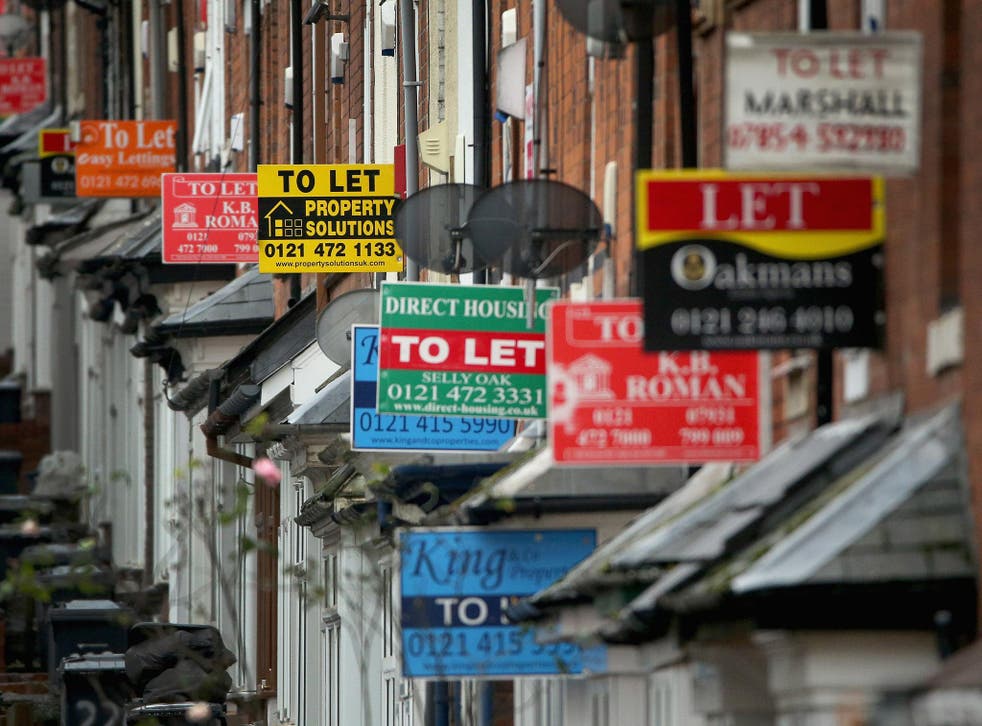 People living in rented flats have measurably higher levels of stress chemicals in their blood than homeowners or those living in a detached property, a study suggests.
Researchers looking at the health impacts of insecure or low quality housing suggest that renting privately could be harmful to the health and argue this should be considered when developing housing policies.
To test the possible health effects, researchers from Essex University looked at a biological marker known as C-reactive protein (CRP) which is found at elevated levels in the blood in response to stress, injury and infection.
Tests for elevated CRP levels are used to diagnose those at risk of heart disease, or chronic inflammatory conditions such as IBS or arthritis.
"Higher CRP, indicating worse health, is found among those living in the private rented sector," said Dr Amy Clair, of the Institute for Social and Economic Research, author of the study published in the Journal of Epidemiology and Community Health.
"This finding supports arguments for greater consideration of the negative effects of the current private rented market in the UK, characterised by greater insecurity, higher cost and lower quality than is typically found in other tenures."
The study used blood samples and housing interviews with 9,593 adults aged over 21 and found one in five (22 per cent) had elevated levels of CRP – above the threshold of three milligrams per litre associated with heart disease.
However, levels were higher in people living in affordable housing (1.1mg/l), followed by private renters (0.8mg/l). Those who owned their home or had a mortgage had CRP levels below 0.6mg/l.
Health news in pictures

Show all 40
Similar patterns were found in those receiving housing benefit, having nearly twice the level of CRP as those not receiving benefits.
These differences were evident even after the authors controlled for respondents' obesity levels and smoking status, factors closely associated with socioeconomic deprivation which might also increase CRP.
However, this research cannot prove that housing caused the rise directly, and it is likely that a variety of linked factors contribute to it.
Support free-thinking journalism and attend Independent events
Previous studies have linked access to parks and outdoor spaces with housing and health issues, and this may also account for some of the findings, Dr Clair added.
"The significant findings for housing type and tenure point to an influence of autonomy and control," she said. "Where control is low, the sense of security is reduced, which may affect health through chronic stress responses."
Register for free to continue reading
Registration is a free and easy way to support our truly independent journalism
By registering, you will also enjoy limited access to Premium articles, exclusive newsletters, commenting, and virtual events with our leading journalists
Already have an account? sign in
Join our new commenting forum
Join thought-provoking conversations, follow other Independent readers and see their replies