Scottish vaccine passport app launch hit by technical problems
Scottish Government tells users unable to register on app to 'try again a couple of hours later'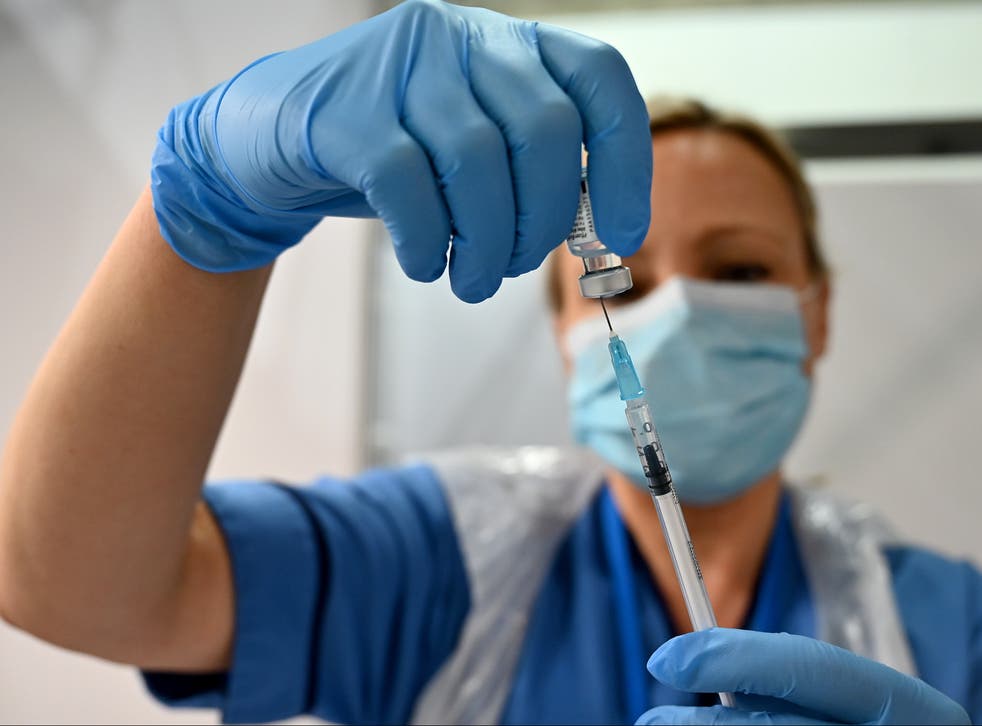 The launch of Scotland's coronavirus vaccine passport app has been hit by widespread reports of technical problems.
Members of the public complained they were unable to get the NHS Scotland Covid Status app to work, after it was made available to download on Apple and Android devices on Thursday afternoon.
Proof of vaccination is now needed to enter nightclubs and large events in Scotland, although the Scottish Government has agreed a grace period during which the scheme will not be legally enforced.
Addressing the reports of a glitch with the app, a Holyrood spokesperson suggested "extremely high initial traffic" was to blame, advising people to "try again a couple of hours later".
Users reported being unable to register on the app, while others shared screenshots showing they were unable to get past the first log-in page.
It comes after a legal bid by the Night Time Industries Association (NTIA) Scotland to delay the vaccine passport scheme's rollout was rejected by the Court of Session.
Dean of the Faculty of Advocates, Roddy Dunlop QC, who was appointed to represent the NTIA, described the app as "the worst I have ever tried to use".
"I am not prone to hyperbole. I promise," he said. "And I instantly recognise that I was originally instructed to challenge the introduction of Covid passports and so am not neutral.
"But try the app; look at the comments below. This is, literally, the worst app I have ever tried to use."
Former Scottish Tory leader Jackson Carlaw called the launch a "farce", claiming the app "is the SNP government in a nutshell. Rushed, ill-conceived, ignorant to opposition and fundamentally doesn't work".
Dr Christine Tait-Burkard, an infection expert at Edinburgh University, also revealed she had been unable to get the new app to work, as she appeared on BBC Radio Scotland on Friday morning, arguing the scheme "may persuade some of the hesitant people" to get jabbed.
"Larger studies on international travel showed that [proof of vaccination] is increasing the vaccine uptake between 5 per cent and 10 per cent in the younger generation, which is exactly what we need," Dr Tait-Burkard said.
"And in France, we see that the more day-to-day life gets curtailed by the need of having a vaccine passport, that has again driven uptake very clearly."
UK news in pictures

Show all 50
Speaking about the app's launch, deputy first minister John Swinney said: "Vaccine certificates have a role to play as part of a wider package of measures. They add a further layer of protection in certain higher risk settings.
"This is a very limited scheme and we hope this will allow businesses to remain open and prevent any further restrictions as we head into autumn and winter."
There are currently no plans to introduce certification for the wider hospitality industry but this will be kept under review over the autumn and winter months, according to the Scottish Government.
Exemptions to the scheme include the under-18s, participants in vaccine trials, people who cannot be vaccinated for medical reasons, and those working or performing in the venues.
While the scheme will not be legally enforced until 18 October, the legal requirement for businesses to keep information about certification status confidential and not use it for other purposes came into effect on Friday.
A Scottish Government spokesperson said: "Some people may be experiencing issues which are likely to be caused by extremely high initial traffic and a large number of users trying to access the app at once.
"We advise people whose data is not found to try again a couple of hours later."
Additional reporting by PA
Join our new commenting forum
Join thought-provoking conversations, follow other Independent readers and see their replies