Sexual health clinics turning patients away amid record demand as government cuts bite, councils warn
Local Government Association says 3.3 million attendances at clinics last year could become unsustainable and make outbreaks more likely if the government continues with £600m in cuts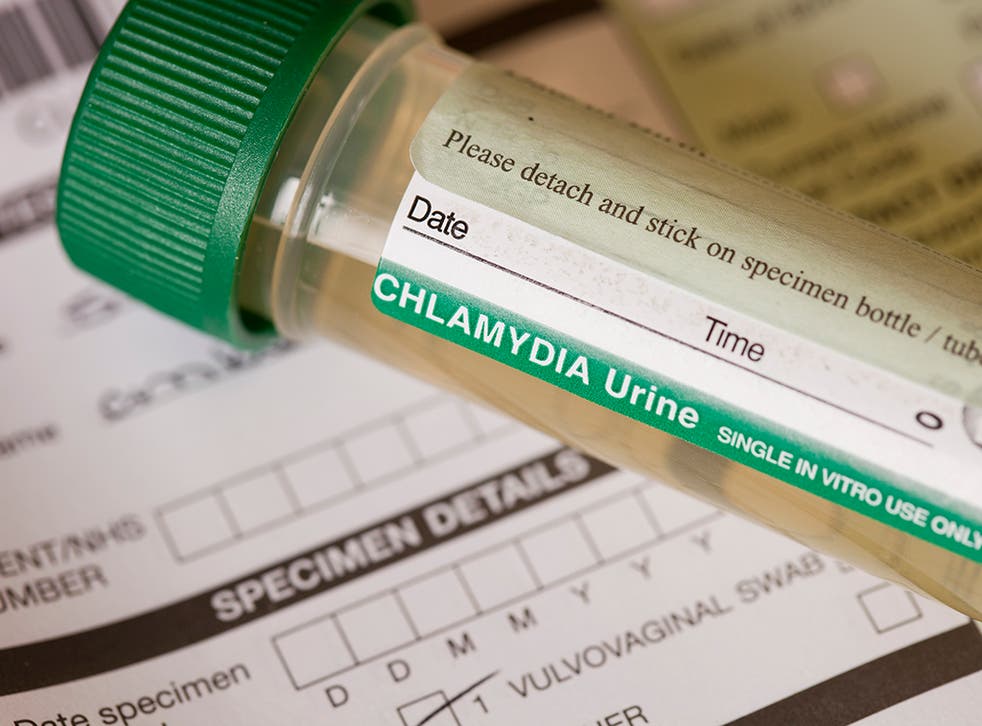 Patients are being turned away from sexual health clinics amid record demand as councils warn services could struggle to cope unless the government reverses £600m worth of public health cuts due by 2020.
The Local Government Association has said that attendance at clinics has increased 13 per cent since 2013, with more than 3.3 million people seen in 2017.
This pressure has led to patients being turned away from fully booked clinics at a time when chlamydia cases are increasing faster than they have for half a century.
Charities said that barriers to accessing sexual health services are increasing as clinics close and opening times are reduced to fit in budgets squeezed between 2015 and 2020.
This is particularly worrying after figures from Public Health England in June showed that syphilis is rising at its fastest rate since 1949, with 20 per cent more diagnoses in 2017 than the previous year.
Gonorrhoea cases also increased 22 per cent in a year, and this year saw a British man contract a superbug strain that was resistant to all conventional antibiotic treatments.
"Cuts to sexual health funding have come at the worst possible time," said Dr Olwen Williams, president of the British Association for Sexual Health and HIV (BASHH).
NHS in Crisis march: in pictures

Show all 25
"Record demand for services, dramatic increases in syphilis and gonorrhoea diagnoses and the spread of treatment-resistant infection in recent years mean that many services are struggling to cope, despite valiant efforts from staff."
She said further cuts would "almost certainly tip them over the edge" and called on the government to reverse its "damaging approach" to funding public health.
The LGA's analysis shows there were 3,323,275 attendances in England in 2017, compared with 2,940,779 in 2013 – this amounts to an extra 210 cases a day.
With home testing kits on the rise the number of sexual health tests has grown even faster in the same five-year period rising 18 per cent between 2013 and 2017, from 1.5 million to nearly 1.8 million.
The Department of Health and Social Care said there had been a drop in overall STI diagnoses between 2016 and 2017. However the 0.3 per cent decrease – from 423,352 to 422,147 – might be down to a fall in chlamydia testing, which experts warned was "not good news".
"While it's great to see a huge increase in people taking their sexual health seriously, this rising demand is pushing some councils' sexual health services to peak capacity levels which are not sustainable in the long term," said councillor Ian Hudspeth, chair of the LGA's Community Wellbeing Board.
"With capacity and resources already being stretched to the limit, clinics are reporting an increase in the number of lengthy delays and people having to be turned away as appointments are fully booked."
Budgets are due to shrink until 2020 and Cllr Hudspeth warned this could affect councils' ability to meet further spikes in demand and "respond to unforeseen outbreaks".
Bekki Burbidge, deputy chief executive at sexual health charity FPA said: "There are still many barriers to access services including closures, reduced opening times and fragmented services.
"If people struggle to book appointments or are turned away from services, then they may not get the testing and treatment they need which could lead to them passing an infection on to someone else."
A Department of Health and Social Care spokesman said: "We have a strong track record on sexual health with teenage pregnancies at an all-time low and sexually transmitted infections continuing to fall.
"Sexual health services and tests are now more widely available online which means people can get tested at a time that suits them – more than 11,000 diagnoses from online tests were reported last year.
"We are giving £16bn to local authorities for public health services over the current spending period, as they are best placed to understand and meet the public health needs of their local communities."
Register for free to continue reading
Registration is a free and easy way to support our truly independent journalism
By registering, you will also enjoy limited access to Premium articles, exclusive newsletters, commenting, and virtual events with our leading journalists
Already have an account? sign in
Register for free to continue reading
Registration is a free and easy way to support our truly independent journalism
By registering, you will also enjoy limited access to Premium articles, exclusive newsletters, commenting, and virtual events with our leading journalists
Already have an account? sign in
Join our new commenting forum
Join thought-provoking conversations, follow other Independent readers and see their replies