Shrewsbury maternity inquiry chair joins Baby Lifeline charity
Donna Ockenden joins charity founded almost 40 years ago by Judy Ledger after she lost three premature babies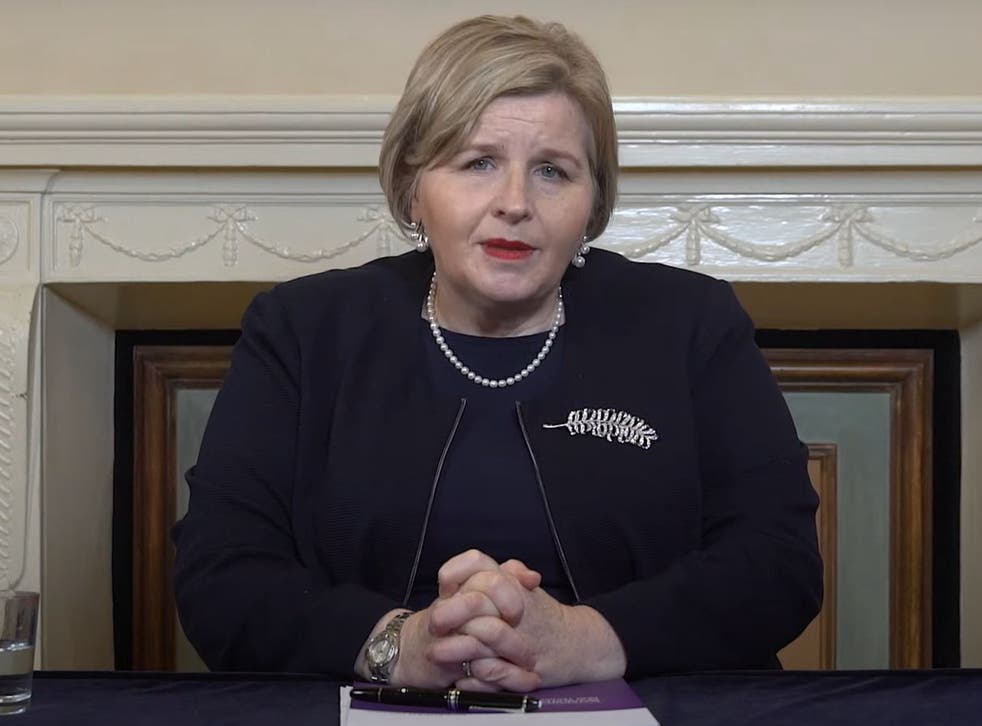 The head of the inquiry examining dozens of mother and baby deaths at the Shrewsbury and Telford Hospital Trust has become president of the maternity safety charity Baby Lifeline.
Midwife Donna Ockenden will join the charity alongside Dr Bill Kirkup, who is similarly leading an investigation into poor maternity care at the East Kent Hospital University Trust.
Ms Ockenden is leading a team of experts reviewing more than 1,860 cases of alleged poor care at the Shrewsbury and Telford Trust – where dozens of babies have died or been left with permanent brain damage – the largest maternity scandal in NHS history.
The Independent partnered with Baby Lifeline to campaign for the reinstatement of maternity safety training in the NHS – resulting in a £96 million investment by NHS England which was announced last month.
Ms Ockenden backed the campaign and signed a petition handed in to Downing Street before the start of the coronavirus pandemic.
Baby Lifeline was founded almost 40 years ago by nurse Judy Ledger, after she lost her first three babies, all prematurely. Since then the charity has purchased millions of pounds worth of equipment for maternity units and has delivered training for 25,000 maternity staff to improve safety.
Donna Ockenden: "Baby Lifeline has worked tirelessly to make maternity services safer in the UK: through its extensive research, its training of healthcare professionals and its funding of life saving equipment in maternity units. It will be my privilege to work with them and support the amazing work they undertake in this country and abroad."
A final report from the Ockenden inquiry is expected later this year but in an interim report published in December, the inquiry said 13 women had died at the trust with babies suffering broken bones and fractured skulls from traumatic births.
The report found there was culture of avoiding caesarean sections and a repeated failure to learn from errors and listen to concerns of families.
Mr Michael Magro – vice chair of Baby Lifeline's professional advisory panel, said: "Donna is an internationally known, highly respected leader and has a real passion for improving maternity safety and proven track record of innovation within healthcare.
"As a charity that supports pregnant women and trains healthcare staff to provide safe care to women and their babies, I cannot think of a better person to lead Baby Lifeline in the vitally important work they do.
"One of Donna's main strengths is her enthusiasm and ability to reach out to service users and include them in making childbirth safer, something that she is leading the way on whilst undertaking the Ockenden Review of Shrewsbury and Telford Hospital NHS Trust. I look forward to working with Donna, who I know will challenge us all to improve even further."
Join our new commenting forum
Join thought-provoking conversations, follow other Independent readers and see their replies